Independent Obituaries: October 23, 2019
The following obituaries appeared in the October 23, 2019 edition of the Star Valley Independent.
For more area obituaries, please visit Schwab Mortuary.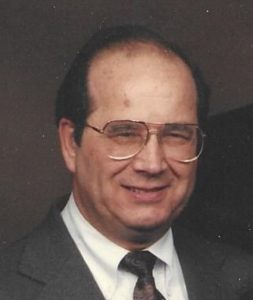 Lael H Hoopes, 82, of Afton, passed away on October 19, 2019.
Lael was born March 5, 1937, in Fairview to Vearl and Dona Hoopes. He lived in South Carolina for many years before returning to Star Valley two years ago. He was a graduate of the University of Wyoming and worked as a real estate appraiser before retiring in 2012. He was married to Bonnie Lee Baker Hoopes for 48 years until her passing in 2010 and to Norma Jean Boulware Hoopes from 2010-2017.
Lael was a faithful member of the Church of Jesus Christ of Latter-day Saints. He served in various callings over the years, including serving as a bishop, a branch president, and a member of the High Council in Columbia, South Carolina. He and Norma served a mission to Portland, Oregon, and to the Family History Library in Salt Lake City. He was the care center sacrament meeting coordinator for the Afton First Ward at the time of his passing.
He is survived by his daughter Natalie (Steve) Smith of Knoxville, Tennessee; son Lael (Michele) Hoopes II of Greenville, SC; grandchildren, Jordan Smith of Knoxville, Tennessee; Nathan Smith of Brooklyn, New York; and Trey, Savannah and Taylor Hoopes of Greenville, South Carolina; brother Gaylen (Geri) Hoopes of Afton; sister Beth (Ralph) Burton of Saratoga Springs, Utah; JoLene (Ron) Jones of West Jordan, Utah; Jeryl (Jim) Lewis of Sweet Home, Oregon; Royce (Paula) Hoopes of Fairview ; VerDon (Debbie) Hoopes of Laramie; and numerous extended family. He was preceded in death by his wife, Bonnie; his ex-wife, Norma; infant daughter, Kim; mother, Dona Harrison Hoopes; and father, Vearl Hoopes.
Funeral services will be held Saturday, October 26, 2019 at 10:00 a.m. at the Afton Tabernacle, 347 Jefferson Street. Family will receive friends one hour prior to the service. Internment will follow at the Fairview Cemetery. Funeral arrangements have been made by Schwab Mortuary, Afton.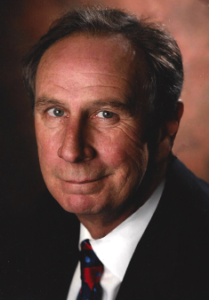 (Mark) Jay Nilson Jr passed away October 12, 2019 at his home in Star Valley at the age of 64. Jay was battling multiple illnesses and departed this world after the immediate family was able to say their goodbyes. (Mark) Jay Nilson Jr was born December 14, 1954 in Oakland, California. He spent the majority of his adolescence in the Providence and Logan area. He married his wife RaeLynn Earl Nilson and together raised two boys Wes, and Mark Nilson. Together the family lived in Farmington, Utah while the children went through K-12 schooling. Jay was a successful businessman, and CEO and held multiple positions in well-respected companies throughout the United States. Jay always loved the northern area of Wyoming and built a home on Star Valley Ranch in 1995. Jay and his wife RaeLynn retired to Star Valley in 2012. Jay always took pride in helping others. He donated to multiple charities, primarily the Boys Town in which he received recognition for his charitable donations. His love and compassion for his family, and others was monumental. For Jay, it was not about the recognition, but the joy he received in his ability to help those in need. (Mark) Jay Nilson Jr is survived by his wife RaeLynn, sons Wes and Mark, grandchildren Jazmyne and Jacob, and his brother Clair Nilson.
A viewing will be held at Allen-Hall mortuary, 34 East Center St. Logan, Utah 84321, on Friday, October 25 from 6-8 p.m. Funeral arrangements will be held at Allen-Hall mortuary on Saturday, October 26 at 11:00 a.m. In lieu of flowers, donations can be made to the charity of your choice in his name.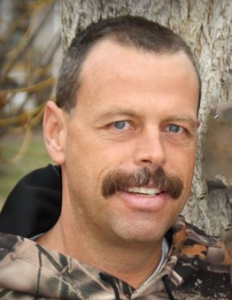 Rory "Pork" Coates, age 50, passed away on October 13, 2019 in Afton. He was the husband of Lauri Coates and they shared 20 years of marriage together. Born in 1969, he was the son of Ernold and Kaye Coates. He graduated from Star Valley High School and furthered his education throughout his life by receiving certifications and endorsements in AUTOCAD, Telecommunications Software, Optical Network Designs, Rural Utility Service Standards, National Electric Safety Codes, CPR and First Aid.
He worked at the Wyoming State Highway department as a snowplow driver and was promoted to a Survey Engineer. He then worked at Silverstar Communications as a plant engineer and most recently as a Project Manager for Kilroy, LLC. He was a member of The Church of Jesus Christ of Latter-day Saints and the Afton Volunteer Fire Department. He enjoyed camping, 4-wheeling, spending time with his family, golfing, his dogs, especially Skeeter, hunting elk, barbecuing and skiing. He will fondly be remembered for the service he gave to others, his beautiful smile and bright blue eyes, his sense of humor and kindness, and his perfection at carpentry, building, improving and elevating any environment he came involved in.
He is survived by his spouse, Laurilee Coates; children Erika (Curtis) Jorgensen and Jessie Sanders; two grandchildren, Benjamin and Bridger Jorgensen; and their bulldogs, Beatrice and Buford. He was predeceased by his father, Ernold Coates, nephew, Marcus Lee Coates, and his grandparents.
His funeral service was under the direction of Schwab Mortuary, and was held on Thursday, October 17, 2019, with interment at the Afton Cemetery.
Let us know what you think!
Tagged:
(Mark) Jay Nilson Jr
Lael H Hoopes
Rory "Pork" Coates