Independent Obituaries: October 27, 2021
The following obituaries appeared in the October 27, 2021 edition of the Star Valley Independent.
For more area obituaries, please visit Schwab Mortuary.
For more resources including headstones, please visit the Star Valley Historical Society.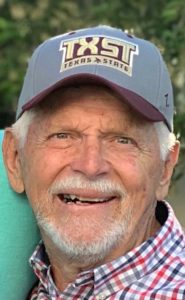 Allen Dean Bonnett "Papa" as he was known to his grandchildren passed away on October 19, 2021 at the age of 69 with his wife Mary by his side.
Allen was born November 26, 1951 in Rawlins, Wyoming to David and Doris Bonnett, he was the third of four siblings. Allen's childhood days with his family were adventurous ones, visiting iron claims, hunting, fishing, and spending days at Seminole Lake. One of Allen's passions outside of family was playing music. Allen was known as an accomplished drummer receiving the John Philip Sousa award in High School. He played in the marching band and cherished his time playing in a band with his father and uncles. He shared his love of drums by playing for the church on the worship team or filling in for the Jackson Hole High School jazz band drummer, while watching his daughter's cheer.
Allen graduated high school as a Rawlins Wyoming Outlaw in 1970. He attended Casper College and later finished his architectural degree at Montana State University in 1977. Allen and Mary were introduced by mutual friends and their instantaneous connection led them to be married May 26, 1972. Mary was by his side as he played numerous gigs in Wyoming and Montana. They would have celebrated their 50th wedding anniversary this spring.
Allen achieved his goal of being self-employed when he started Design Build Enterprise in Rawlins. His business allowed him to express his artistic yet functional designs while seeing them through to the end of construction. In 1989 he moved his family to Jackson, Wyoming resuming his career in architecture as well as a variety of construction trades. After battling Parkinson's for a decade, he finished his professional career with Stellar Construction and Blue Sky Restoration. Allen never let Parkinson's effect his work ethic and drive which he was known for until the day that he passed.
Allen and Mary served as youth group leaders in Rawlins and Jackson. Their house was always open to anyone in need. They hosted bible studies, youth group events and family gatherings.
Allen was a dedicated husband, father, son, brother, and friend. He dedicated his life to a strong relationship with Jesus for whom he looked to daily for strength and guidance. If you asked him his greatest achievement, he would have told you it was raising his three children with Mary. He was a man with strong morals, values and conviction to do what was best for those he loved. He was confident in the way he carried himself, but humble and gentle when he spoke. He spent the last 15 years in Star Valley Ranch where he meticulously cared for his yard. Being a Papa for twenty-seven years and a Great Papa for three years, brought much joy to his life.
Allen is survived by his wife Mary Bonnett; his Mom Doris Bonnett, his Brother David Bonnett (Cheryl) and family, Daughter Michelle Bonnett Fiorentino (Shawn) of Montana, Daughter Brandi Bonnett Bybee (Lane) of Texas and Son Allen Bonnett Jr. (Quinn) of Jackson. Grandchildren Jourdin (Jordan), Brinn, Garrett (Montana), Cadence, Aden, Landen (Texas), Benjamin, John and Henley (Wyoming). Great Grandchildren Sequoia and Wilder (Montana) as well as aunts, uncles, nieces, nephews, and cousins.
He is preceded in death by his father David Bonnett, sister Delores Bonnett Conley and her husband Ken Conley, brother Randy Bonnett.
A celebration of life will be held on November 6, 2021 at 11 a.m. in Thayne, Wyoming at the Emmanuel Bible Church.
In lieu of flowers, please consider a contribution to (TAF) The Assistance Fund or Parkinson's Foundation Rocky Mountain.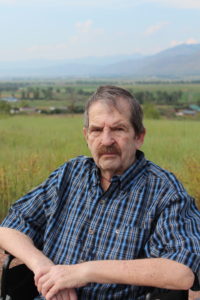 Deloyd David Hillstead, age 82, beloved husband, Father, Papa, brother, and friend peacefully passed away on Monday, October 18, 2021, at Star Valley Hospital with his wonderful wife of 55 years, Pam, by his side. We want to thank the doctors and nurses who kept him comfortable and helped care for him over the years.
He is preceded in death by his parents Dave and Alta, his sister Laverne Neuenschwander, nieces Annette Skinner and Kimberlee Neuenschwander; nephews David Hillstead and Kyle Morman; and grandnephew Michael Hillstead.
He is survived by his loving wife Pam, and their children Cathy (Todd) Woodward Meridian, Idaho; Jim (Regan) Hagerman, Idaho and Jeannine (Gabe) Chamberlain New Waverly, Texas. Grandchildren: Amelia and Dylan Woodward; Jaycie, Saree and Harrison Hillstead; Desiree, Gavin, Trevor, Jason, and Amanda Chamberlain. Siblings Sharlene (George) Zoolakis; Blair (Lynette); Randy (Lana); Nancy (Thad) Skinner; Rick (Rosa); Cathy (Bernie) Morman; and his many nieces and nephews.
Deloyd was born on October 3, 1939, at home in Fairview, Wyoming. He graduated from Star Valley High School in 1957 and attended Utah State University. He then went to work for Sav-On Drugstore in Garden Grove, California for three years before being drafted into the Army where he served for two years as a Paratrooper in Germany.
After being Honorably Discharged from the Army, Dad returned to work for Sav-On in Garden Grove, CA where he met and fell in love with his beautiful bride, Pam. They married in February 1966 and had their children in Southern California. Dad was offered a Store Manager position in Northern California and he and Mom decided to move the family to San Jose, CA where we grew up and lived for 23 years. Mom and Dad then moved to Oregon City, OR and lived and worked there for seven years. Dad was always able to improve the stores that he managed. His employees remember him fondly and are grateful for the work ethic that he helped to instill in them.
Dad followed in his father's footsteps and was always fair in his dealings with others. He made sure that the other person came out on the better end of the deal. Deloyd was always straightforward and would give you the shirt off his back.
Dad loved Star Valley, WY, and every summer we knew that we could look forward to two weeks of vacation there. Dad always wanted to be back in Star Valley farming and raising and working his horses. Our family has fond memories riding horses in and camping up Spring Creek in the Summer. The Grandkids always love being with Papa and Grandma and riding the 4wheeler with him. Upon retiring in 2004, he was finally able to move back home to Fairview, Wyoming to live the rest of his life.
Deloyd served as a counselor in the Sunday School Presidency and was always there for us kids growing up and for his Grandchildren. Dad's greatest joy was his family and being outdoors.
Deloyd passed away from complications due to the major stroke that he suffered in 2010. We are forever grateful to our loving Mom for being his constant companion and excellent caregiver and in the words of his doctor, Mom was the very reason that Dad was able to live this long. We are all grateful to have such a wonderful role model in our life as our Dad, Husband and Papa.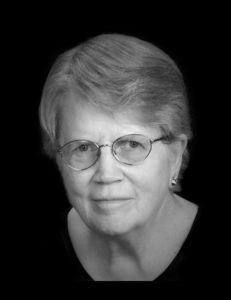 Karlene Horne Crook peacefully passed away at home with her family on October 18 at home due to the effects of recurring lymphoma and chemo treatment.
Karlene was born to Rulon Horne and Ruth Barlow Horne on April 18, 1938 in Salt Lake City, Utah. They lived in Malta, Idaho then moved to Burley, Idaho where she graduated from Burley High School.
Karlene was the oldest of three girls; Julie Anne Taylor (surviving) and LaRae Wimmer. The three sisters were great friends and kept in frequent contact even though they lived great distances from each other.
Karlene learned to play the piano and organ at a young age. She was first called as a ward organist at the age of 14 and used her organist skill to serve until she was 80 years old. After graduation, she moved to Salt Lake City and earned an associate degree at Henegar School of Business as a secretary.
She met Garry Crook on a blind date through her roommate in 1957. They married November 18, 1960 in the Mesa Arizona Temple. They lived Salt Lake City for two years, where she had her first child, then they made their home in Idaho Falls where Garry worked at the Idaho Nuclear Site for eight years. In Idaho Falls she had four more children. In 1971 they moved to Fairview, Wyoming where she had one more child and raised her five sons and one daughter on the farm.
She served in numerous callings in Fairview Ward, as primary president and relief society president and was a member of the Boy Scout committee. In the Cottonwood Ward she served as a humanitarian service worker and ward organist. Karlene worked as the Star Valley Conservation District Clerk and was an active member of DUP (Daughters of Utah Pioneers). Karlene loved music and especially loved to listen to her grandchildren perform.
She enjoyed wild berry jelly-making, gardening, crocheting, quilting, feeding family and hugging grandkids.
She leaves behind her husband, Garry, of 61 years, children: Lynn (Lesa), Darrin (Carol), Kendall (Cay), Matthew (Stephanie), Lynette (Matt) and Lance (Cecily), 21 grandkids, four great-grands.
Let us know what you think!
Tagged:
Allen Dean Bonnett "Papa"
Deloyd David Hillstead
Karlene Horne Crook