Independent Obituaries: September 16, 2020
The following obituaries appeared in the September 16, 2020 edition of the Star Valley Independent.
For more area obituaries, please visit Schwab Mortuary.
For more area resources, please use the Star Valley Historical Society website.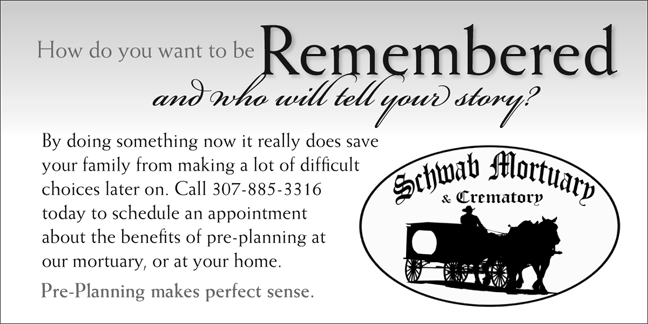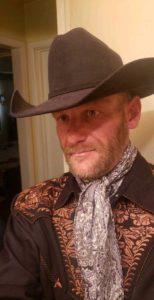 Jake Allen Helm was born on March 25, 1978 in Afton, Wyoming to Lee Olson Helm and Dixie Olorenshaw. He passed away on September 8, 2020.
The first six years of his life, Jake lived in Smoot, Wyoming. Then he moved to Afton with his mother, sister and brother.
Jake loved his family, playing with his cousins and spending time with his grandparents. He loved to go camping with his grandma and grandpa Allen up Grey's River and he loved the mountains.
His friends were very important to him and he would help them if he could. Jack wore his heart on his sleeve.
He is preceded in death by Grant and Lona Allen (grandparents), Lee Olson Helm (father), Kathleen Lana Collins (aunt), and Alexander Verley (nephew).
Jake is survived by his mother, Dixie Olorenshaw, sister Kori (Chris) Gilbert, brother Duke Helm, sister Leslee Helm, brother Carter Helm, nieces Destiny Helm and Ashlyn Gilbert and nephews Mason and Daxon Gilbert.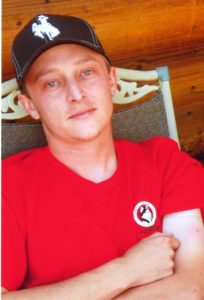 Jed Leavitt was born October 15, 1980 in Afton to Brad Leavitt and Reba Straw. He passed away in his home on September 4, 2020 in Fairview.
Jed's early days were spent in Auburn on the family farm where he learned what hard work was and found a love to work on anything mechanical, especially cars and trucks. He loved to go to the family hunting camp up Greys River and loved to fish. Jed received his diploma and went on to work at Aviat where he found his love for airplanes, especially Pitt airplanes.
Jed was blessed with two beautiful children, Bailey Louise and Wyatt DeLoy. They were his greatest joy in life. He loved to take them hunting and fishing with him and shared his love for the outdoors.
Jedidiah is survived by his children: Bailey and Wyatt, his parents: Brad (Selanie) Leavitt, Reba Straw, step-father Mike Straw, his siblings, Tyrel (Momoko) Leavitt, Seth (Kortney) Leavitt, Megan (Tyler) Eddins, one niece and six nephews, grandparents: Stephen and Lawanna Campbell, and Penny.
He is preceded in death by his grandfather DeLoy Leavitt.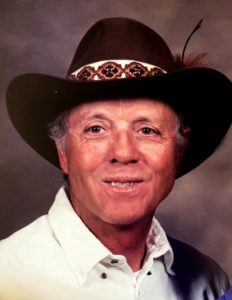 Lyman A. Harmon, 82, left this life September 3, 2020, due to a tragic four-wheeler accident.
Lyman was born September 20, 1937, in Fairview. He was the son of Orson Willis Harmon and LeNora Barrus Harmon. Lyman spent his entire life in Fairview.
One of Lyman's first recollections was riding horses when he was three years old. His dad put him on one of the team horses named "Old Dick," and he rode back and forth from the house to the hay field.
When Lyman was eight years old, he started training his first horse.
Lyman graduated from Star Valley High School in May 1956 and went to work for an outfitter that fall.
In 1958, he married Anita Potter, and they settled in a little house next door to his parents on Bitter Creek.
Lyman hunted in the Yellowstone Teton Wilderness for approximately 10 years. Base Camp was at Turpin Meadows near Moran.
Lyman met and made many friends over the years. One of these friends was Coach Bobby Knight. They enjoyed two fishing trips together and they were still in contact to this day.
Lyman was an accomplished Dutch oven cook. He has cooked dinners for community gatherings and family reunions. Lyman was famous for his sour dough pancakes. When the grandkids visited, they would always request his "English Pancakes" for breakfast.
Lyman joined the All American Cutter Racing Association in 1967. He later purchased two 2-year old colts, "Steppin Reed and Fancy Falcon," from the Stewart family in Las Vegas. He trained the colts to race on a cutter for a snow track and a chariot for a dry track.
In March 1969, Lyman won the Wyoming Futurity for two year olds in Pinedale. He won the All American Cutter Racing Championship in 1972 and raced at the World Finals in Pocatello, Idaho in 1971, 1972, and 1975. Lyman also served as president of the All American Cutter Racing Association.
Lyman and his family moved to the ranch in Spring Creek in 1972.
During his lifetime, Lyman would saddle and ride a horse almost every day. He was president of the Spring Creek Cattle Association as well as being the cattle herder on the forest allotment.
Lyman drove a regular school bus route and a sports activity bus for Lincoln County School District 2 for 20 years.
During the summers of 1969, 1970, 1971, and 1972, Lyman worked for the forest service building trails.
Lyman has been a member of the Fairview Cemetery Board since 1989 and has served as president since 1990.
After raising two sons and two daughters and following nine grandchildren in all their sports and activities, he still worked and took care of all the ranch responsibilities.
Some of his favorite things include good western (John Wayne) movies, Pepsi, pie and popcorn.
In 2015 Lyman was inducted into the Wyoming Cowboy Hall of Fame.
Lyman's membership in the Church of Jesus Christ of Latter-day Saints was important to him. During his lifetime he was a faithful home teacher for many families and served in numerous church callings.
He and Anita were sealed in the Logan Temple of The Church of Jesus Christ of Latter-day Saints on June 24, 2000 and he enjoyed serving at the recommend desk in the Star Valley Temple.
Lyman was always in the background for service projects and activities, not liking attention but loving to help others.
He is survived by his wife Anita, sons Cody Lyman Harmon and Kelly W. Harmon (Laurie). Daughters Jodi Rae Larkin and Machelle Lancaster (Travis). Grandchildren Kylie, Kelsey, Colter, Katie, Megan, Clayton, Luke, Casey, and Chloe. Great grandchildren Brylie, Gracie, Tiggin, Cachelee and Charlotte. Sisters Wilda Wells, Eilene Johnson (Bruce) and Naunie Hyde (Lee), and sister-in-law Mae Harmon
He was preceeded in death by his parents, Willis and LeNora, brother, Mont and sister, Louise Yeaman.
(See schwabmortuary.com for Lyman's life sketch).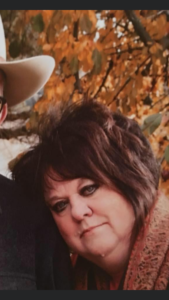 Tammy Lou Merrill Harmon, 62, passed away on September 13, 2020 in Taylorsville, Utah, peacefully surrounded by loved ones, after a recurrent battle with endometrial cancer.
She was born November 23, 1957 in Afton, Wyoming to Frank and Colleen Merrill. She joined two older brothers, Robert (Bob) and Gary, and a sister, Beverly. They were later joined by another brother, Torey. She married Jim Harmon on May 31, 1975 in Osmond, Wyoming. Together, they had two children, Tiffany and Merrill.
Jim and Tammy began their married life by immediately moving to Sunnyvale, California where Jim was stationed in the United States Navy. They later lived in Boise, Idaho; Heyburn, Idaho; Scottsdale, Arizona and Salt Lake City, Utah. For the last 34 years, they chose to live in Afton Wyoming where they raised their children.
While she had many different jobs over the years, one thing that never changed was her involvement with student exchange programs where she was a regional coordinator who oversaw up to 14 states for nearly 30 years. As a result, she developed many lifelong friendships with international partners, exchange students, and students' biological and host families.
Tammy lived a fulfilling life as a grandmother, mother, wife, sister, daughter, and friend. She loved crocheting, reading, and Sunday family dinners.
Tammy was preceded in death by both of her parents and her sister.
She is survived by her husband, Jim; daughter Tiffany; son Merrill (Lacie); granddaughter Hazelie and three brothers: Bob (Mary); Gary (Marlene), and Torey (Linda).
She will be greatly missed for her concern for others and her kind and generous nature. Her legacy will live on in the hearts and minds of everyone who knew her.
Viewings will be held Friday, September 18, 2020 from 6-8 p.m. at Schwab Mortuary in Afton and Saturday, September 19, 2020 from 10-11:45 a.m. at the Afton Tabernacle followed immediately by funeral services at 12:00 p.m. She will be interred at the Afton Cemetery.
Tagged:
Jake Allen Helm
Jed Leavitt
Lyman A. Harmon
Star Valley Wyoming obituaries
Tammy Lou Merrill Harmon
Wyoming obituaries