Independent Obituaries: September 25, 2019
The following obituaries appeared in the September 25, 2019 edition of the Star Valley Independent. For more area obituaries please visit Schwab Mortuary.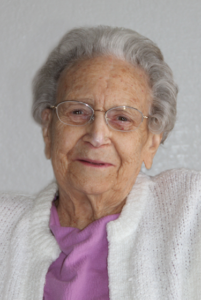 Our beloved mom, grandmother and friend Audene Lancaster Thornock returned to the loving arms of our heavenly parents and her husband, Frank Thornock early in the morning of Tuesday, September 17, 2019.  Audene was born in Smoot, Wyoming on July 9, 1926 to Robert and Ella Crook Lancaster. She was the oldest of ten children. She spent her childhood in Star Valley and learned the value of hard work and self reliance. She was married to Hugh Frank Thornock on June 7, 1950 in the Salt Lake Temple. There were two children born to this union, Jane and Hugh "Pete" Thornock.  Audene was a faithful member of The Church of Jesus Christ of Latter-day Saints. She was a friend to all she came in contact with.  Audene is survived by her two children, Jane and Pete (Jamie) Thornock of Kemmerer, her grandchildren Brooke Thornock of Altoona, Wisconsin, Kenzee (Jerimiah) Ellis of Kemmerer, Zach Stevens of Boise, Idaho and three great-grandchildren, Millee, Seth and Hallee Ellis. She is also survived by her sisters, Marilyn Johns of Cokeville, Delsa (Kay) Erickson of Afton, and Julia (Garland) Kennington of Riverton, Wyoming as well as many of her good friends she loved at the South Lincoln Nursing Center. A viewing was held on Friday, September 20 from 6 to 8 p.m. at the Ball Family Chapel Funeral services were held at the Kemmerer Stake Center in Kemmerer Wyoming on Saturday, September 21 at 11:00 with a viewing an hour prior to services. Internment took place at the Diamondville Cemetery in Diamondville, Wyoming.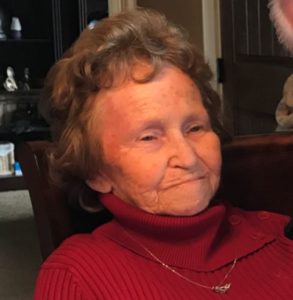 Barbara Marie (Warner) Redlin of Lenexa, Kansas, passed away on September 15, 2019, at the age of 83.  Visitation will be held at 9:30 a.m. with Funeral service following at 10:30 a.m. on Tuesday, October 8 at Sacred Heart of Jesus, 5501 Monticello Road, Shawnee, Kansas.  Barbara was born February 8, 1936 in Fargo, North Dakota, to Earl and Hannah Warner. She grew up in Hillsboro, North Dakota and graduated from Hillsboro High School in May of 1954. Barbara loved to sing. In her younger days, she was a member of the recording artists trio, The Peppermints. She also sang in multiple church choirs and LOVED karaoke.  In 1956 she met the love of her life – Al Redlin – at a dance in Halstad, Minnesota. They were married in November of 1957 and traveled the country for Al's work, until the birth of their second daughter. They had three daughters and raised their family, mostly in the Kansas City area, with a few years being spent in Bloomington, Minnesota. Barbara loved being a stay at home mom, and kept the family busy with camping, boating, square dancing, hiking, snow skiing, parties and the best family vacations. Barbara was a spiritual person and was an active church member. In retirement, they built homes in Sun Lakes, Arizona and Star Valley Ranch, Wyoming and enjoyed having family and friends visit them. She had a 'Jesus Room' in each of her homes where she conducted daily devotions. Barbara was preceded in death by her parents, Earl and Hannah Warner, siblings; Sonny Warner, Helen Eisenhardt and Dick Warner, daughter Laura Johnson and granddaughter Samantha Valentine.  Her legacy will live on through her husband of 61 years, George Alan Redlin, daughters Rita (Tom) Rohrer, Shawnee, Kansas, Mary (Steve) Valentine, Lenexa, Kansas, her six grandchildren: Melissa, Nicolette, Alex, Mack, Dalton and Scott and three great grandchildren, Ariana, Christian and Ava. Barbara leaves behind a legacy of grace and love and so we say, "Farewell to you now, our friend, you will be remembered with smiles and laughter." Barbara will be missed by family and friends alike.

Let us know what you think!
Tagged:
Audene Lancaster Thornock
Barbara Marie (Warner) Redlin
Star Valley Wyoming obituaries
Wyoming obituaries