Independent Obituaries: September 30, 2020
The following obituaries appeared in the September 30, 2020 edition of the Star Valley Independent.
For more area obituaries, please visit Schwab Mortuary.
For more resources including headstones, please visit the Star Valley Historical Society.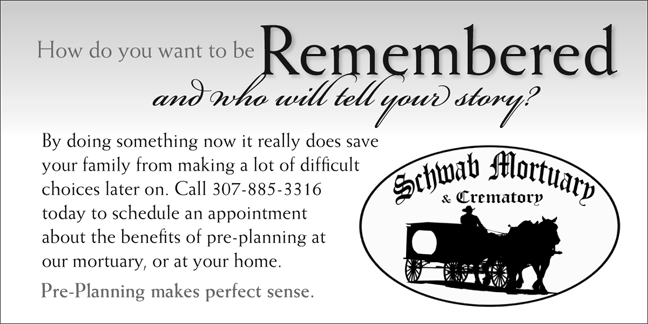 Beulah Ruth Rumbaugh was born in Bedford, Wyoming, August 7, 1928 to Lena May Merritt and Joseph Neuenschwander. Beulah died September 25,2020 in Blackfoot, Idaho.She was a wonderful daughter, wife, sister, mother, aunt, grandma and friend. Everyone that knew her loved her, she was easy to love.
She was the oldest of six children. Her father died after long illness on October 27, 1940 Beulah was 12, Larry 11, Penny 9, Joan 8 Orville 6 and Joyce 4. Beulah's life changed, she helped her mom with the five younger children while her mom and brother Larry worked the farm in Bedford. Beulah did a pretty good job of cleaning, cooking and dealing with four small children ages from 4 to 9. Her mother married Harold Titensor, November 19, 1941. That Thanksgiving Beulah drove the team of horses with a load of hay, while Larry rode the horse and drove the cattle, followed with a load of kids in the car with Harold and her mom. They moved to the ranch in Thayne on Muddy String Rd. To this beautiful family came two more children Patsy and Johnny.
Beulah married Kenneth Nels Jorgensen on Auguust 8, 1946. Ken brought a young son with him to this union. Beulah loved this little boy Marvin unconditionally. Two more boys were added to this little family Kenny and Don Lee. They lived in various parts of Utah and Wyoming. Ken died at a hunting camp in October 1971. Beulah worked at various jobs to support herself and her boys.
Years later later she met Harold (Sarge) Rumbaugh, for him it was love at first sight, he adored this beautiful, smiling, happy blond. They were married November 7, 1984 and continued to live in Alpine, Wyoming. The highlight of their marriage was going with Mom and Dad Titensor camping up Greys River as camp hosts every summer. Beulah and Sarge loved it up there, they loved the mountains, fresh air, fishing and associating with people. Sarge died May 18, 2013. He has been waiting impatiently for his sweetheart to join him for seven years, with a happy reunion! In 2017 Beulah sold her house in Alpine and moved with Don and Gloria to Blackfoot, Idaho.
She has always been a hard worker, she was raised that way. She was a wonderful cook, well known for her cowboy potatoes.
Family was important to her, she loved her boys and her grandkids. She will always be remembered for her loving, caring ways, she was a giver, not a taker. Beulah's last two years were spent at The Willows in Blackfoot, she was the life of the party with her kindness, her singing and her yodeling, to know her was to love her and everyone there loved her. They will truly miss her. We will all miss her, what a legacy of love she left.
Funeral Services will be held on Friday October 2, 2020 at the Thayne Schwab Funeral Chapel with a viewing at 10 a.m. and the funeral at 11 a.m.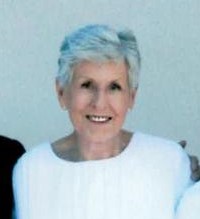 Jean Kennington Hoopes, 78, joyfully returned to her Heavenly Father September 27, 2020.
Jean was born November 1, 1941 in Afton to Glen and Delpha Sanderson Kennington. As the oldest of eight children, Jean learned early to care for others, a gift she shared throughout her life. Jean was a good student and loved reading. She attended Afton Elementary School and Star Valley High School. On June 7, 1959, Jean married her sweetheart, Willard Hoopes, and moved to Fairview – where she lived the remainder of her life. She enjoyed serving as an EMT for many years. Her favorite job was working for Dr. Perkes, where she spent 15 years.
She was an avid reader, gardener, and loved to crochet. She was able to make an alter cloth that was used in the Saint George temple. It was important to her that every stitch was perfect. From an early age Jean had a passion for quilt making. She found great joy and excitement in this. All of her children and grand children received quilts and handiwork throughout the different stages of their lives. Humanitarian Aid was a big part of Jeans life. She happily spent several years making and donating quilts for the less fortunate along with homemade dresses, shorts, T-shirts, pjs, and toy bags. She loved dolls and learned to make porcelain heads and create bodies. She sewed clothing that was period correct. She might as well have opened a doll hospital, as she rescued and refurbished everyone she got her hands on.
Family was important to Jean and loved her children. She was also blessed with 15 grandchildren, 31 great-grand children with one on the way and two great great grands on the way. All loved and appreciated her very much. Her children, grandchildren, and great-grand children have received many beautiful quilts to remember her by.
As a life-long member of The Church of Jesus Christ of Latter-day Saints, Jean was a faithful visiting teacher. She served as Primary President and especially loved teaching the Blazer boys. Later, she and Willard spent several years serving together as Nursery Leaders, which they enjoyed very much. Jean has blessed many lives through her service to her family, church, and community. Jean and Willard were sealed in the Star Valley Temple on November 12, 2016.
Jean is survived by her four children, Gary Hoopes (Cindy) of Henderson, Nevada, David Hoopes (Debby) of Fernley, Nevada, Glenda George (Randy) of Evanston, Wyoming, and Joel Hoopes of Fairview.
Funeral services will be held Friday, October 2, 2020. Viewing will be that morning from 9-10:45 a.m. with the service following at 11 in the Salt River Ward chapel. Interment will be at the Fairview Cemetery.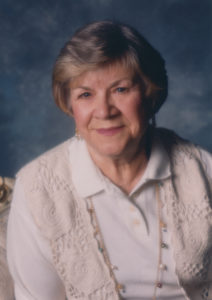 Jessie "Leota" Golden Odle, age 92, passed away amidst the tender love and care of her husband and children on September 27, 2020 at her home in Ripon, California. Leota was born on October 31, 1927 to Hugh and Jessie Church Golden in Crawford, Nebraska.
Leota is survived by her husband, James F. Odle and four children: Karen (Domenic) Ippolito of Ripon, California, Bruce (Betsey) Odle, Columbia, Missouri, Scott (Rebekah) Odle, North Platte, Nebraska, and Kurt (Teresa) Odle, St. Charles, Missouri. She also proudly claimed 21 grandchildren and 46 great grandchildren.
She is preceded in death by her parents, and five siblings, William Powell (Zelma), Chester Francis Golden (Marie), Stella Marie Golden Pugsley (Clarence), Arlene Golden Pugsley (Ethan), and Hugh Burdette Golden (Betty). One grandchild, Todd Elliott Walker also preceded her in death.
Leota spent her youth growing up on ranches in Nebraska and Wyoming; later telling many stories of her adventures and hardships in multiple family history books that she wrote. She particularly enjoyed hearing her dad play his fiddle while the children danced. The family moved to Utah in 1944 and it was then she met her future husband, James Odle, whose family had also moved to Verdeland Park in Layton Utah. As neighbors, the Goldens and Odles socialized and Leota often said she married Jimmie because she liked his mother.
James and Leota were married June 10, 1946 and spent the next few years where the Army sent them. They settled in Layton Utah, and eventually moved to Morgan, Utah. Leota was employed by Hill Air Force Base and also by Ramstein Airbase in Germany during their transfer there. She was a member of the Church of Jesus Christ of Latterday Saints and served in various Relief Society teaching positions. Her favorite pastime was sewing and her clothing and quilts were admired by all.
Leota will be buried in Kaysville Cemetery after services on Monday, October 5, 2020, 11 a.m. at Lindquist Mortuary, Layton, Utah. Visitation will be Sunday, October 4 from 6 to 8 p.m. and 9:30 – 10:30 prior to services on October 5 at Lindquists.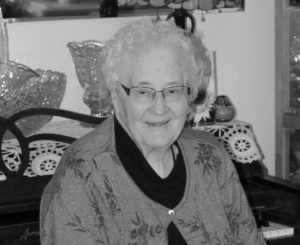 Margene Hale Warren, longtime resident of Afton, passed away peacefully on September 24, 2020 in the home of her youngest daughter, Jana McDaniel, in Boise, Idaho.
A viewing will be Friday, October 2, 2020 from 6-8 p.m. at Schwab Mortuary. Funeral services will be Saturday October 3, 2020 from 12:30-1:30 p.m. in the Afton 3rd Ward building. Internment will follow immediately at the Afton Cemetery.
Margene was born September 6, 1929 in Afton the daughter of Vasco Lester Hale and Della Hoopes Hale. She had three sisters; Arlene, Charlotte, and Nedra, and three brothers; Darrel, Duane, and Allen. She enjoyed living close to her parents so that she could have them for dinner often and so that she could do her mother's hair.
She met her husband, Austin, while on a double date. He had just returned home from serving in the Army for three and a half years during World War II. They were married in the Idaho Falls Temple of The Church of Jesus Christ of Latter-day Saints on her 17th birthday, September 6, 1946. They had been married 56 years when he passed in 2002.
She was preceded in death by her husband Austin; her eldest daughter Della Jean Stewart; two sisters, Arlene and Nedra; one brother, Allen; one grandson Clinton Stewart and one great-grandson David Anthony Robertson.
She was an active member of The Church of Jesus Christ of Latter-day Saints, and spent time serving as Stake Primary President, Ward Relief Society President, Ward Primary President, Counselor in Young Womens, and many other callings. She had a strong testimony of the Gospel of Jesus Christ and bore her testimony often to her family.
She enjoyed antiques and dolls, having a fine collection both for herself and in the antique store that she owned and ran in Afton from 1992-2007.
She is survived by four of her Daughters: Helen Robertson (David) of Cody, Wyoming, Donna Dana (Burke) of Boise, Idaho, Ann Vaughan (Gary) of Spring, Texas, Jana McDaniel (Courtney) of Boise, and a son-in-law Larry Stewart. She had a total of 21 grandchildren, 48 great-grandchildren, and had recently celebrated the birth of her first great-great-grandchild.
Margene was a great influence in the lives of many people and will be missed. God be with you until we meet again.
Tagged:
Beulah Ruth Rumbaugh
Jean Kennington Hoopes
Jessie "Leota" Golden Odle
Margene Hale Warren
Star Valley Wyoming obituaries
Wyoming obituaries