JACZ Drive-In to open a mini golf course in Etna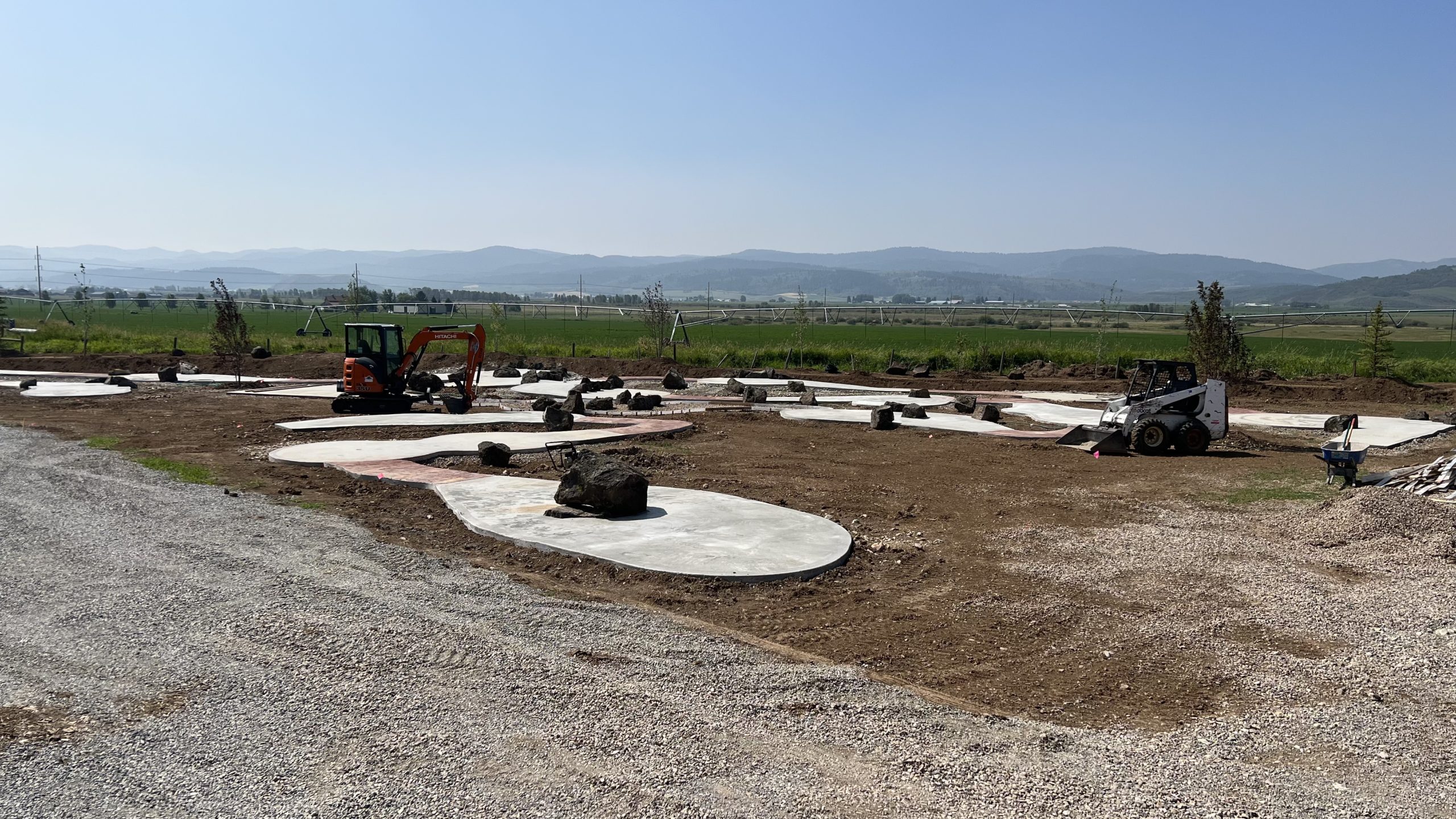 JACZ Drive-In is set to open a mini golf course called Puttz Mini Golf in Etna right next to the drive-in either some time this fall or early next spring.
Alex Ivie from the business is from Ohio and she says she grew up with an ice cream and burger shack that helped build summer memories.
"In the back yard was the most tchotchke, corny mini golf course ever," Ivie said. "So, I kept saying…we have this piece of ground, maybe we can roll with it, maybe we can make something happen."
She says some may have seen the Big Sky Miniature Golf Construction truck driving up and down Highway 89. She says they have built over 100 golf courses across the country, but never one in Wyoming. She says some workers came in to eat one day and they discussed this opportunity.
The Ohio native says this is really built for the community and by the community. There will be 19 holes with each one will be sponsored by a business or family in Star Valley.
"They got some design authority over their hole," Ivie said. "And because of these sponsors we're able to drive down the ticket prices."
She says they want people to feel like they can come, have fun, and not feel like they must spend a bunch of money to do so. Big Sky also carved by hand some statues to serve as obstacles for some of the holes on the course.
"It's so unique and wonderful," Ivie said. "You aren't going to find another course like this."
Some of the sponsors are Bank of Star Valley, Ameriprise Financial in Alpine, Bridger Fitness, and many others. She says if all things go well, they can open some time this fall for a bit before winter. If not, they will be open in the spring. She says if you want more updates you can follow them on Facebook or Instagram. She also says they are still open to receiving ideas and creations from businesses and families.
Let us know what you think!
Tagged:
Alex Ivie
Big Sky Miniature Golf Construction
Etna Wyoming
Jacz Drive-In
Puttz Mini Golf