Judge: Blue can't practice medicine in Teton County — for now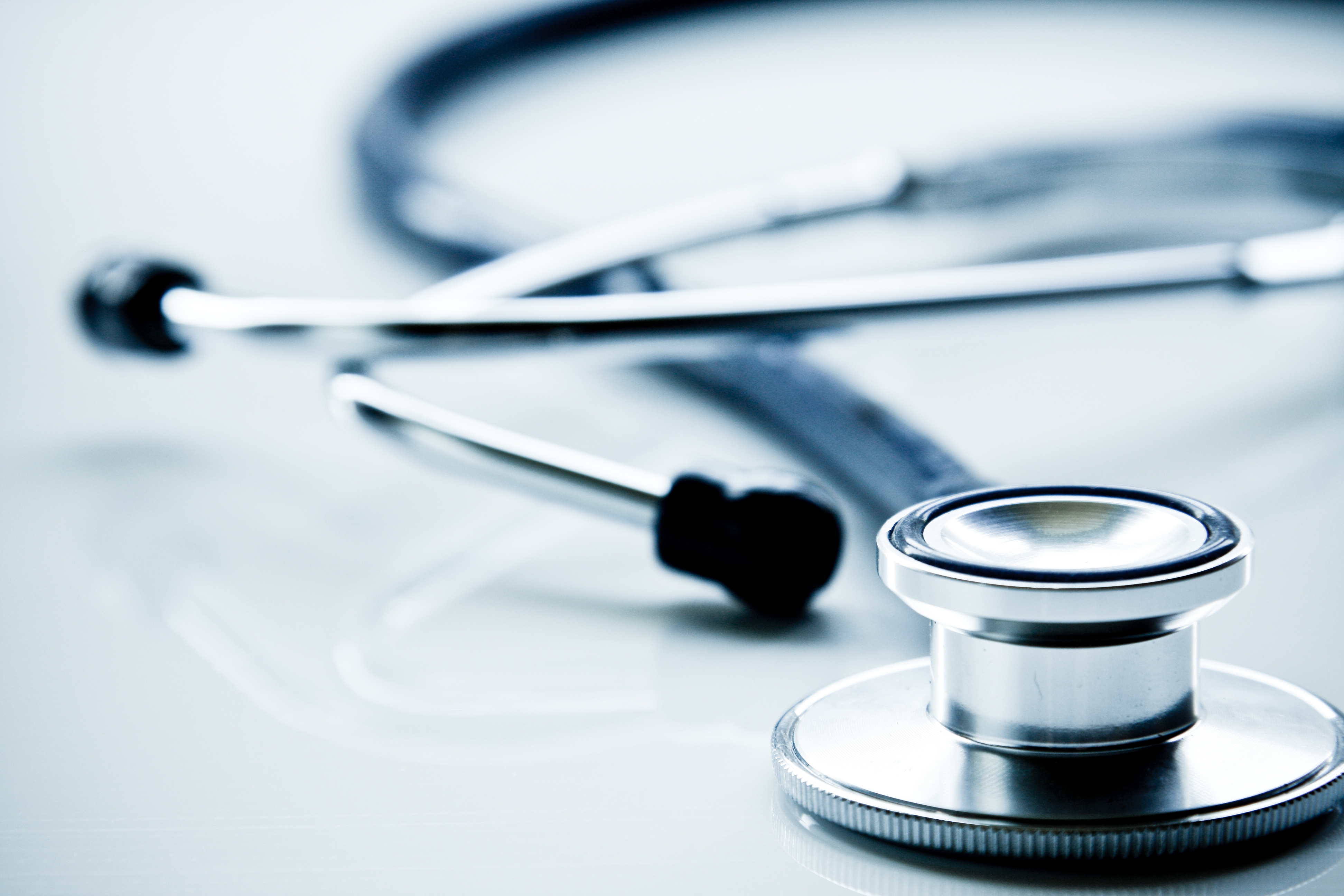 By Kate Ready
Jackson Hole Daily
Via- Wyoming News Exchange
JACKSON — A Thursday hearing dealt a blow to Dr. Brent Blue's ability to practice medicine in Teton County, at least for now.
Judge Steven Sharpe presided over a March 31 hearing held in Laramie County in which he decided whether Blue would be allowed to practice medicine in Teton County until a final decision in his lawsuit against St. John's Health is reached.
Inga Parsons represented Blue at the hearing on behalf of the Pinedale-based firm Greenwood Law.
Blue, who also serves as Teton County's elected coroner, is suing St. John's hospital for the right to nullify a non-compete agreement he signed upon selling his private practice, Emerg-A-Care, to St. John's in September 2020 for $412,500.
One of the clauses of the purchase agreement barred Blue from practicing within county lines for three years after the termination of the agreement.
He is seeking to have the non-compete clause declared void after he tendered his resignation in October 2021 due to what he claimed was a hostile work environment. His last day was Feb. 10.
Nicholas Healy of the Crowley Fleck law firm represented the hospital in the hearing and argued that Blue was a sophisticated businessman who knew what he was getting into when he signed the contract.

"Over 40 years, Dr. Blue built a successful practice," Healy said. "That practice was sold as a result of competitive bidding practice. Blue played St. John's off a third party to get a better deal. He has not been taken advantage of. There was no inequality in bargaining position."
Blue said he ultimately chose St. John's over the third party, Sterling Medical, an Idaho Falls-based business, because he felt it was "better for the community."
A key issue Sharpe weighed was whether Teton County residents would suffer as a result of Blue's inability to practice in the community. Parsons argued that if Blue were forced to operate out of Teton County, Idaho, or in Alpine, that it would irreparably harm his patients.
"Driving over the pass isn't fair to his patients, many of whom are older," Parsons said in the hearing.
Blue also testified on the importance of the continuity of care, especially for older patients.
"The trust that's involved in the patient-physician relationship, many patients rely on that trust, and it's really critical to have that continuity," Blue said. "Going to Driggs or Alpine isn't fair, and it would cause irreparable harm to those patients."
Parsons argued Blue's absence would also deprive the community of services of which Blue is one of the only providers. Those services include no-scalpel vasectomies, pregnancy termination and FAA physicals, according to Parsons.
Jim Berrett, the director of physician services at St. John's, testified that there are other physicians in the community who provide each of those services, including at St. John's.
Healy said the hospital had been able to facilitate additional services through telemedicine.
Healy and Blue were at odds over Blue's use of his personal computer during his tenure as an independent contractor for St. John's.
Blue testified that he was told his position at St. John's would not interfere with his coroner work, but because the hospital computer was not set up for telehealth, he could not do his coroner work on it.
"I never thought my personal computer would not be available," Blue said. "Berrett initially said my personal computer took up too much space. Then it changed to liability, then to HEPA concerns. Every time the answer was different."
Berrett testified to the hospital's actions, saying it was a "big desktop" computer in a small, shared office that presented concerns over sensitive patient information.
"At the time there were a lot of high-profile cases, like the Gabby Petito case," Healy said, referring to the 2021 homicide that gained worldwide headlines.
"The CEO instructed me to tell him to remove it because there was concern there was Petito information on the computer, and it was not a secured area. We did not want to take responsibility for a computer we did not own. We were afraid it would be stolen; there were a lot of people calling trying to get information," he said.
In his Oct. 9 resignation letter, Blue illuminated the ways he used his personal computer to complete hospital work.
Prior to this email, Healy thought Blue was using his personal computer solely for coroner work, he said.
"I did not know he was using his personal computer for these things," Healy said. "No other physicians use personal computers for St. John's work. There's a virtual machine to allow you to log into your personal computer, but using the virtual machine is required. Blue received training on how to use St. John's computers."
Both parties acknowledged that despite the non-compete, Blue is practicing in Teton County currently.
"Blue is not waiting; he is currently practicing in Teton County in violation of federal law," Healy said. "He does not have clean hands and is not entitled to a preliminary injunction."

Parsons and Blue confirmed that Blue is continuing to see patients in Teton County.
"We are not disputing that he's practicing," Parsons said.
Ultimately, Sharpe denied the motion.
"I didn't expect to make a ruling today," Sharpe said. "But the knowledge that presently Dr. Blue is practicing medicine in Teton County behooves the court to make that ruling."
Sharpe said he looked at three factors when making his decision: the purpose of the agreement, the geographic scope and the duration of the contract.
"The geographic scope is a valid restriction. He can still practice in Alpine, Victor or Driggs," Sharpe said. "He can practice in other counties."
"The duration is also reasonable, especially in the context of business sale," Sharpe continued. "It provides that he cannot practice medicine for three years in Teton County. The Wyoming Supreme Court has even upheld a lifetime of restriction before."
Regarding the impact of non-compete agreements on the public, Sharpe ruled that the public interest is not adversely affected if a physician decides to move from one place to another.
"The community will be served by the services provided by St. John's," Sharpe said. "The agreement is valid and will be enforced by this court. I will take under advisement pending motions to dismiss. I hope to have a decision out to you soon."
Blue said he felt the decision neglected the testimony.
"[The decision] pretty much ignored the testimony; it was based strictly on case law, which was disappointing," Blue said post-hearing. "It didn't take into account the effect on my patients."
"Dr. Blue's motives have always been for the best of his patients," Parsons said after the hearing. "Even when it was inconvenient to him. I think that was clear from the hearing."
Blue plans to continue practicing in nearby areas.
"I'm looking at options, either going to the Victor or Driggs area, or Alpine," Blue said. "I'm not going to abandon my patients. I'm the only person doing immigration physicals and FAA exams."
Blue's suit is still pending, despite the preliminary blow. If his suit is dismissed, he wouldn't be allowed to practice in Teton County until Feb. 10, 2025.
Blue has been practicing medicine in Teton County for 40 years.
Let us know what you think!
Tagged:
Dr. Brent Blue
Judge Steve Sharp
St. John's Hospital
Sterling Medical
Teton County Wyoming