Judge issues full order banning trigger bill enforcement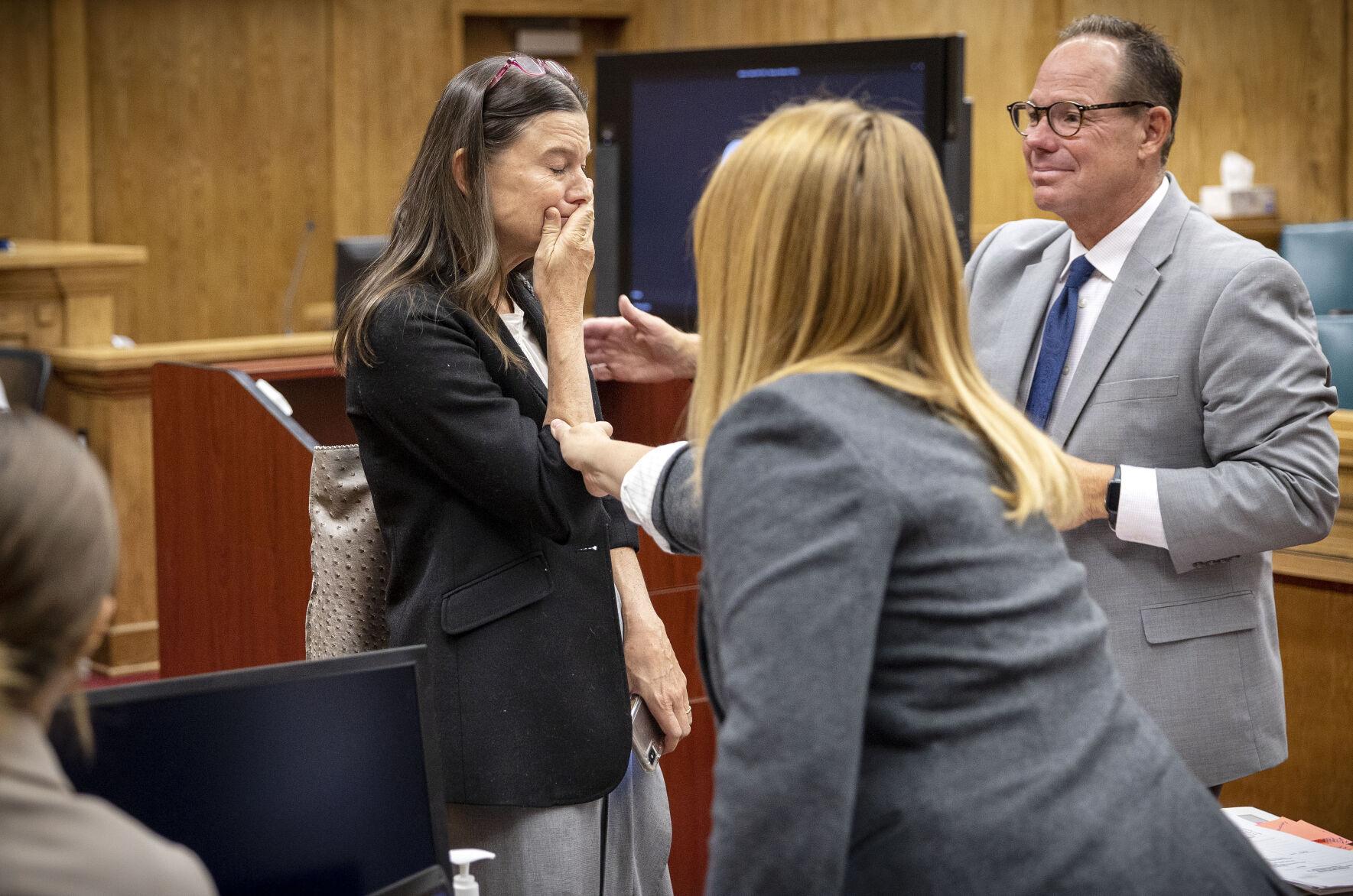 By Kate Ready
Jackson Hole Daily
Via- Wyoming News Exchange
JACKSON — Teton County District Judge Melissa Owens issued her full order restraining enforcement of Wyoming's abortion ban.
The order, in effect until noon Aug. 10, prohibits state officials from enforcing the ban, which was set to take effect July 27 after Gov. Mark Gordon certified the "trigger bill" on July 22.
In her 11-page order, Owens said the absence of language allowing for "appropriate medical judgment" in the ban would put two of the six plaintiffs, Danielle Johnson, who is pregnant, and OB-GYN Dr. Giovannina Anthony, at risk.
"The HB 92 amendment will force Ms. Johnson, as a currently pregnant woman, to delay or be denied evidence-based medical care in the event of an unforeseen condition, life threatening condition or pregnancy related complication," the ruling said.
Owens also found the statute lacks any guidance for providers on when to exercise medical judgment to provide necessary care.
" 'The ban will lead to hesitation in situations where appropriate medical care has been criminalized,' " Owens quoted from Anthony's affidavit. " 'In order for my patients to receive appropriate care, I will be forced to ask them to drive to Colorado. This is contrary to the recommendations by the American College of Obstetrics and Gynecology, the American Medical Association and myriad other entities that support evidence-based healthcare.' "
Owens also quoted a statement from Anthony's affidavit that the amendment would force women carrying a fetus with lethal defects to continue the pregnancy until labor occurs or fetal death in-utero. Providers also face ambiguity in " 'treatment of hemorrhage in presence of a live fetus, ectopic pregnancy and infections with sepsis.' "
Similarly, Owens found the statute unclear for providers like Anthony regarding when they can perform abortions based on the sexual assault and incest exceptions, opening physicians up to irreparable harm.
"Dr. Anthony may be subject to felony prosecution, loss of her professional licensure and up to 14 years of imprisonment for providing evidence-based health care to her Wyoming patients in need of abortion services," Owens wrote. "She may delay providing evidence-based medically necessary treatment and cause physical damages or even death to a patient."
Included in her ruling was Anthony's assertion that the ban will "violate the oath" Anthony has taken as a physician.
Owens also found merit in constitutional arguments made by attorneys John Robinson and Marci Bramlet on behalf of the six plaintiffs, a group of individuals, physicians and nonprofits.
"The HB 92 amendment appears to be in conflict with Art. 1 Sec. 38 [of the Wyoming Constitution] that provides 'each competent adult shall have the right to make his or her own health care decisions," the ruling said. "The Court finds that the plaintiffs have made a sufficient showing of probable success, to warrant the preservation of the … status quo at this early stage."
Owens was careful to note that the case is in an early stage, with the merits of the case still to be determined. The next step will be a hearing regarding a preliminary injunction in District Court on Aug. 9 at 10 a.m.
Owens' complete ruling is attached to the online version of this article at JHNewsAndGuide.com.

Let us know what you think!
Tagged:
HB 92
House Bill 92
Judge Melissa Owens
Wyoming abortion ban
Wyoming trigger bill