Junior Rodeo comes to Afton this weekend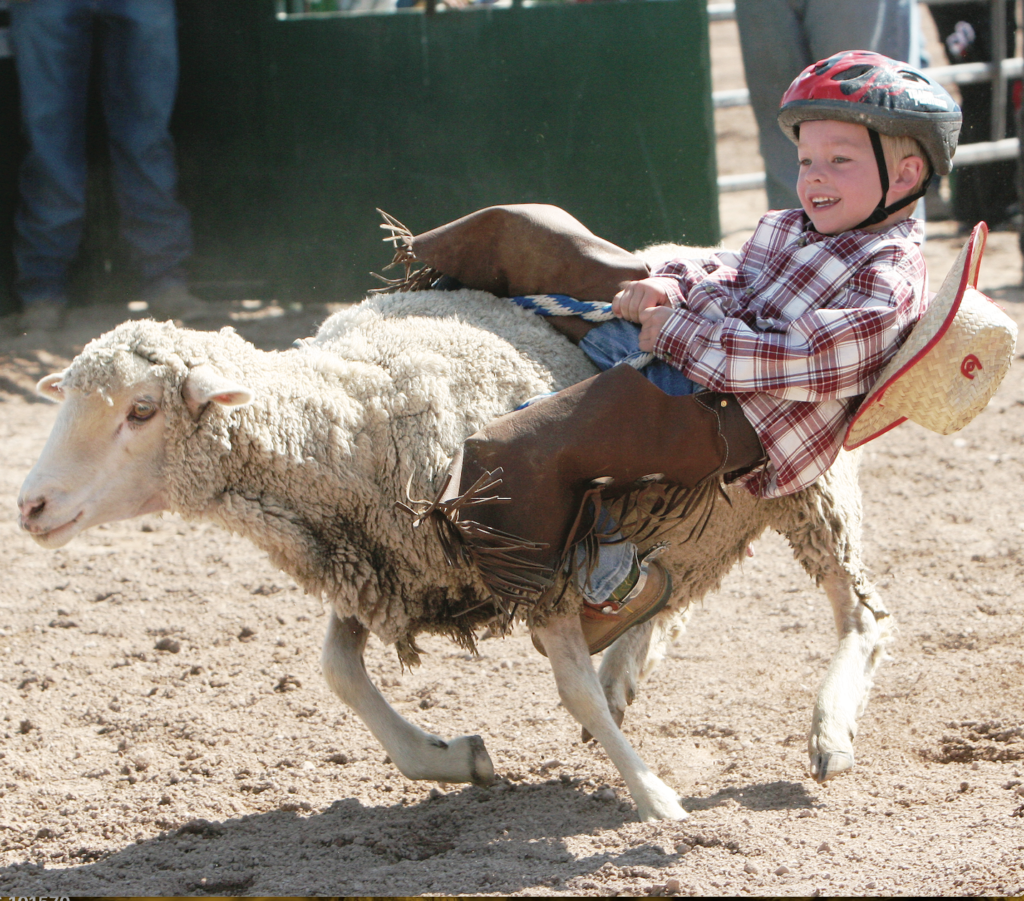 ——————
The Lincoln County Fair Grounds will see young buckaroos of all ages this weekend for the "End of Our Rope" Junior Rodeo. The event is open to participants age 17 and under and begins at 10 a.m.
"When the Town of Afton cancelled the Freedom Festival I still felt like I could put this event together on my own," said Camie Hale, event organizer. "In the past years we have had a great turn out with participants coming from Utah, Wyoming and Idaho.  It is a great opportunity to bring people to Afton as well as give our local youth the opportunity to participate in the great sport of Rodeo."
"The Pee Wees can do the goat ribbon pull, stick horse barrels, and dummy roping, or do a little mutton bustin," Hale continued. "For the more experienced we offer goat tying, barrel racing, pole bending, flag race, team roping, and breakaway, as well as rough stock events that include calf riding, steer riding, junior bulls, pony bareback riding, and saddle bronc riding."
The 2020 event also serves as a qualifying rodeo for the Junior Rough Stock National Finals Rodeo in Las Vegas.

"The top saddle bronc and top bareback rider at Saturday's rodeo will win their ticket to Vegas in December," said Hale. "It is free for the public to come watch these cowboys and cowgirls compete, and it should make for a great show. We have quite a few bull riders and pony riders entered, and of course the most entertaining mutton bustin riders!"
For more information, contact Camie Hale at camiehale@gmail.com. Or, text 208-351-2049 for the entry form link.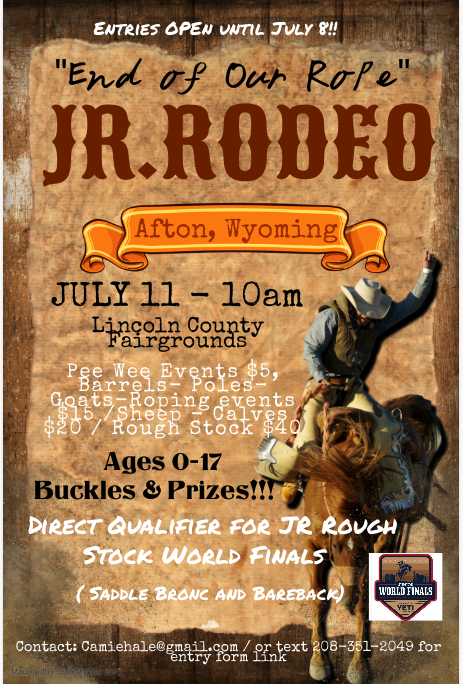 Tagged:
End of our Rope Junior Rodeo
Lincoln County Fair Grounds