Juror responds after Lori Vallow Daybell's attorneys ask for a new trial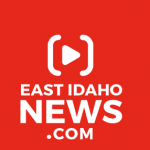 IDAHO FALLS — A man who served on the jury in Lori Vallow Daybell's case is responding to a motion filed by her defense attorneys asking for a new trial.
Saul Hernandez, Juror No. 8, spoke with EastIdahoNews.com five days after he and 11 other jurors found Daybell guilty of murdering two of her children, Joshua "JJ" Vallow and Tylee Ryan. Daybell was also found guilty of conspiracy to commit the murder of Tammy Daybell, the former wife of Lori Daybell's husband, Chad Daybell.
In the motion for new trial filed Friday, Jim Archibald and John Thomas, Daybell's attorneys, claim Hernandez knew about evidence that wasn't presented during the trial and that instructions given to the jurors were confusing.
CLICK HERE FOR THE LATEST ON THE LORI VALLOW DAYBELL TRIAL FROM EASTIDAHONEWS.COM.
Let us know what you think!
Tagged:
EastIdahoNews.com
Lori Vallow Daybell
Nate Eaton
Saul Hernandez