Karli Galloway is a first grade teacher at Afton Elementary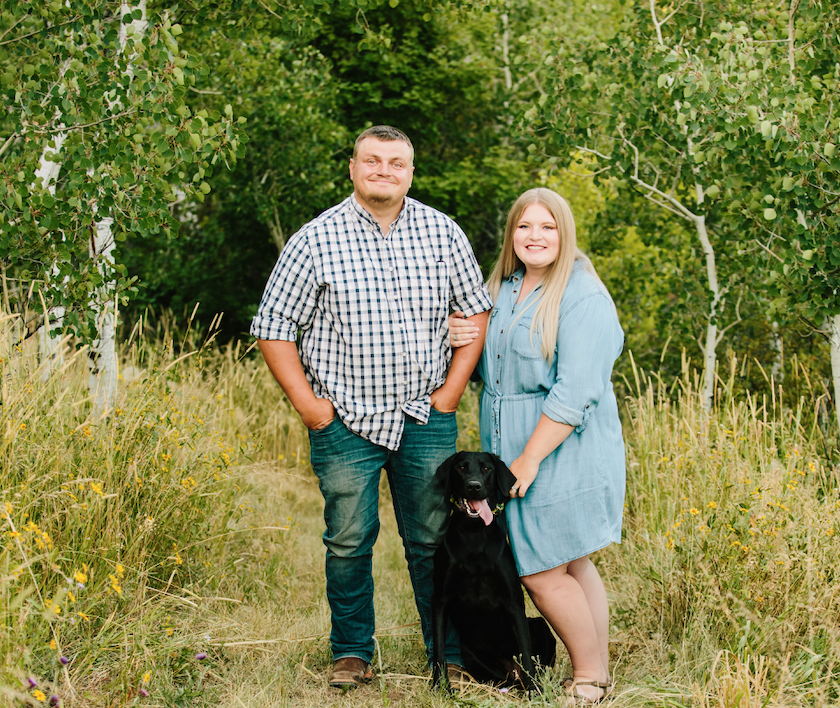 ◆ Creative a positive learning environment is key to classroom learning, Galloway says.
Karli Galloway came to Lincoln County School District 2 in 2018 as a substitute for the school district while she completed her degree with Western Governors University, which she finished in November 2019. She is now the new 1st grade teacher at Afton Elementary School.
Raised in Idaho Falls, Karli is the middle child in a close family that lives and breathes outdoor activities. They love hunting, fishing, camping, dirt biking, and snowmobiling. With her family only a short drive away, they spend much of their time together at their cabin in Palisades, Idaho.  She and her husband, Billy, are recently married and make their home in Afton.
Karli was drawn to LCSD2 by the people. "When I began my college career, I was able to do many observations and get to know different districts. When I moved here in 2018 and began subbing for LCSD2, I was amazed with how dedicated the educators were and the amount of community support this district had. I knew right away that I wanted to be a part of this team."
"I have always wanted to be a teacher," said Karli. "I feel like it's my purpose and gift to serve others in the classroom by teaching them how to read, write, and problem solve. Most of all, I chose to be a teacher because I believe all students can learn and I long to be the one that helps them attain their personal goals. Overall, I strive to provide each child with a feeling of belonging in our school by establishing a personal connection with them as I encourage them along the way in their education journey."
Karli feels that her primary responsibility is to provide a positive learning environment for each student, each day. "I strive to encourage all students to do their best and be the best person they can be. It is my goal as a teacher to shape loving and accepting students."

Karli knows that she has the power to make a difference in student's lives. A parent of one of Karli's former students appreciated her insight and extra efforts in working with her child. In a letter to Karli's administrator, the parent wrote, "Within the first week with Mrs. Galloway, my daughter came home loving school, and her reading and math took off because of Mrs. Galloway's help."
"I am grateful for LCSD2 because they provide many opportunities for growth and professional development," said Karli. "My five-year goal is to continue my education and obtain a master's degree. If I could change something about education as a whole, it would be to include more imaginative play and less testing. Children seem to be losing the art of creative play and the ability to turn a large box into a magic castle. I am all for less structured play and electronics and more free time to explore the imagination."
Tagged:
Afton Elementary
Karli Galloway
Lincoln County School District No. 2
Western Governors University