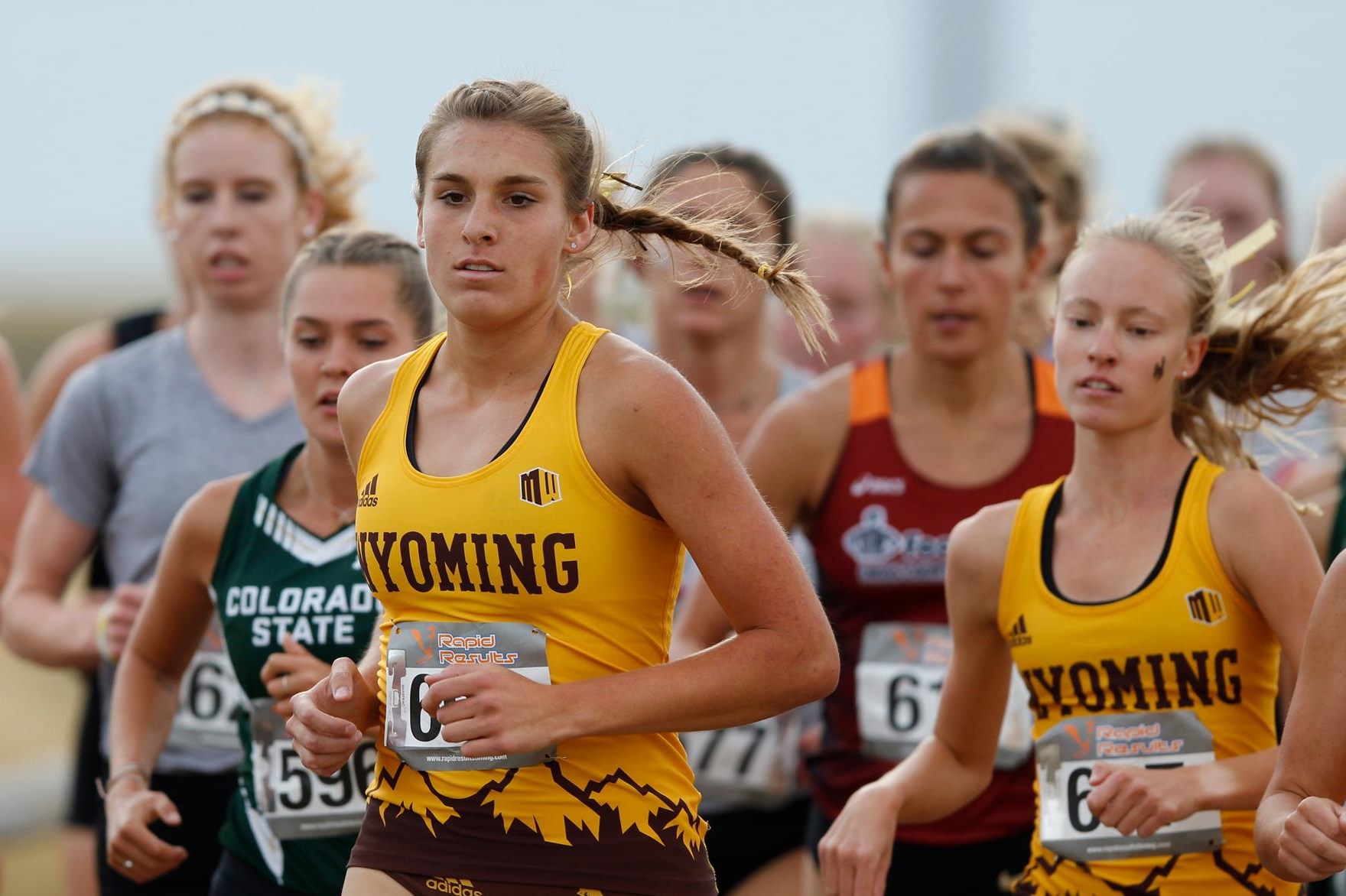 COLORADO SPRINGS, Colo. — Katelyn Mitchem was selected as the 2022-23 Mountain West Conference Female Scholar Athlete of the Year as announced by the conference on Thursday August 3rd.
Established by the Mountain West Joint Council in 1999, the MW Scholar-Athlete of the Year Award is the highest honor presented to a student-athlete by the Conference. The award is bestowed annually to one male and one female who best exemplify the term "student-athlete" by achieving excellence in academics, athletics, and community involvement over the course of their intercollegiate career.
In addition to athletic achievement, recipients of the MW Scholar-Athlete of the Year Award must have a minimum 3.5 cumulative grade point average, demonstrate leadership, and exhibit good character and conduct on and off the playing field. Each honoree will receive a $2,500 postgraduate scholarship.
Mitchem graduated in the spring of 2023 with a degree in Rangeland Ecology and Watershed Management and Environmental Systems Science, earning a 4.00 GPA. Mitchem began her season receiving the Elite 90 Award at the 2022 Cross Country Championships. Mitchem earned the award with her perfect GPA and performance getting to the NCAA Championships as an individual. Mitchem placed in fifth at the MW Championships and then an impressive 14th place at the West Regional to earn her spot and take 143rd in Stillwater at the Championships.
Mitchem ran a 9:56.18 in the semifinals of the 3000M Steeplechase at the 2023 NCAA Track & Field Championships. Representing the University of Wyoming, Mitchem placed in 13th to finish up her career as a Cowgirl as a Second Team All-American.
Mitchem finishes up her career as a Cowgirl as one of the most decorated Wyoming distance runners of all time, holding school records in five events. Mitchem set two school records during the indoor season in the 800 and the Mile. The senior from Colorado took two podium finished at the MW Indoor Conference Championships, second in the Mile and third in the 800. That success continued during the outdoor season with school records set in the 1500, 3000M Steeplechase and the 5000.
List of student-athletes to receive the honor from Wyoming.

2020-21
Christopher Henry, Men's Cross Country/Track & Field, Wyoming
2018-19
Nick Smith, Football, Wyoming
2016-17
Audra DeStefano, Women's Cross Country/Track and Field, Wyoming
2012-13
Luke Ruff, Football, Wyoming
Chaundra Sewell, Women's Basketball, Wyoming
2011-12
Greg Miller, Men's Cross Country/Track & Field, Wyoming
Let us know what you think!
Tagged:
Katelyn Mitchem
Mountain West Conference Female Scholar Athlete of the Year
University of Wyoming