Ladies handle Evanston on way to #4 ranking in this week's poll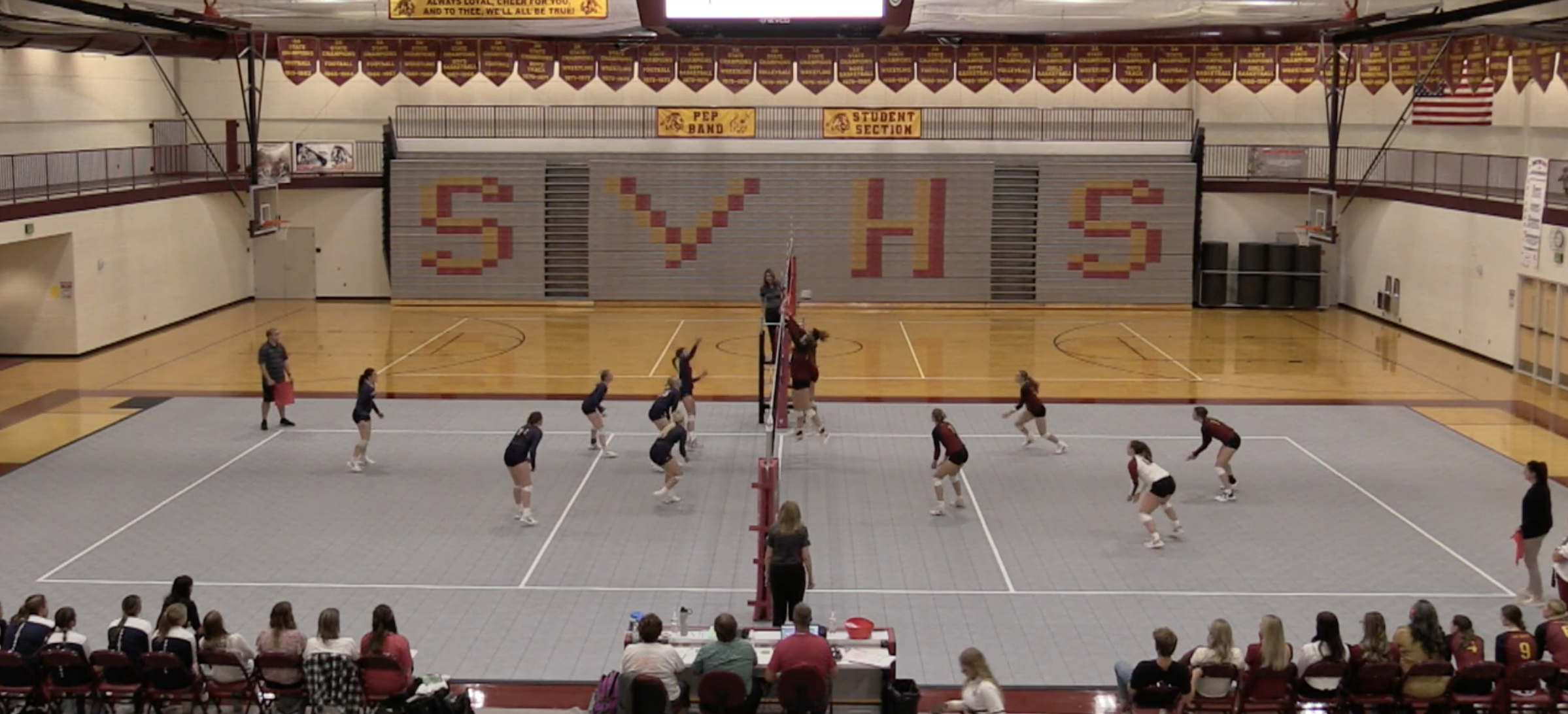 With a student section decked out dressed as angels to counteract the rival Red Devils, the Star Valley Lady Braves were able to defeat Evanston on Tuesday evening in four sets after dropping the second stanza. It is all part of a busy Homecoming week for Star Valley High School.
"There are a lot of things happening," responded first-year head coach Suni Brown. "It's a fun week for the girls. I think it's great. There are a lot of distractions but you deal with it and try and get them to play their best."
After winning the first set, 25-22, the Lady Braves fell in the second set, 21-25, before bouncing back with a pair of dominant frames to close out the night, 25-10 & 25-13. Kenlee Engelhardt led the team with 19 kills on the night.
"They did well," Brown said of the girls. "We dropped a set that we didn't plan on but our main focus has been on their mental toughness and seeing them come back in the third set mentally strong was fun. It's okay to have those moments because it's good practice. I love seeing a little fire in them when things don 't go the way they wanted."
Now sitting at (18-5) on the season, the Lady Braves climbed up another notch in the latest Wyopreps.com Coaches and Media Poll to #4. Laramie garnered all 18 of the first-place votes as the state's lone undefeated team. Cody dropped to third and Thunder Basin moved up to second.
While it's a nice talking point for fans, the poll does not take up much mental space for the Lady Braves or their staff.  

"They don't bring it up and I don't bring it up to them," Brown added. "It's just a few coach's opinions. I believe when they are clicking they can play with anyone and I like being kind of under the radar. They girls knew Cody was ranked and had to play well but they don't really talk about it."
With a relatively light week now due to Homecoming, the girls will have a tough stretch next week with three separate road matches in Jackson on Tuesday, Sugar-Salem on Thursday and Green River on Saturday. Brown says she's already warned the girls that every practice next week will be a pre-game practice but they are ready for it.
"Teenagers are great," she chuckled. "They are like giant rubber bands and they bounce back after everything. I've told them they have to go hard next week and they'll roll with it. We just try and control what we can control and focus on being as good as we can be and everything else takes care of itself." 
Let us know what you think!
Tagged:
Evanston volleyball
Star Valley volleyball
WyoPreps.com