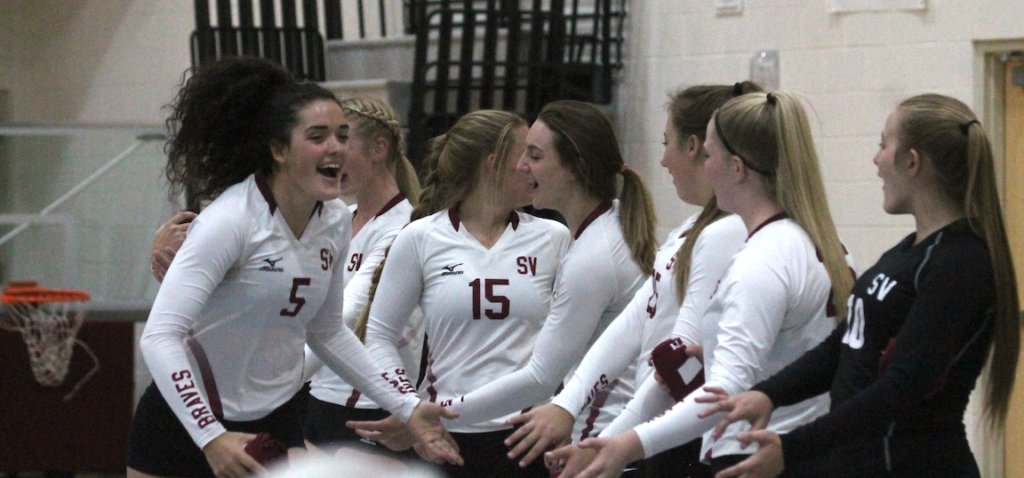 A good season-opening litmus test for volleyball teams in the region for more than two decades now, the Cokeville Invitational draws a great mix of small schools with perennial championship aspirations such as the Panthers and much larger schools from far away such as Campbell County.
The Alta Hawks out of Sandy, Utah have become regulars in Cokeville as well, as have regional staples of southwest Wyoming and eastern Idaho.
The school utilizes three different courts as pool play begins on Friday morning at 8 a.m. with full slates of games for both junior varsity and varsity squads.
For the Star Valley Lady Braves the team returns a lot of players from last year's 4A third-place team but will still be forging their 2019 identity this weekend. But head coach Blake Peterson is observing a lot of positives

"I'm seeing a lot of good things," he said. "I told the girls that different players at different times are showing us some amazing things but now we just need to be consistent. It's a mental aspect to be focused on what we need to be focused on."
Friday begins for Star Valley with the team taking on the Lyman Eagles who went undefeated last season and claimed the 3A championship. Many of those players are graduated but Peterson has a lot of respect for the program.
"They are well-coached," he said. "Coach Hansen does a good job there and they have a good tradition. I expect them to the scrappy and competitive. It will be a good first test for us."
The junior varsity is expected to begin at 10:30 a.m. with the varsity to follow.
The team will then go up against the Campbell County Camels at 1 p.m., a team they defeated multiple times last season.
Finally Star Valley will face Bear Lake High School at 6 p.m. Their performance on Friday will determine which bracket they will play in on Saturday. More than accolades, Peterson has other things that he would like to see from this weekend's efforts. Things that are already showing up in practice.
"I'm seeing that we are becoming more consistent with our hitting," he said. "I'm seeing some growth on moving our feet to the ball and getting to some that we haven't in the past. We compete for a lot of balls and that's good. The biggest thing is we need to compete with ourselves regardless of the opponent and we should see some good things."
2019 Cokeville Invite
Pool A
Cokeville, Grace, Green River, Alta
Pool B
Campbell County, Bear Lake, Star Valley, Lyman
Pool C
Rich County, Evanston, Mountain View, Preston
Star Valley Friday Schedule
10:30 a.m. JV vs Lyman followed by varsity
1 p.m. JV vs Campbell County followed by varsity
6 p.m. JV vs Bear Lake followed by varsity.
Let us know what you think!
Tagged:
Bear Lake High School
Campbell County Volleyball
Cokeville Tournament Schedule
Lyman High School
Star Valley volleyball