Lady Braves Volleyball hosting Rich County, Preston and Grace this Saturday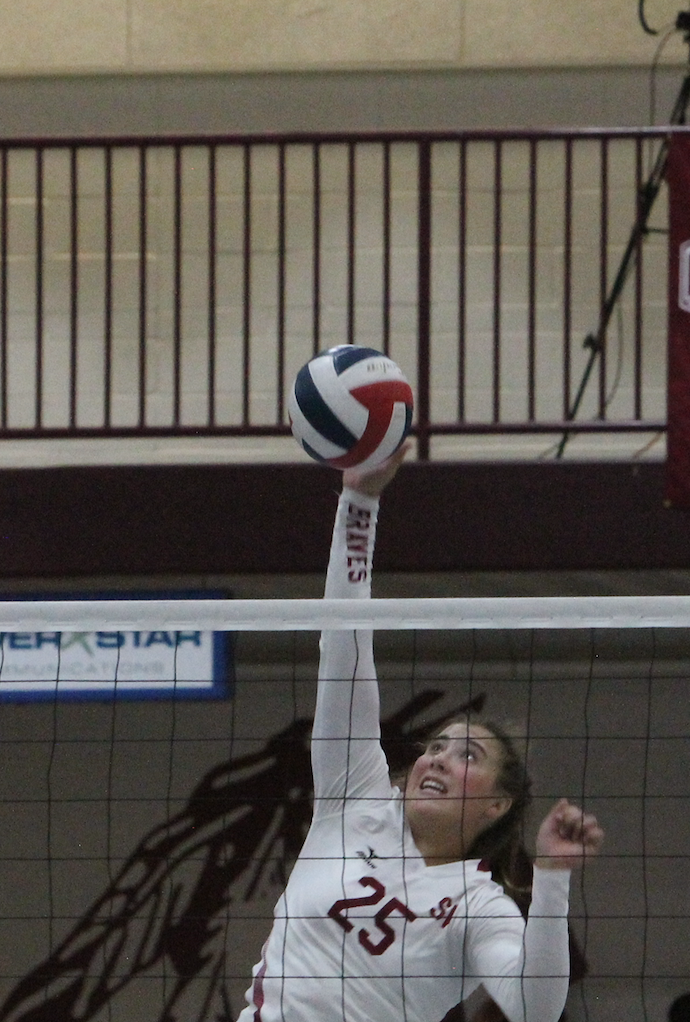 ——————
Fans of Star Valley High School Volleyball should be thrilled that not only will there be a season in 2020, but that there will be home matches to begin the campaign this Saturday morning.
Typically one of the stalwarts of the Cokeville Tournament, Star Valley is now one of the event's locations as organizers between the two schools have expanded the playing surfaces up the road to the other end of LCSD No. 2.
Matches will take place at both Star Valley High School and Star Valley Middle School beginning Saturday morning.
As far as the Lady Braves schedule, they will be facing off against Rich County at 9 a.m., Preston at 12 noon and Grace at 3 p.m.
Needing to replace a set of seniors that were hitters, a setter and a libero, head coach Blake Peterson feels the team may not have the specific answers to those questions but is confident in the players that comprise the pool of potential candidates.
"It's kind a hard to say," he stated on Monday. "We're still doing hitting competitions to get that figured out. Hopefully by mid-week we'll have a better idea of who will be filling those roles. We have five or six who are hitting it well."
Peterson pointed out that the team will rely on its two seniors, Addie Jenkins and McKenna Brog, to get the season underway.
"Our two seniors will be full rotation for us," he said. "Mia Hutchinson and Kamryn Jenkins and McKenna Frazier will be helping us. I don't see any holes I think every position is going to be strength for us."

Looking at the 4A Southwest, the Lady Braves appear to be one of the teams to contend for the top of the league. At least on paper.
"I think everyone will be solid," Peterson said of the district. "I think Evanston and Green River are always good. Jackson is building. I don't want to speak too soon but I feel comfortable with where we're at right now and I"m confident with where we stand but that's the reason we play the games."
As the only indoor sport during a time when scrutiny is high due to the coronavirus, Peterson says some of the protocols are difficult to deal with but ultimately the players are willing to toe the line.
"The biggest thing as a coach is wearing a mask and the girls not understanding me," he said. "They are in different pods too and it hampers what we can do but we're just happy to be playing so we'll do whatever it takes to play."
Ultimately Peterson likes the make up of his squad.
"I've coached a lot of teams and I'm really pleased with these girls," he concluded. "I know that they will play for each other so I'm excited about that."
Tagged:
Addie Jenkins
Cokeville Volleyball Tournament
McKenna Brog
McKenna Frazier
Mia Hutchinson
Star Valley volleyball