Lawton appointed Thayne Municipal Judge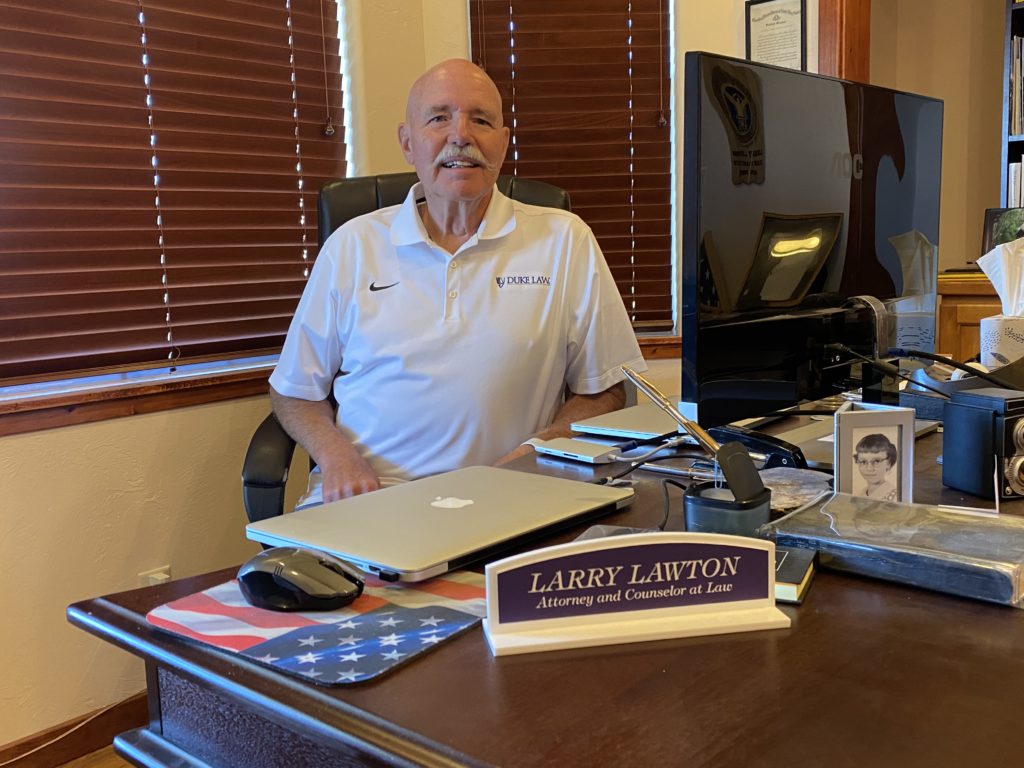 ————-
◆ Legal career includes, California, Wyoming and Asia.
The Town of Thayne has appointed Larry Lawton to serve as the municipal judge.
The appointment covers a legal career that has included private and government assignments over 50 years.
"What a wonderful cap on a career," Lawton said following the appointment. "To be a judge; to have a chance to serve, even in a minor capacity, is an honor to me."
Lawton opened his legal career as a deputy district attorney in Los Angeles, California. "After I had won my fiftieth jury trial, I think I learned what I needed to learn and then engaged in civil practice in Cheyenne for [the next] 13 years," he said looking back at the early years of his career.
When in Wyoming he refined his work. "I gradually worked my way up to defending architects, engineers and brother attorneys who were sued civilly," he said.
Then it was back to California for Lawton where he accepted an appointment as a federal attorney, more commonly referred to as a "Civilian JAG," assigned to environmental litigation.
"My territory was the western third of the United States, so I did a lot of travel — Arizona to Alaska and Idaho to Guam."
Lawton and his wife, Ida Beth, retired to Star Valley, building a new home in 2005.

A short time later he was called to serve The Church of Jesus Christ of Latter-day Saints as an associate legal advisor. The assignment: Asia. He worked with two other attorneys as they covered 26 different countries in offices based out of Hong Kong.
Lawton acknowledges legal work in a small town will not be without challenges.
"I have said before in a small town there are two things that are important: "First, the issues are just as complex as a big city. They require some real judgment and discretion.
"Second, every time you make a decision, you alienate half the people and three-quarters of your friends. That's just the way it is."
Most recently, Lawton served as the Chairman of the Lincoln County Republican Party, a position he resigned once accepting the judicial assignment.
Lawton is settling into the position and reviewing the city codes, noting some "places that may need a little clarification."
With a chuckle, he concluded, "No one asked me to do it, it's just something we ought to do."
Tagged:
Church of Jesus Christ of Latter-day Saints
Larry Lawton
Lincoln County Republican Party
Town of Thayne