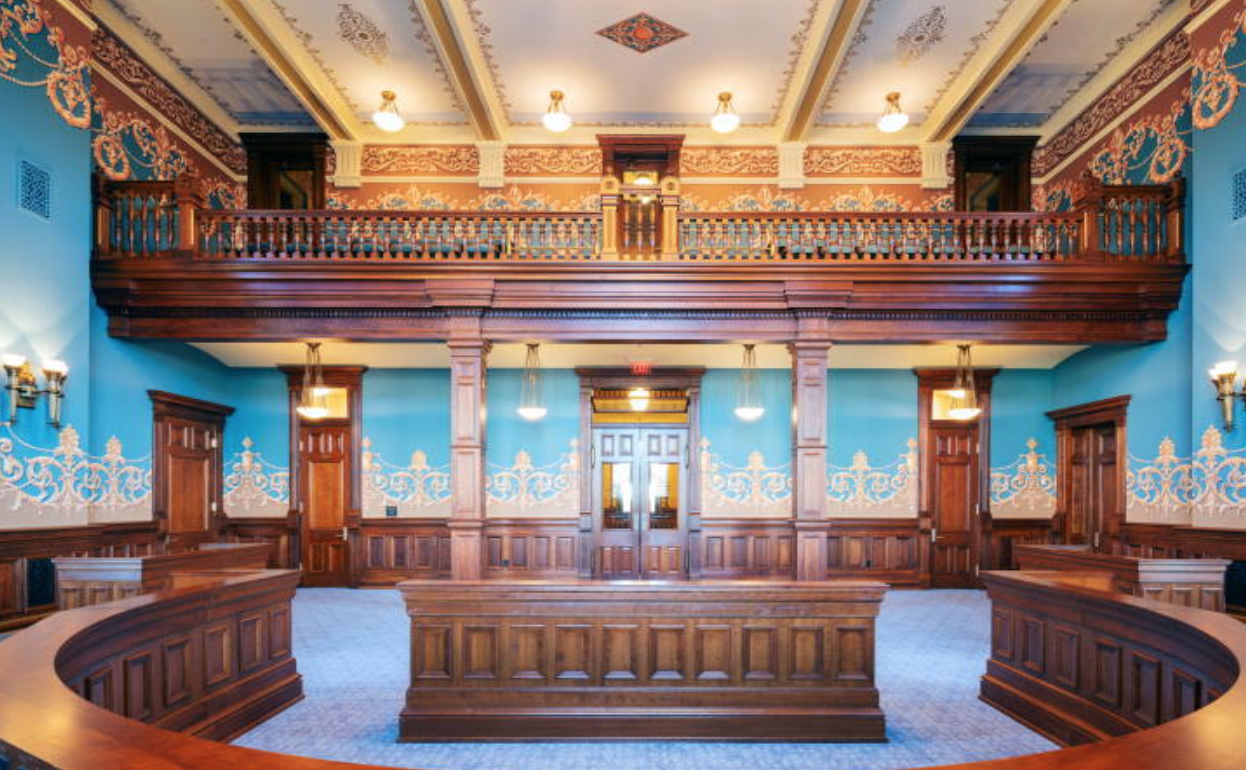 By Maya Shimizu Harris
Casper Star-Tribune
Via- Wyoming News Exchange
CASPER — Newly elected Speaker of the House Albert Sommers and Senate President Ogden Driskill have a lot to manage this session with 30 freshman lawmakers and a Legislature that's become even more split politically.
Though the 67th Legislature is even redder than the previous body, political splits within the Republican Party have only become sharper.
Amid these divides, Sommers and Driskill both emphasized acting with civility and finding common ground during their speeches on the House and Senate floors Tuesday.
Sommers and Driskill met with reporters Friday morning to discuss what lies ahead this session.
Getting the budget sorted is always a big task every time the Legislature convenes at the statehouse.
"That's one of the biggest jobs we have," Sommers said. "As legislators, we're the fiduciary agent for the state of Wyoming."
Wyoming is in a surplus year, thanks to unexpected booms in oil and natural gas prices as well as soaring demand for coal. That's left the state with roughly $913 million in surplus funds, half of which Gov. Mark Gordon has suggested the state spend, the other half of which he's proposed to save.
But surplus years always draw more people and agencies asking for a bigger slice of the pie, so lawmakers will have to consider a lot of amendments to the budget bill.
"It's gonna take quite a bit of time to get through those ideas," Driskill said.
This year, there's also the work of mentoring freshmen lawmakers, and of "[keeping] the body a body," as Sommers put it.
The changes that came about in the midterm elections make the 67th Legislature "probably the most split Legislature for maybe 30 years, on both sides," Driskill said.
And while that diversity can be a positive because it brings in different perspectives and sharper debate, it can also be difficult to manage.
That's a particularly big lift on the House side where — with 29 new members, 27 of which are true freshmen — nearly half of the seats in the House turned over this year.
"We need to just continue to educate those folks, and hopefully, at the end, we're a more cohesive body," Sommers said.
A lot of what Sommers and Driskill said they considered to be an indication of success centered around civility and lawmakers' ability to work well with one another, even when they don't agree on issues.
"On the last day, if I see smiles around the room, and I see people kind of shaking each other's hands that maybe you wouldn't think would be shaking hands, as somebody that's trying to manage the people, that's successful," Sommers said.
Sommers and Driskill struck similar tones in their speeches at the opening of the session on Tuesday, imploring lawmakers to act with civility and work together this session. Their messages come amid legislative decorum that some say has deteriorated, and an election cycle that many have called the ugliest in Wyoming's recent history.
"We must stand firm in our beliefs, but be willing to bend towards each other to solve the challenges facing Wyoming," Sommers said, addressing the new body on the House floor. "We are here to solve problems, and that can only be done by starting conversations, building trust and forming relationships. Building relationships is impossible if we lack civility and foment discord. We will disagree on many issues, but we must maintain decorum and civility to each other and to the public that we represent."
Driskill delivered much the same message to his colleagues on the Senate floor the same day, contextualizing what has happened in Wyoming within the current national political climate.
"Nationally, and even here at home in Wyoming, the political discourse has become dug-in and personal," Driskill said. "I believe there's more common ground that unites us than differences divide us."
A lot of finding that common ground comes from building relationships, Sommers and Driskill have said. Driskill said he does that sometimes by walking around bills, trying to convince other lawmakers to sign onto them and, along the way, getting to know his new colleagues. (It's something that lawmakers aren't obligated to do anymore, because now bills can be sent out to other lawmakers electronically.)
Otherwise he's also been meeting with new lawmakers individually and in groups to try and help them be more effective legislators.
Ultimately, Driskill said, their goal is "to get where everybody feels comfortable to honestly state their opinion and know that someone isn't going to come out after him."
With hundreds of bills to sort through, a budget surplus that has drawn people asking for more funds, a limited amount of time and freshmen lawmakers to get up and running,
Sommers and Driskill have a lot to manage on top of learning their new roles as speaker and president. How do they plan to keep the session on track?
Sommers said he typically prioritizes committee-sponsored legislation first. These bills tend to be heartier than ones that are sponsored by a single lawmaker because they've already been debated and revised before the session.
Second in line are generally bills that come from chairmen. After that, if a bill is numbered earlier, then it's probably going to have a better chance of being heard.
Right now, the Legislature is moving pretty quickly through bills, and prioritizing which ones are heard first isn't as critical of a concern.
But once the budget bill comes onstage in a couple weeks, the number of bills going through the Legislature will slow "from a torrent to a trickle," as Driskill put it. "That's when the real prioritization comes," he said. "That's the tough one, because that's the other body's bills." (Toward the end of the session, the Senate will be reviewing House bills, and vice versa.)
The Legislature finished its first week of work Friday.
Let us know what you think!
Tagged:
Albert Sommers
Ogden Driskill
Wyoming Legislature