Lincoln County Prevention Coalition aims to support county residents
◆ One in two arrests in Lincoln County is for DUI.
Britney Ritter, representing the Lincoln County Prevention Coalition, explained to the community this week in an interview with SVI Media that it is a county organization focused on alcohol, tobacco, prescription drugs, marijuana use and suicide prevention.
The group is a broad-based umbrella group comprising law enforcement, health care, school, and civic groups that come together and meet on a monthly basis to mitigate the damage caused by substance use.
Ritter is the community prevention specialist. She says, "I'm the one that runs the grant and spearheads everything. I apply for the funding stream we use to carry out these initiatives within Lincoln County.
Ritter commented, "On a day-to-day basis, really what I'm working towards is the different strategies that we use to work towards decreasing substance abuse and misuse problems that we have in Lincoln County regarding alcohol, tobacco, prescription drugs, marijuana along with suicide prevention."
The coalition works on different things such as policy development, ordinance development, and training. It offers different strategies to help businesses and workplaces. It does work in schools, presents educational opportunities through media in the four areas it targets.

Currently, the coalition is focusing on mental health awareness and the reduction of suicide. Ritter commented, "Last year, we saw a decrease in the number of suicides compared to the 2019 statistics in Lincoln County, which is a good thing by all means. Besides that mental health awareness campaign, we will hold a Mental Health First Aid course coming up in April, which is a free course to the public."
Anyone interested can register at http://lincolncountyprevention.com/
Lincoln County Prevention Coalition continues to target adult overconsumption and underage drinking. In addition, it is currently focusing efforts towards the Wyoming Quit tobacco program and the My Life, My Quit specific for individuals needing help in tobacco cessation efforts.
Ritter explained about the partners involved in the coalition work, "It is essential that we have that partnership and those relations with those other entities because nobody can do it alone. And it's really an umbrella approach, having as many partners as we can to reduce the problems that we have in Lincoln County. I work on the educational side, and then we have the other sectors that do more of the treatment."
The prevention coalition works to educate people about mental health, explaining that there is a difference between someone who is feeling down for a few days and a loved one or family member who has more chronic issues: "obviously a lack of interest or disinterested things that they normally take part in, and that can be hobbies or that can be religious affiliation. It can be work or school, just not really having a drive to do what they normally do. Also, people may experience depressive type behavior, anger, aggression, irritability, and withdrawal, said Ritter.
Another serious issue, according to Ritter, is "seeing our middle-aged men really suffer when it comes to financial stability, and having that security taken away from them. And that's why we have such high rates among our middle-aged men with the suicide completion."
While there is a tendency for many who live in small communities to believe the problem lies elsewhere, Ritter explained that Lincoln County has the "third highest rate of meth involvement of all arrests." In a preventative needs assessment recently claims that 50% of students polled were so depressed within the last 30 days that nothing could cheer them up.
One in two arrests in Lincoln County was for DUI. Ritter commented, "Having your head in the sand does nobody any favors. If people are interested in joining our efforts, we do meet once a month every fourth Monday at the Lincoln County Sheriff's Office and we're always welcome to having increased partnerships, new ideas, and collaboration. The Lincoln County Prevention Coalition is open to the public, and we'd love to have new faces come and join our effort."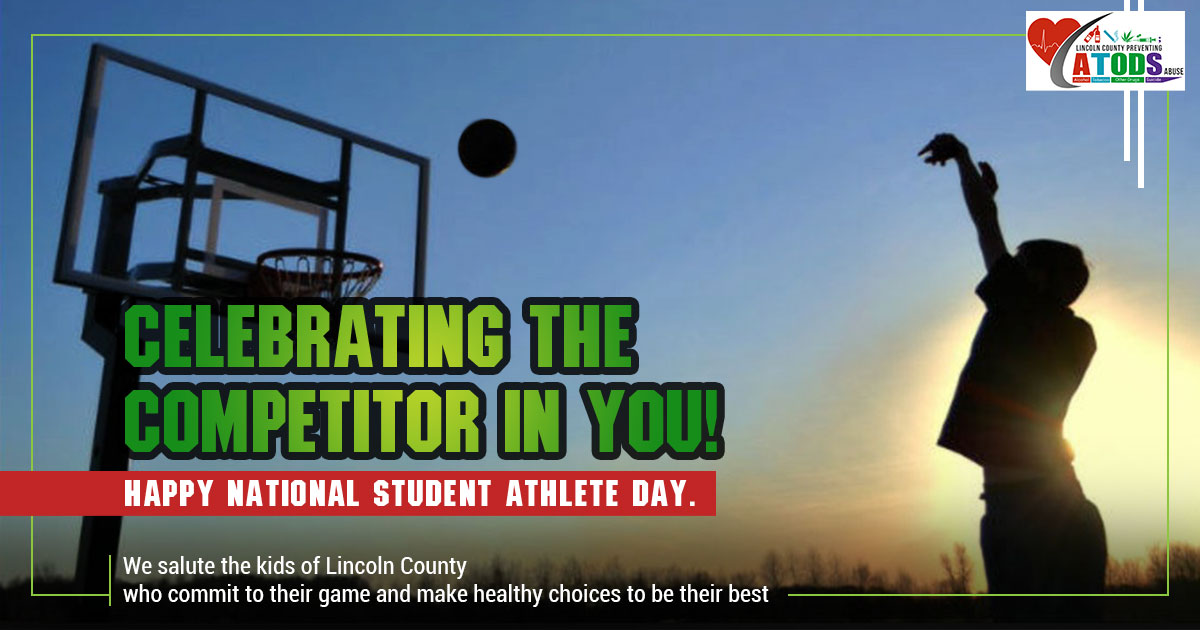 Let us know what you think!
Tagged:
Lincoln County Prevention Coalition