Logging Returns to Greys River Summer of 2021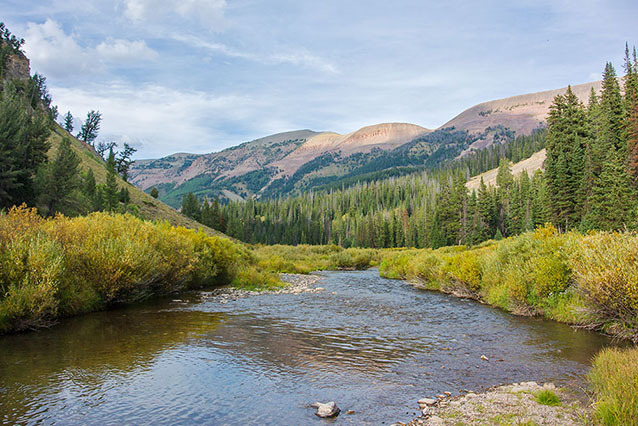 ◆ Additional improvements planned to Greys River Road.
After finalizing a timber sale through the Greys River Collaborative last year the U.S. Forest Service is hoping to see logging in the Tri-Basin area this summer.
"We were able to work through our process and get a timber sale out of the area," said Justin Laycock, District Ranger for the Greys River District, during an interview with Dan Dockstader that aired on SVI Radio. "Now we're waiting on the loggers, the purchaser, to come and cut down those trees and haul them off the mountain."
Laycock said he anticipates the project to begin this year, but acknowledged the logging could "go into the out years."
"There is a lot of snow still. Logs will be coming off the mountain there in the month of August," stated Laycock.
With the logging comes improvements to the Greys River Road system. According to Laycock improvements have already been made for not only the log trucks but also recreational vehicles, including access to the trailhead that leads to Wyoming Peak.

Through funding from the Great American Outdoors Act, passed in 2020, Laycock said he expects additional road improvements will be made this summer.
"To start out we're going to be doing some improvements to the Greys River Road starting out of Alpine. This year we anticipate resurfacing the road for the first 15 miles. Get a new 3 inch lift of road base." Layock also mentioned he hopes to continue to compete for the funds offered through the Great American Outdoors Act, with plans to resurface the entire 35 miles of Greys River Road from Alpine to Forest Park.
Tagged:
Great American Main Street Award
Greys River Collaborative
Greys River District
Tri-Basin