Man tased after clocking 112 mph, charged with possession of meth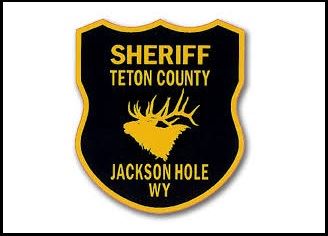 JACKSON (WNE) — A 47-year-old man from Irwin, Idaho, was arrested Saturday after Teton County sheriff's deputies used a Taser to de-escalate an incident, said John Faicco, detective sergeant for the Teton County Sheriff's Office.
Deputies clocked Jeremy Clay driving a gray sedan traveling south toward Hoback at a speed of 112 mph. Clay was passing other vehicles in the center median.
Two deputies spotted a car that matched the description of the speeding vehicle  heading north back toward Jackson, driving along a side road. Clay was not speeding at this time.
The deputies followed the vehicle, and the driver stopped. Deputies approached the driver and could smell alcohol from an open window. The driver refused and rolled up his windows.
Deputies placed a spiked strip in front of the sedan and  asked him several times to exit the car.
The man would not exit the car and deputies worked to remove him themselves. They observed that the man had a knife within his reach in the vehicle, Faicco said. Given that the man had been driving at such a high rate of speed and was in possession of a weapon, deputies shot the man with a Taser stun gun while the car door was open to avoid further escalation at the scene, according to the sheriff's office.
Clay was removed from the vehicle, handcuffed and read his rights. He was in possession of 1.9 grams of methamphetamine and three schedule IV pills, a category of drug that can include Xanax or Valium, according to authorities.
Clay was arrested and charged with possession of drugs and drug paraphernalia, reckless driving, fleeing a scene, interfering with law enforcement, speeding and passing in a no-passing zone — all misdemeanors. He remains in custody in Jackson.
Let us know what you think!
Tagged:
Jeremy Clay
Teton County Sheriff's Office