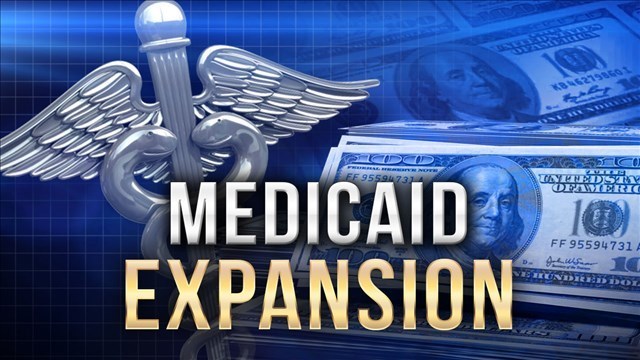 By Jasmine Hall
Wyoming Tribune Eagle
Via- Wyoming News Exchange
CHEYENNE — One-hundred and ninety-six bills passed out of the Wyoming Legislature during the general session, but that doesn't mean nothing was left on the table.
Lawmakers recognized there were missed opportunities, while still applauding steps toward saving hundreds of millions of dollars, providing property tax relief, improving maternal health care access or securing elections.They had 500 pieces of legislation to process in a two-month period filled with chamber deadlines, and every bill couldn't receive the attention required to move forward.
However, there was one bill that legislators on both sides of the aisle emphasized they were disappointed was left to die.
House Bill 80 would have expanded Medicaid in Wyoming, providing coverage to an anticipated 19,000 new enrollees by the end of the first biennium.The legislation was developed and sponsored by the Joint Revenue Interim Committee, as well as passed out of the House Revenue Committee in the first two weeks of the session.
Six of the nine committee members recommended it pass and be placed on general file, but the chamber was never given the chance to debate its perceived merits or downfalls. House Majority Floor Leader Chip Neiman, R-Hulett, said he wouldn't let it onto the floor before the first Committee of the Whole deadline out of concern for the state.
House Revenue Committee Chairman Steve Harshman, R-Casper, has been voting against expanding Medicaid for nearly a decade, but he became an advocate for the bill this year. He told the Wyoming Tribune Eagle it was one of the most significant losses during the session.
"When we look at experiences around the United States, and when we look at our neighboring sister states, it's getting more and more obvious that's part of the solution to provide health care and health insurance to people in Wyoming," he said. "There's no doubt."
He said legislators need to understand it is health insurance for the poor, and that health care providers, business owners and residents want it. Harshman also pushed back against the belief that the federal government can't be trusted.
"We just asked the federal government to come help save our cattle stranded in a blizzard," he said. "We're part of the United States and part of the federal government."
Despite the bill not making it through the legislative process, the central Wyoming representative has hope it will come back next session for consideration.
Rep. Karlee Provenza, D-Laramie, was another lawmaker hoping to vote in favor of HB 80 in the House, and she said it was the biggest issue not addressed.
She noted there are more residents who are going to lose their Medicaid benefits in the next few months because of the change in federal designation for the COVID-19 emergency, and they won't qualify.
The House Minority Whip said there will be even more uninsured people in Wyoming who can't afford health insurance any other way and won't have affordable access to services. They will continue to have health issues that cost the state millions in uncompensated care, however, meaning all residents will have to pay for it in some capacity.
"And people will die.That is certain," she told the WTE. "We've been beating the drum for a long time, but every year it just gets worse and worse. There's more people impacted by it."
While the House nearly got the chance to vote on the bill, the Senate was in no way close.
Sen. Stephan Pappas, R-Cheyenne, said it was a missed opportunity in a productive session, but that's what always ends up happening every year he has been in the Legislature. He has always been a supporter of expanding Medicaid, and he doesn't share the same fears as some of his Republican colleagues about taking federal dollars.
He said leaving the money on the table will not reduce the deficit, as many of them believe, because it gets spent by other states.
Pappas was backed by a fellow Republican on his side of the Wyoming Capitol. Sen. Cale Case, R-Lander, attempted to bring an amendment to the supplemental budget bill after HB 80 gained no traction in the House and expressed his disappointment.
He said Wyoming is losing the ability to have a healthier and more vibrant population, as well as the chance to keep rural hospitals from losing millions of dollars.
"It affects so many people; it's so far reaching," added Sen. Mike Gierau, D-Jackson, who said it was the top missed opportunity. "Even the most anti-government people will tell you that, in some form or fashion, health care for the citizenry isn't something that the government should be too far away from."
Expanding the federal program was on the minds of many who left their desks at the end of the session on March 3, but it wasn't the only legislation or issue weighing on lawmakers.
Some were frustrated with a lack of focus on Wyoming solutions, time that escaped the House chamber or failing to find multiple ways to provide immediate tax relief for residents. Even those who focused on the significance of Medicaid expansion failing pointed out a need for sustainable transportation funding, investments in capital construction or placing more funding in the Wyoming Outdoor Trust Fund.
Sen. Brian Boner, R-Douglas, said he was disappointed that a bill addressing severance taxes for oil and gas companies was voted down in the House Appropriations Committee. He said it was a direct response to President Joe Biden's administration increasing the royalty rate on federal lands for oil and gas development.
"The proposal was to make a proportional reduction to what they pay on severance taxes in a way that would be net-neutral to state and local government," he told the WTE. "I look forward to bringing that back next year."
Another missed opportunity was creating a film incentive program in the state, according to House Majority Whip Cyrus Western, R-Big Horn. He said it died on general file due to an extensive amount of debate taking up time in the weeks preceding the deadline.
It was a program he believed would have been impactful, as shows such as "Yellowstone" and "Joe Pickett" aren't being filmed in the state.
"That series is filmed in Alberta. And while Alberta is certainly a beautiful place, great mountains, it's set in Wyoming," Western said of the series based on C.J. Box's Pickett character. "And so, those are a couple of pretty glaring examples where we want that money to be invested here in our community."
Although the session has come to an end, lawmakers are still preparing for work throughout the interim. Any missed opportunities or legislation they felt needed deeper dives will spend months under the microscope in interim committees or can be developed privately by stakeholders and individual sponsors.
The Legislature's Management Council will meet March 23 to assign interim topics, and the first round of committee meetings begins in April. This will spur a year-long effort to get organized before the 2024 budget session next February.
Let us know what you think!
Tagged:
House Bill 80
Medicaid Expansion in Wyoming
Wyoming Legislature