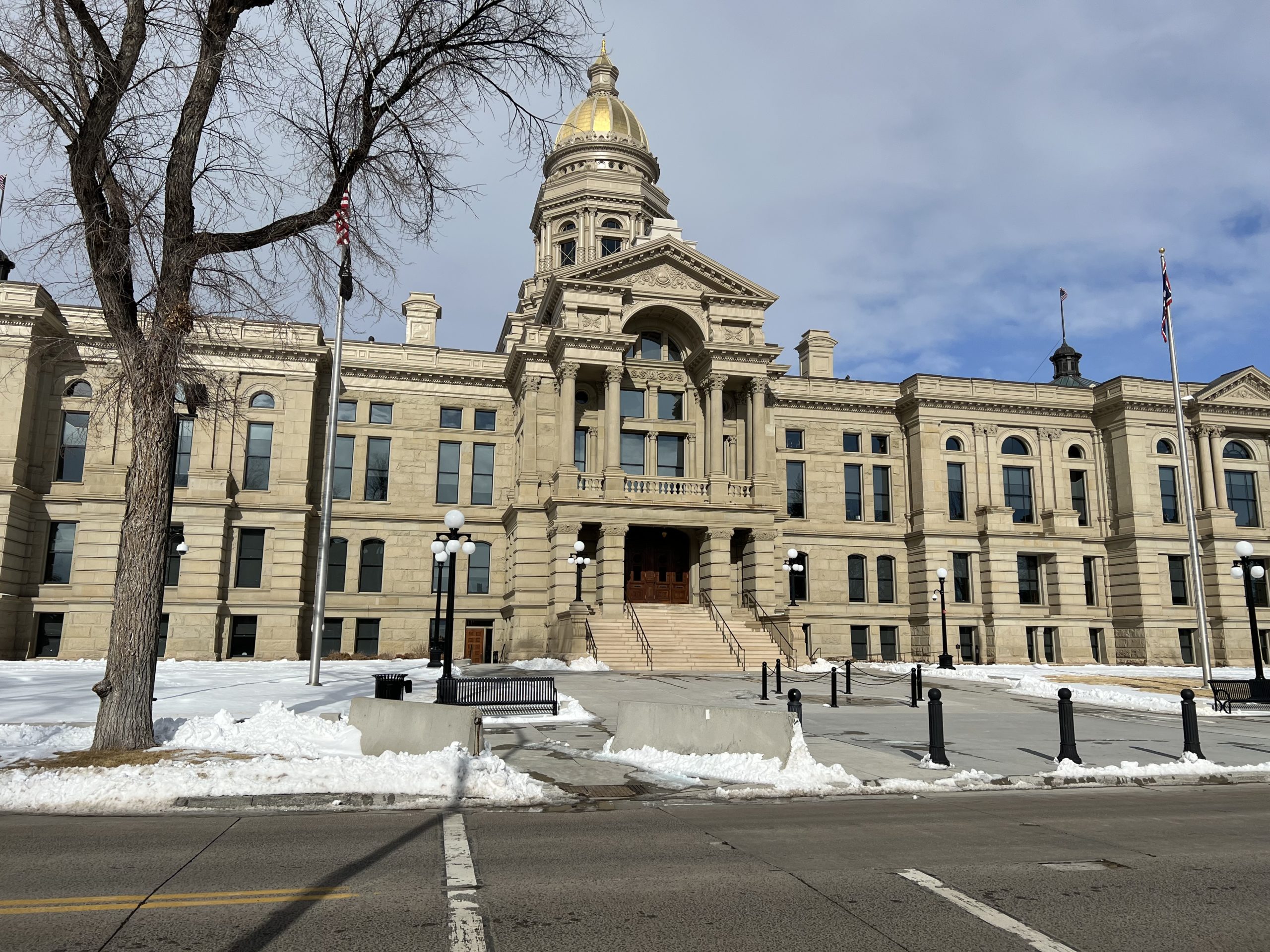 By Jasmine Hall
Wyoming Tribune Eagle
Via- Wyoming News Exchange
CHEYENNE — A bill extending Medicaid postpartum coverage up to a year for mothers was among the last bills passed out of the Wyoming Legislature on third reading.
Wednesday was the deadline for the House and Senate to consider bills on third reading and marked the start of winding down of the 67th Wyoming Legislature's general session.
There will still be opportunities for Joint Conference Committees and concurrence votes to take place before Friday, but no final readings are permitted.
Lawmakers have sat at their desks for 35 days, working through legislation to pass on to Gov. Mark Gordon for his signature. They filed 471 bills and 26 joint resolutions combined, debated countless amendments and found compromise in each chamber.
These efforts were not finished Wednesday, as the Senate was left with seven bills for third reading, and the House had 18 to consider.
State senators passed five bills on their consent list quickly and without debate, including House Bill 4.
The postpartum Medicaid bill faced an upward battle in the House to be heard before the first committee of the whole deadline and was one of the last bills considered in the Senate Labor, Health and Social Services Committee.
Senate Majority Floor Leader Larry Hicks, R-Baggs, also made multiple attempts to kill the bill through the rules.
HB 4 extends Medicaid postpartum coverage for mothers from two months to a year and appropriates $3.8 million in state and federal funds to the Wyoming Department of Health for temporary medical assistance until 2024.The department will be responsible for funding the program in its next biennial budget request, but there is a sunset date of 2027.
Lawmakers will have to push back the sunset date or remove it altogether in one of the next four sessions to keep the program going, but advocates are excited about the success of this session.
It narrowly cleared the Senate in a 16-14-1 vote.
"Today is a victory for keeping moms and their babies healthy in Wyoming," Healthy Wyoming Director Ana Marchese said in a prepared statement. "Wyoming legislators have listened to the overwhelming support of the constituents and passed this important bill. We're very thankful for all those who supported and helped."
Other bills that were not on the consent list in the Senate that passed were a revisor's bill to correct statutory references and amend inadvertent errors, as well as the "Life is Human Right Act."
Five senators voted against the bill, and 25 were in favor of the complex abortion prohibition bill that provides findings and attempts to create a legal standing for the Legislature.
The House had nearly triple the number of bills to approve on third reading, and there were those that failed to make it past the final threshold.
Senate File 72, which died after a 32-28-2 vote, would have prohibited employees from forcing microchip implantations into employees' bodies. It also included requirements for employers who implanted chips into their workers with consent, such as paying for all the costs associated with the procedure and disclosing how the data is maintained.
"Any employee who does choose to do this, and if they want to do it, great, but that they understand the ramifications," said Rep. Ken Pendergraft, R-Sheridan, on an amendment addressing employees who consent. "They understand the information that's there that's being tracked, and a full disclosure is important."
Another bill that died was Senate File 181, which would have added to the drug-induced homicide offense in Wyoming statute. Any person would be guilty except in certain cases if they were "unlawfully delivering fentanyl, heroin or methamphetamine to another person and that person dies as a result of the injection, inhalation, ingestion or administration by any other means of any amount of the fentanyl, heroin or methamphetamine."
The legislation was voted down 38-23-1.
State representatives passed 14 other bills on third reading, spanning a variety of topics, including civil rights, chemical abortions, election security and prescription drug transparency.
Senate File 167 made it through the House in 53-8-1 vote. The legislation allows petitioners or any other party to appear at a protection order hearing remotely in cases of domestic violence, as long as the court is equipped with appropriate audio or video technology.
Some of the bills don't require concurrence or a Joint Conference Committee and will head straight to the governor's desk for approval in the coming days. Others may lead lawmakers to question whether the amendments added in the crossover chamber are worth fighting.
No matter the decision, it must all be finalized before the last day of the general session on Friday.
Let us know what you think!
Tagged:
67th Wyoming Legislature
Healthy Wyoming Director Ana Marchese
Wyoming Medicaid postpartum coverage