More details released in Thayne home fire
A few more details have been released after fire destroyed a home in Thayne.
The Thayne Volunteer Fire Departments was paged out just after 2:00 am on Thursday. The fire started from ashes in a trash can outside the garage.
Chief Toby Merritt with the Thayne Volunteer Fire Department told SVI News the garage was fully engulfed in fire when firefighters arrived. Originally 12 fireman were on scene. Firefighters had to shuttle water from Thayne to the site and couldn't keep up so Afton's department was then paged to assist with a tanker and few more fighters.
Merritt said they had the fire under control somewhere around 5:00 a.m. Mop-up work continued past sunrise.
The home, located on Duffin Circle in a sub-division south of Thayne, belonged to Lance & Cecilie Crook. The family was able to get to safety and no injuries occurred.
Currently the Crook family has housing arrangements taken care of and along with their immediate needs.
Photos provided by Lincoln County Emergency Management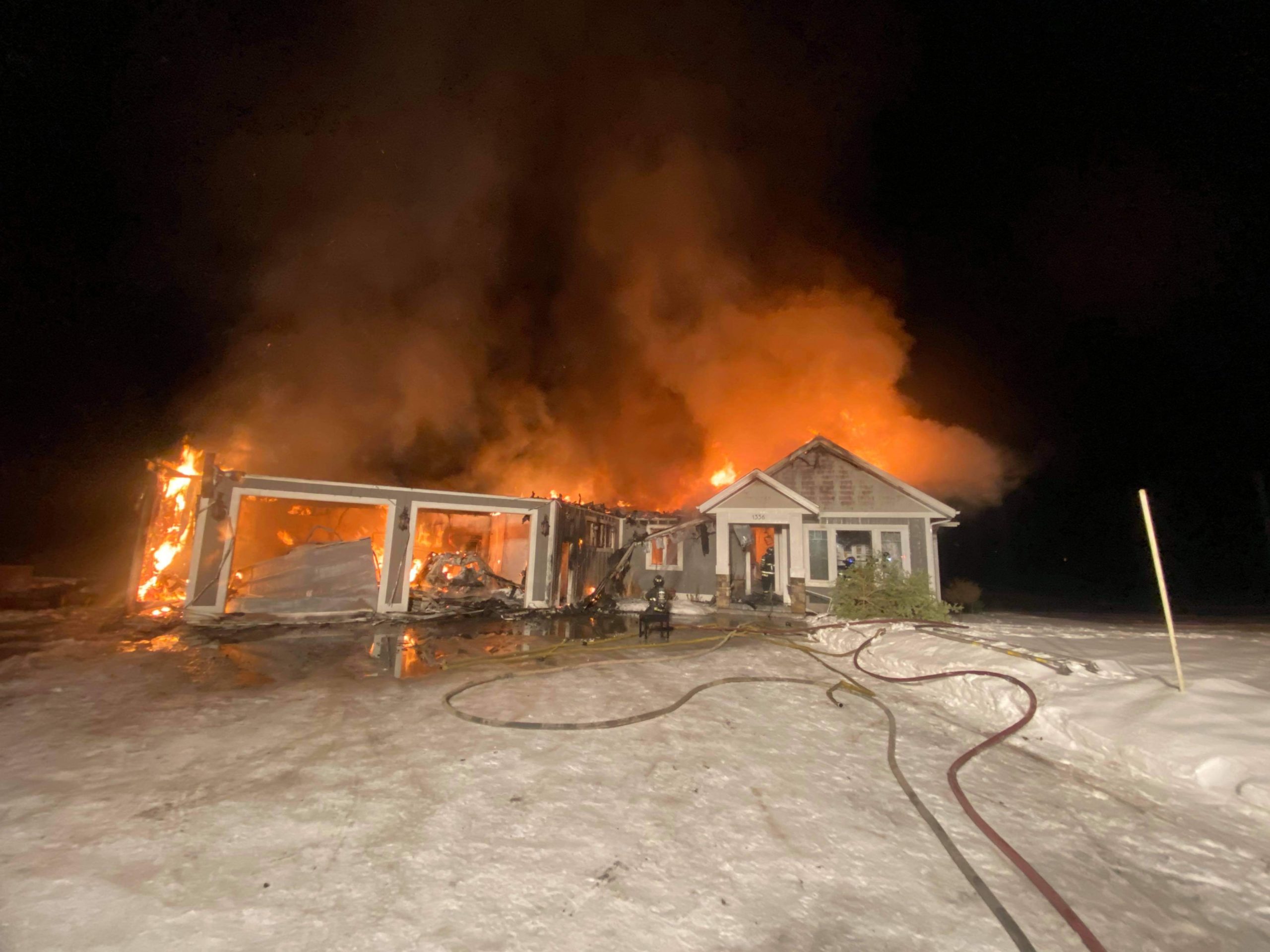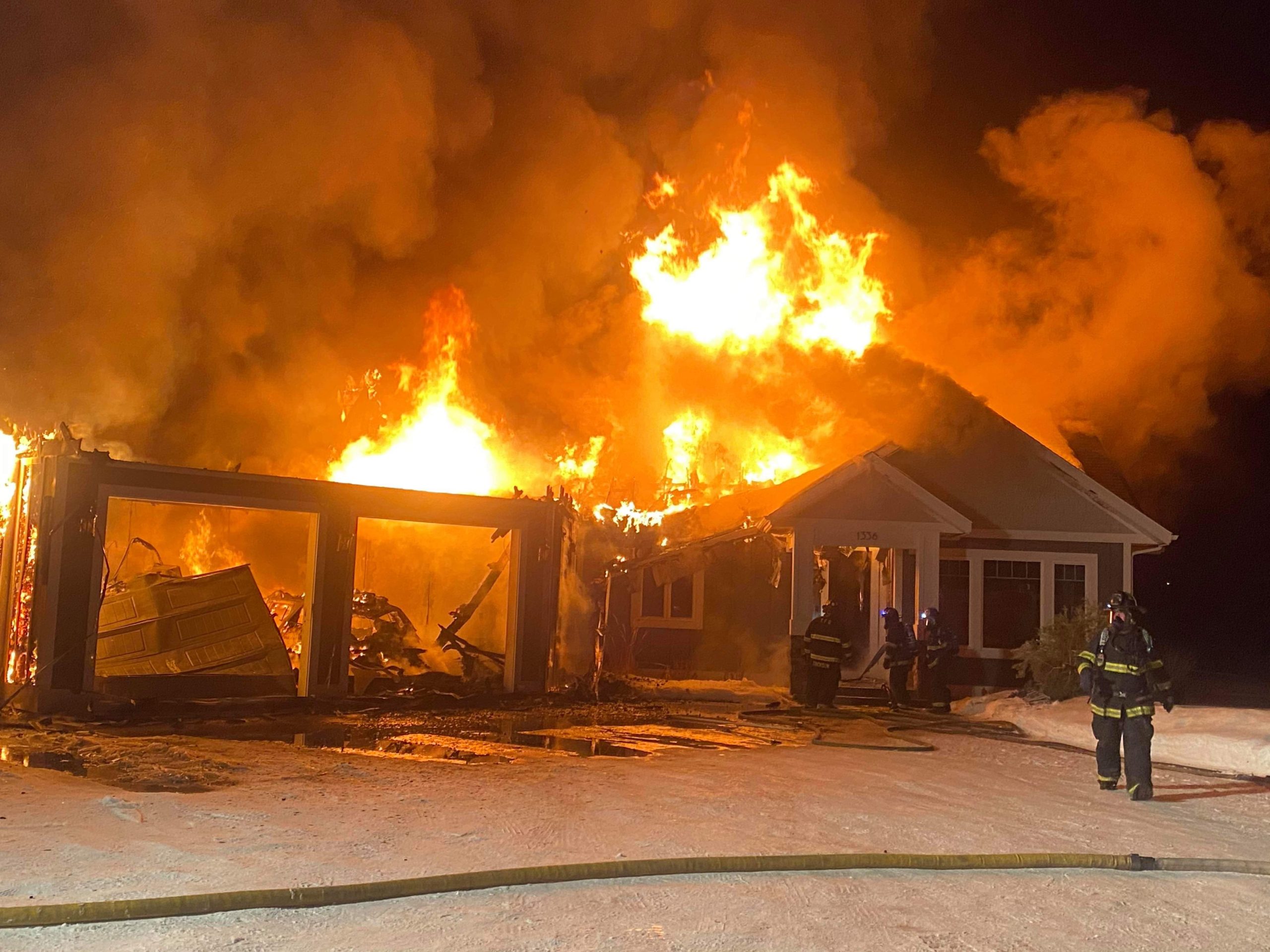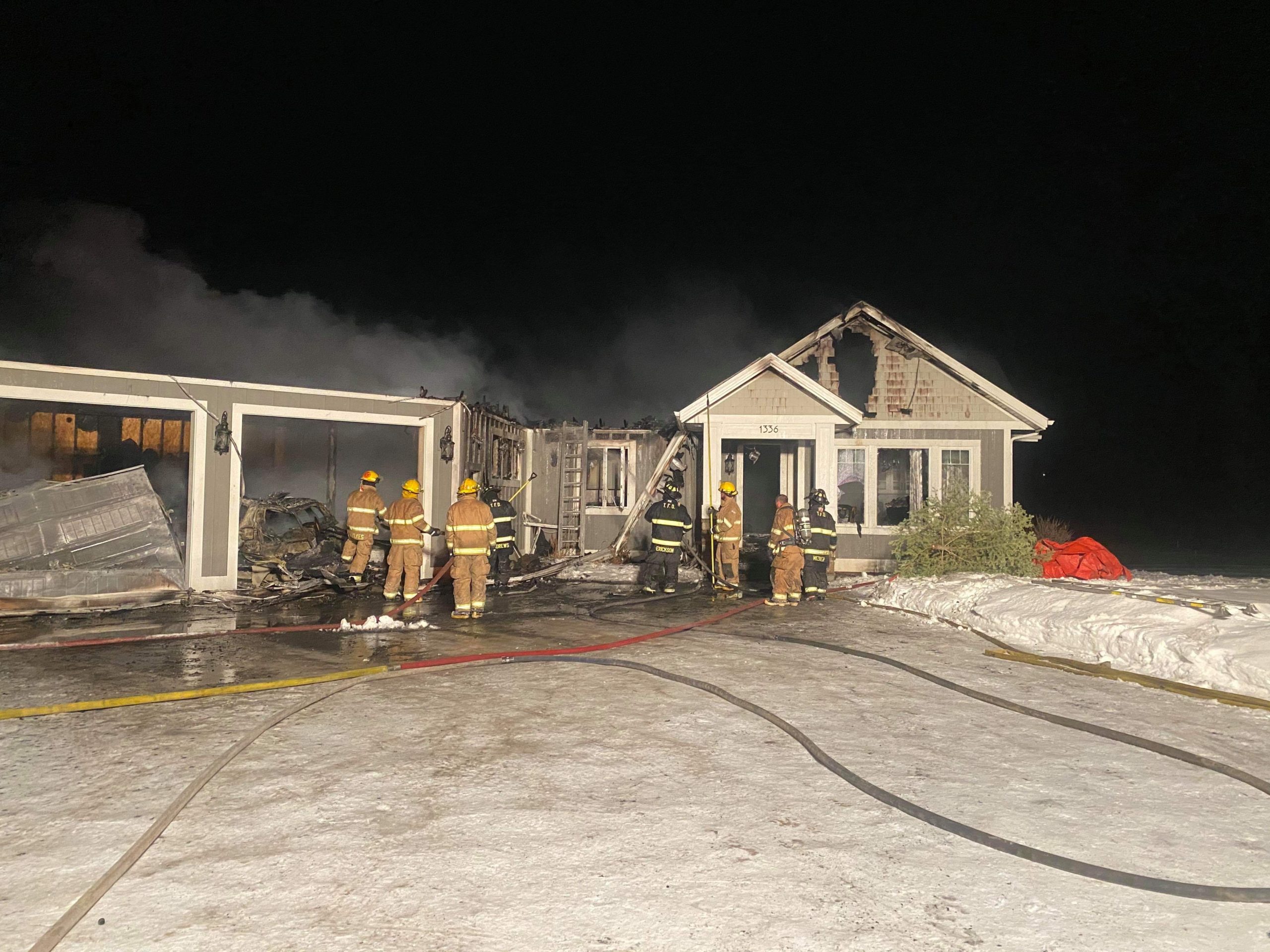 Let us know what you think!