Mounted Shooting Competition returns to Star Valley this weekend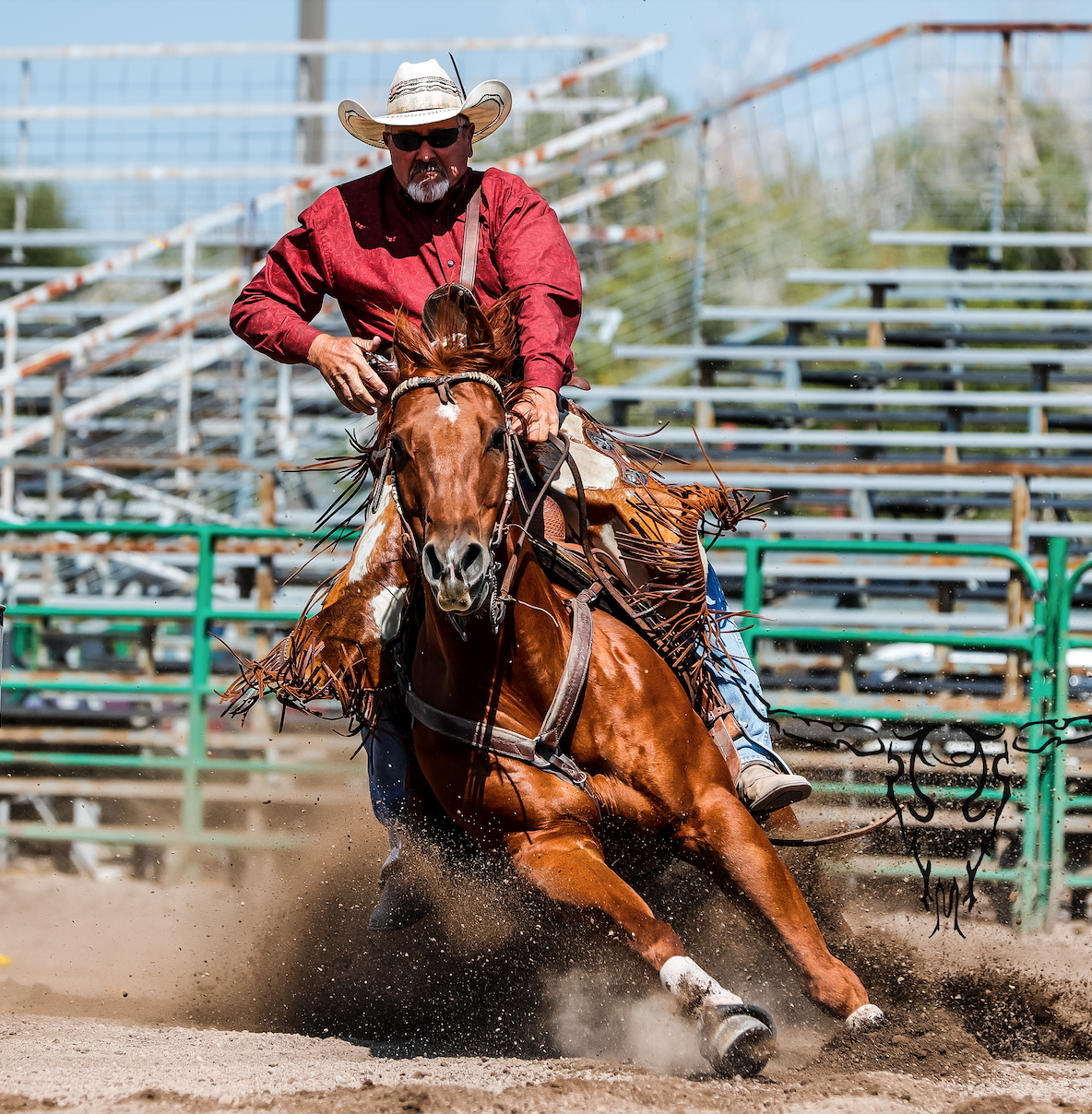 ◆ Event is free to the public Friday and Saturday at the LC Fairgrounds.
The Wyoming Desperados Mounted Shooting Club's annual Star Valley Shootout is this weekend at the Lincoln County Fairgrounds. Competition is scheduled for Friday and Saturday with a public meet and greet on Thursday evening.
Lisa Grimsley, secretary of the shooting club, explained that the event includes five stages. In the first stage, horseback riders weave through a course while shooting blanks at balloon targets. "Our riders all shoot a .45 caliber, single action revolver.
Which means they have to pull the hammer back every single time they aim and shoot at a target."
According to Grimsley, later courses include rifle and shotgun competitions, where the riders drop the reins on the horse and run in a straight line while shooting their targets.

"It's pretty high adrenaline and a lot of fun for the audience to watch," said Grimsley. "There's nothing that we like more than sharing our sport with others and the communities that host us."
"It is spectator friendly," Grimsley mentioned, ensuring that the event is safe to attend, stating that the competitors are simply shooting certified loads of black powder, not bullets. "It's just the heat and the gas that breaks the balloon."
There is no admission fee to attend and watch the event. Competition begins at 11:00 a.m. on Friday, September 27 and again at 9:00 a.m. on Saturday the 28. The Wyoming Desperados Mounted Shooters are encouraging those who attend to bring food donations as their entry fee. Those donations will be given to local food banks. Collection boxes will be located in the grandstands.
In addition to the two days of competition a public meet-and-greet will be held Thursday evening, giving locals the chance to meet the competitors and learn more about the sport. The meet-and-greet will take place at 7:00 p.m. on Thursday, September 26, in front of the horse barns on the fairgrounds.
For those competing in the Star Valley Shootout, it's much more than just a good time and family friendly event. There is a lot on the line, including points and prize money.
"We are hosting a double world point qualifying event," Grimsley said "Our riders will get double the points so that they can qualify for the world finals which will be held in October in Amarillo, Texas."
The Wyoming Desperados Shooting Club is one of three horseback shooting clubs in Wyoming and is part of the Cowboy Mounted Shooting Association (CMSA). More on the CMSA and the sport of mounted shooting can be found at CMSAevents.com.
Let us know what you think!