Nourishing kids throughout the school day is her greatest joy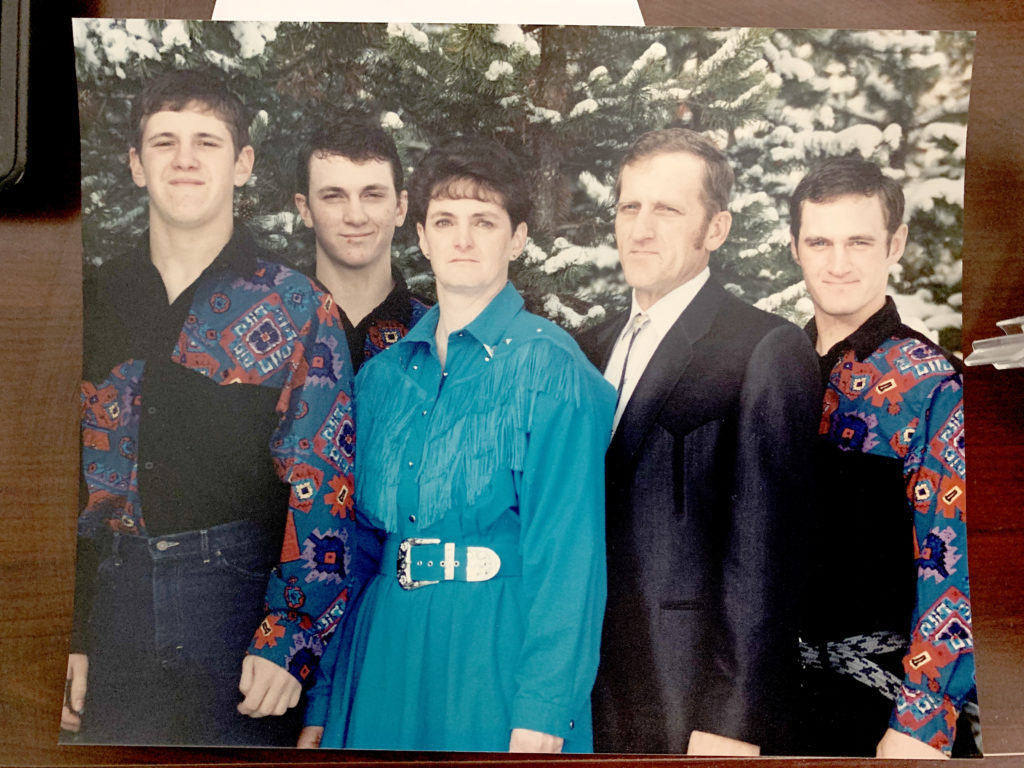 ◆ Jeri Luthi is retiring after 35 years in food service with LCSD No. 2.
For 35 years, Jeri Luthi has been serving the students of Lincoln County School District No. 2. Initially, she worked with the kitchen and custodial staff at Thayne Elementary School, but her last 18 years have been spent as the Kitchen Manager at Etna Elementary. She has elected to retire at the end of this school year, leaving a legacy of excellence in her craft and taking with her an immense love for those she has served.
Born in Tacoma, Washington to Clealon and Elaine Hyde, Jeri and her three sisters were raised here in Auburn.
"I spent a lot of my youth swimming and teaching swimming lessons," said Jeri. "My grandparents owned the sulfur springs and I contributed on the ranch. I enjoyed camping with family."
Jeri is married to Kirby Luthi and they have three sons, McKell, Kaydell and Kenny. They have enjoyed their 10 grandchildren and one late granddaughter.
Early in her career, she worked summers at the Aline 4-H Camp. Her co-workers were great examples to her, and she still considers one to be a very close friend.  Her boss at that time recommended that she apply to substitute in the school district kitchens. She applied and she has been with the district food service staff ever since.
Food service is in Jeri's blood. "I had heard great things about working for the school. My grandma, Ruth Hyde, worked in the kitchen at Afton Elementary and was a great example to me. I wanted to be like her, so it led me to work for LCSD No. 2 and I'm grateful it did. I have had a good journey. It has been the best experience I've had. I have rubbed shoulders with many great people – especially the kids."
"From the minute the kids come through the door for breakfast or lunch, the smiles on their faces and the thanks they give me make me feel like I have helped their day," said Jeri. "I enjoy the kids. They are so special. I love them all."
Jeri plans to enjoy her family more in the future, and just do the things she enjoys – like more cooking. She hopes to continue associating with the students she has served and that she loves so much.
"That's what it's all about," said Jeri. "There is a great group in Etna. I will miss them very much. I want them all to know how much I appreciate them."
Let us know what you think!
Tagged:
Etna Elementary
Jeri Luthi
LCSD No. 2 Spotlight
Thayne Elementary School