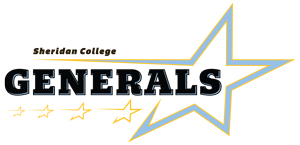 By Kristen Czaban
The Sheridan Press
Via- Wyoming News Exchange
SHERIDAN — While dozens of residents from across Sheridan, Campbell and Johnson counties asked board members of the Northern Wyoming Community College District to reconsider the decision to cut athletics from the district, the board approved the cut — among others — unanimously Wednesday night as part of the district's fiscal year 2021 budget.
While nearly all those who stood before the board emphasized the importance of athletics to both Sheridan College and Gillette College, the board members noted that looming fiscal challenges would not allow for such programs to be saved.
Trustee Norleen Healy, who has worked with the college in various capacities for 40 years and has served on the board for 10 years, remarked that this vote is the most difficult she has had to make.
"But now, when hard, hard choices have to be made, I have to choose academics and education over all else," Healy said. "We are a college and that's what we have to do."

Members of the Wyoming Legislature who attended the meeting and spoke during the public hearing pointed to the budget crisis in which the state finds itself. Rep. Mark Kinner, R-Sheridan, said the state faces a $1.5 billion deficit, a figure echoed by Sen. Dave Kinskey, R-Sheridan, who encouraged the board to focus on the programs that will truly help the state diversify its economy — such as technical programs, nursing and others.
"You're not doing what you want to do," Kinskey said. "But you're doing what you have to do."
The decision also came despite a proposal from the Gillette College Foundation to cover the cost of athletic programs at Gillette College for the 2020-2021 school year and allowing for additional time to find a long-term solution to the fiscal dilemma.
No such proposal was presented from the Sheridan College Foundation during Wednesday's meeting, though community members from Sheridan who spoke Wednesday night expressed hope that the community would step up to support the programs. Board members, though, said they couldn't support a proposal that did not fund programs across the district.
"I cannot support a solution that is only partial for a district, and a solution that is not sustainable," Trustee Debra Wendtland said.
Beyond the athletics department, NWCCD board members also approved cuts in the budget that discontinue the Gillette College Energy City Voices; disband the campus police department; eliminate the culinary arts and hospitality management academic programs; eliminate open administrative positions; and reduce travel expenses and sell motor pool vehicles. Cuts total approximately $4 million.
Tagged:
Gillette College
NWCCD Board
Sheridan College