Bruce H Clark, 74, of Hyde Park, Utah, was called to return to his heavenly home on February 6, 2023.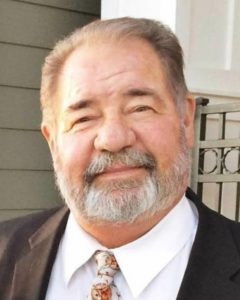 Bruce was born October 17, 1948 in Afton, Wyoming to Lyle Evan and Lenore Hoopes Clark.  Bruce was raised in Afton and Bedford, Wyoming and attended Star Valley High School, graduating with the class of 1967.
After High School, Bruce served a two-year full time mission for the Church of Jesus Christ of Latter-day Saints in the Northern Indian Mission in North and South Dakota.
He attended Utah State University, where he graduated with a teaching degree.  Bruce spent time working as a lineman for Raft River Electric and a woodworking teacher at Roosevelt Junior High School, before finishing his career at Logan City Light and Power where he worked for many years before retiring.
Bruce was sealed to his sweetheart Terrie McBeth on December 20, 1972 in the Provo, Utah Temple. At the time of his passing, Bruce and Terrie were celebrating their 50th wedding anniversary together.
Bruce and Terrie made their home in Cache Valley, UT eventually settling in Hyde Park. There, they raised four children, of whom they were immensely proud and loved greatly.
Bruce's greatest joy in life was watching his children and grandchildren excel at the things they loved.  He was a faithful fan to many sporting events, performances, recitals, and award ceremonies, and was often the proudest person in the room for milestone celebrations. Bruce's joy in his family was able to shine through in all he did.
Bruce was a faithful member of the Church of Jesus Christ of Latter-day Saints his whole life, and served faithfully in many callings.
Bruce was a devoted husband and loving, wise father. He led by example and was a man of integrity and faith.
Bruce had many hobbies and interests his whole life including, camping, hunting, fishing, horseback riding, playing and watching sports, woodworking, and rock collecting among many others. He even spent time as a young adult as a river rafting guide on the Grand Canyon.
Bruce is survived by his wife, Terrie Clark, his children; Riley McBeth Clark (Maria) of Eagle Mountain, UT, Ken Terry Clark (Suzie) of Smithfield, UT, Matthew L Clark (Sherry) of West Jordan, UT, and Jacalyn Clark (Jason) of Southport, Connecticut. He is also survived by three brothers and two sisters; Elaine Sullivan (Dennis), Neil Clark (Alison), Brandt Clark (Gloria), Nord Clark, Kathy Izatt (Jed), and 13 grandchildren; Isaac, Adrian, Max, Ryan, Jack, Lily, Jordan, Coda, Sam, Mason, Tyler, Jude, and Vince.
He was preceded in death by his parents; Lyle and Lenore Clark, and sister, Julie.
Funeral services will be held at 11:00 AM on Saturday, February 18, 2023 in the Hyde Park Stake Center, 535 East 200 South in Hyde Park.  A viewing will be held from 6:00 to 8:00 PM on Friday evening at White Pine Funeral Services, 753 South 100 East in Logan, and prior to the services on Saturday at the church from 9:30 to 10:30 AM.  Burial will be in the Hyde Park Cemetery.  The service may be viewed via Zoom at: https://us06web.zoom.us/j/85330621018
Bruce was an avid fan of his grandchildren's sports teams, and enjoyed many years of watching them participate through Sky View High School.  In lieu of flowers, the family request a donation be made to the Sky View Athletic Department.
You can Venmo donations to: @BruceHClark-memoriam or send money to the Cache Education Foundation with a note that it is for the Bruce H. Clark Memoriam. The address to the foundation is 595 S. Riverwoods Pky, Ste 425, Logan, 84321.
Let us know what you think!
Tagged:
Bruce H Clark
Star Valley Wyoming obituaries
Wyoming obituaries