Operation Christmas Child kicks off next week, with donations being accepted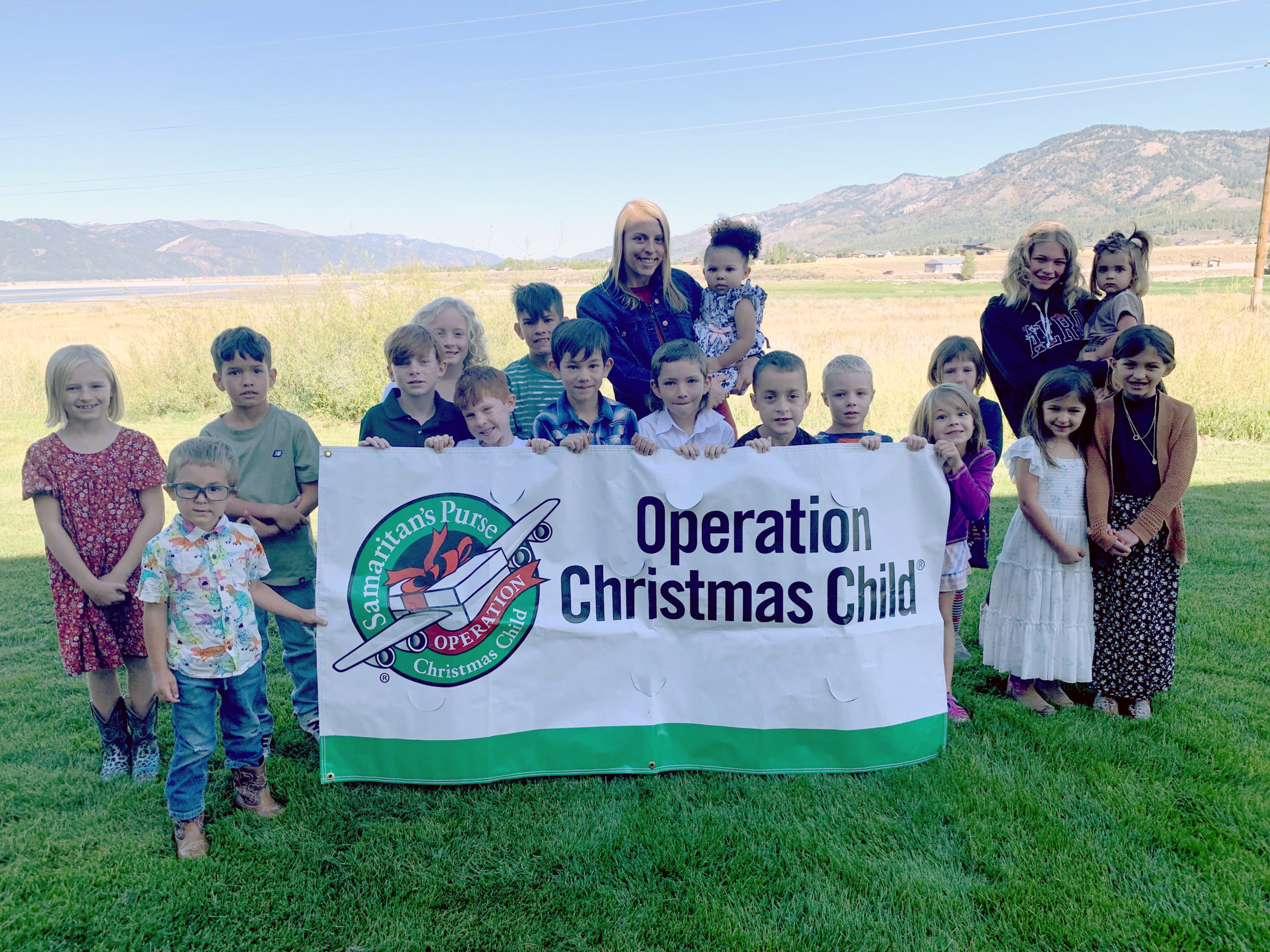 • Collection box available at ETC from Oct. 2 through Nov. 20.
As the holiday season approaches, preparations are already underway for the start of Operation Christmas Child, which will begin next week. This annual project, led by Samaritan's Purse, brings smiles to faces of children living in poverty and desperate situations.
Alison Rainey and her husband George Rainey are taking lead of this year's Operation Christmas Child in Star Valley. They are working with many others including Etna Trading Company, Emmanuel Bible Church, Morning Star Baptist Church, New Hope Fellowship and River of Life.  Alison Rainey says, "without them we would not be able to reach so many impoverished children overseas with a Christmas gift of love."
Etna Trading Company (ETC)will be accepting donations via box in the store, starting October 2. In addition to donated items, they are also accepting monetary contributions to cover shipping costs or fully packed shoe boxes. If you want to personally assemble a gift for a child, there will be empty shoe boxes available for you to take. The previously mentioned churches will also be collecting boxes.
One highlight of this charitable effort is National Collection Week, which falls on November 13-20 this year. During this time, packed shoe boxes can be brought to the conference room of the Etna Community Center. For those unable to make it to the center during the drop-off times, George and Alison Rainey are here to help. They can be reached at 307-248-8876 to coordinate a pickup of your shoe boxes. If you prefer to contribute online, visit the Samaritan's Purse website at samaritanspurse.org, where you can make a monetary donation or even build a shoe box online.
"We transport Star Valley's shoe box collection to our partners in Idaho Falls where they are then transported to Denver for distribution overseas," says Rainey. "I love to see the cartons of boxes collected from all over Eastern Idaho and Western Wyoming ready to be shipped to a waiting child. Being able to be a part of something that can touch a precious life in a meaningful way is such a blessing. It humbles me–Our communities have so much generosity."
When selecting items to include in your shoe box, consider school supplies, small toys, hygiene products, and clothing. It's important to note that due to customs regulations, certain items like candy, toothpaste, body wash, shampoo, and war-related items are not allowed in the shoe boxes. For a comprehensive list of suggested and restricted items, please visit samaritanspurse.org.
Let us know what you think!
Tagged:
Alison Rainey
Emmanuel Bible Church
Etna Trading Company
George Rainey
Morning Star Baptist Church
New Hope Fellowship
Operation Christmas Child
River of Life
Samaritan's Purse