Putnam/Rodenbaugh honored by Wyoming 4-H program
◆ Putnam is Outstanding Volunteer of the Year and Rodenbaugh is Outstanding Lifetime Volunteer.
By Shar Perry
4-H/Youth Development
UW Extension, Lincoln Co.
Two Lincoln County 4-H Adult volunteer leaders have been awarded Wyoming 4-H District Awards.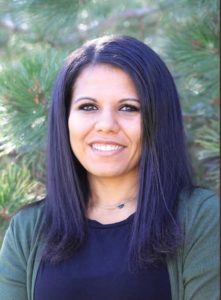 Ericka Putnam of Afton was selected by the Wyoming 4-H Program to receive the Southwest District's Outstanding Volunteer of the Year Award! The counties included in the southwest district are Lincoln, Teton, Sweetwater, Uinta, and Sublette. This award is for volunteers of ten years or less.
Ericka started her role as a 4-H parent and then stepped up to be a leader when the Meadow Grazers 4-H Club needed a new leader. The Meadow Grazers 4-H Club consists of the sheep and goat project members.
Ericka and Tyler, her husband, are the club leaders. You can find Ericka leading her club in many fundraisers to help with the club educational needs. Her club is also very active in community service projects in our area. Ericka finds fun and new educational programming in her group.
Not only does Ericka help her club, but she is also involved on a county and state level. She helps with many county service projects and fundraisers. She is the President of the Star Valley Parent Leader Group and is also an area representative of the Lincoln County 4-H Leader Council. She has helped on the state Level. She has transported 4-H members to many state events across the great state of Wyoming.
We are thankful to have Ericka as a 4-H Volunteer in Lincoln County.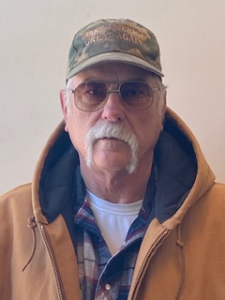 Pat Rodenbaugh of Kemmerer was selected by the Wyoming 4-H Program to receive the Southwest District's Outstanding Lifetime Volunteer Award!
This award is for a volunteer who has been with 4-H for ten years or more.
Pat is Hamsfork Hands 4-H Shooting Club's main leader and has been for over 25 years. He is a wonderful asset to the 4-H Program and a great role model not only for our members but an awesome role model for volunteers.
He has and continues to put his heart and soul into this program. Not only does he dedicate his time, but he allows shooting sports meetings at his place three times a week.
He strives to see the program excel and will do what it takes to make it successful. Thank you for all your hard work and dedication Pat!
Ericka and Pat will receive their awards at the 4-H Showcase Showdown tentatively scheduled for June in Laramie, Wyoming. We are excited to have them both in our program.
Tagged:
Ericka Putnam
Hamsfork Hands
Lincoln County 4-H
Meadow Grazers
Pat Rodenbaugh