Rainfall, snowmelt lead to rising water levels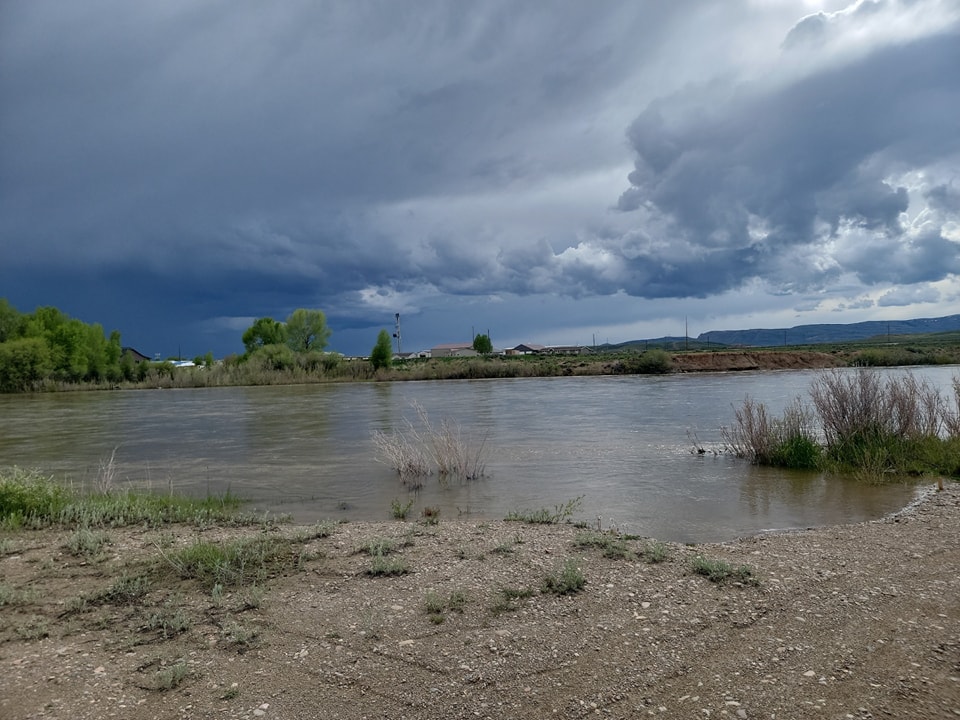 PINEDALE (WNE) — Water flows in Pine Creek below Fremont Lake continue to rise with spring storms and as higher elevation snowpack melts. 
Sublette County Emergency Management and the Sublette County Sheriff's Office are asking the public to be alert for sudden rising waters when recreating this time of year. 
On June 5, the National Weather Service in Riverton issued a flood advisory for Sublette and Lincoln counties upstream Green River from La Barge down to Fontenelle Reservoir to remain in effect until further notice. 
The river gage is at 8 feet, and minor flooding of low-lying agricultural land next to the gage has occurred. The river is expected to continue slowly rising, cresting and then remaining steady at between 8.5 and 8.8 feet. 
The "flood action stage" takes effect if and when the gage reaches 9 feet. 
Fields south of La Barge around the gaging station have ponded water less than 1 foot deep as of June 5. On June 3, Pine Creek above Fremont Lake was measured flowing at 1,140 cubic feet per second. One cubic foot of water contains 7.48 gallons and each gallon weighs 8.34 pounds, so the high water in Pine Creek was flowing at 92,327.136 pounds per second last Saturday. 
Sublette County Emergency Management reminds the public to "respect the water and the force associated with it." 
In addition to staying alert for floodwaters, recreationists should use caution along riverbanks, which may be prone to collapse due to erosion from the fast-moving water. 
Report any observed flooding in Sublette County to emergency management by calling 307-367-2284. 
Let us know what you think!