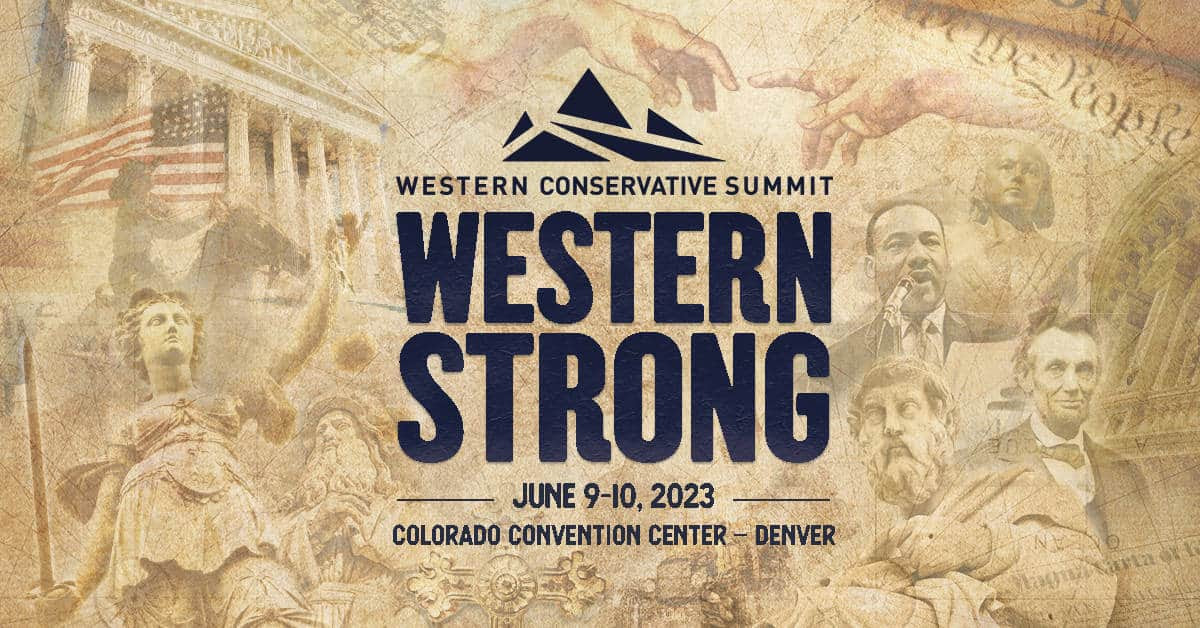 LAKEWOOD, Colo. — Congresswoman Harriet Hageman, R-Wyo., will speak at the 2023 Western Conservative Summit hosted by the Centennial Institute public policy think tank at Colorado Christian University. The 14th annual Summit is June 9-10 at the Colorado Convention Center in Denver.
Hageman represents the state of Wyoming in the U.S. House of Representatives. She attended Casper College on a livestock judging scholarship and earned both her bachelor's degree (1986) and law degree (1989) from the University of Wyoming. A litigator for 34 years, Harriet opened her own law firm in August 2000. She is nationally known for challenging federal overreach, protecting water rights and users, exposing federal land and wildlife mismanagement, protecting private property rights, and fighting back against the unconstitutional and unlawful acts of unelected bureaucrats.
Hageman focuses her efforts in Congress on ensuring that it is the Legislative Branch – and only the Legislative Branch – that passes legislation, thereby limiting the Executive Branch to its rightful role of carrying out the law as intended by our Founders. Hageman has dedicated much of her career to fighting for and protecting the constitutional rights of the citizens of Wyoming and elsewhere. Hageman has extensive experience engaging in complex discovery and trials against federal agencies. She is licensed to practice law in Wyoming, Colorado, Nebraska, and the District of Columbia and has been admitted before the United States Supreme Court.
Under the theme of "Western Strong," the summit will demonstrate the importance of the great Western tradition — from the foundational principles of Western civilization to the rugged individualism that characterizes the American West.
"At a time when Western Civilization is being denigrated by the left, we want to remind attendees that it is our strong Western roots that make America the free nation that it is today," said Jeff Hunt, director of the Centennial Institute and Co-Chair of the Western Conservative Summit.
2023 speakers announced to date include women's sports defender Riley Gaines, Missouri Senator Josh Hawley, 2024 presidential candidate Larry Elder, conservative luminary Yoram Hazony, Babylon Bee CEO Seth Dillon, bestselling author and nationally-syndicated radio host Eric Metaxas, former congresswoman and presidential candidate Tulsi Gabbard, Representative Lauren Boebert, PragerU personality CJ Pearson, among others. Attendees will also be able to participate in unique workshops on various public policy and cultural subjects.
One of the largest annual gatherings of conservatives outside of Washington, D.C., the Western Conservative Summit educates Americans on the key issues facing the West and the nation, equips individuals to stand for faith, family, and freedom and trains up the next generation of conservatives.
Registration, summit schedule and other information for attendees are available here.
Let us know what you think!