Rep. Scott Heiner Reports on Legislative Session
The following is a release from Wyoming State Representative Scott Heiner (R-HD18)
We have finished up the virtual portion of the 66th Legislature Session and I am looking forward to meeting in person with other Legislators in March.  I want to give everyone a short status report of what we have been working on for the past 9 days.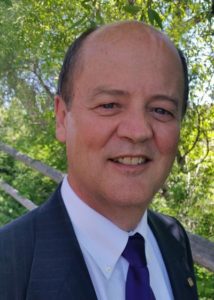 Passed Legislation
Short-Term Compensation – HB0009 was passed by both Houses this week.  If signed by the Governor, it will be a win-win for employers and for employees.  Employers will be able to reduce hours of their employees if the workload suddenly decreases rather than laying off employees.  Reduced hours will be compensated by Wyoming Unemployment Insurance.  For employers, they will be able to retain valuable employees during slow periods and for employees, they are able to retain their benefits and bring home more money than if they were laid off.  It will also reduce the cost of unemployment benefits to the state and will lower unemployment insurance premiums.
Invasive Species – HB0053 was passed which will allow local Weed and Pest Districts to concentrate on more than just 2 species at a time.  Current law limits them to 2 species, so if there is a sudden problem with grasshoppers in the middle of the summer and the Weed and Pest is already focused on 2 weeds they cannot respond to the grasshopper infestation.  This legislation removes that limit on our local Weed and Pest District and allows them to respond appropriately in time of need.
Increased Funding for Wyoming Public Service Commission – I opposed HB0030 but it passed both Houses and will increase the funding of the Wyoming PSC from 3 mils to 5 mils.  This levy is placed on all electricity sold within the state and will raise the cost by 20 cents on every $100.  Although it is not a huge cost on the average household, it equates to several hundred dollars more each month to large power users.  We tried to tie this revenue increase to a requirement that the PSC get more involved in coal-fired power plant closures in the form of a closure moratorium, but that amendment failed.
Future Legislation of Interest
Road Usage Fee – Many of you have voiced opposition to HB0037 which creates a road usage fee.  If passed, a black box would be installed in our vehicles to track where we drive and impose a monthly fee based on miles driven.  I am strongly opposed to this bill and feel that it is being used to soften us up so we will agree to increase fuel taxes instead.  If this is truly the case, it was smart politics as I have been hearing many citizens say that they would rather have higher fuel taxes than a block box watching where they drive.  I will not support HB0037 and am very reserved about the fuel tax increase until I am assured that the Wyoming Transportation Department has taken steps to become more efficient and transparent.
Elected Attorney General – SF0086
would require that our State Attorney General be an elected official answering to the citizens of Wyoming rather than an appointed official reporting to the Governor.  I support this bill and believe that an elected AG will be more responsive to the needs of Wyoming.  We waited too many years for the AG to finally get involved with the lawsuit with western states to open their ports to interstate commerce and allow Wyoming to ship coal to markets overseas.
2nd Amendment Bills – I have co-sponsored several bills that will be coming up relating to concealed weapons, repealing gun free zones; providing for the carrying of concealed weapons and clarifying that only the state legislature may regulate firearms, weapons and ammunition
Industrial Siting Notifications – I have sponsored a bill to require notification to landowners adjacent to any proposed large industrial facility that will cost greater than $220 million.  Current law does not require this notification and many landowners may not be aware until heavy equipment shows up next door to begin construction.  Some of these large developments can affect land values in the area.
Thank you for your support and for those that have sent emails, suggestions and comments.  I look forward to continuing to represent you in the Wyoming Legislature.
Stay Safe and Healthy,
Representative Scott Heiner

Tagged:
66th Wyoming Legislature
Scott Heiner