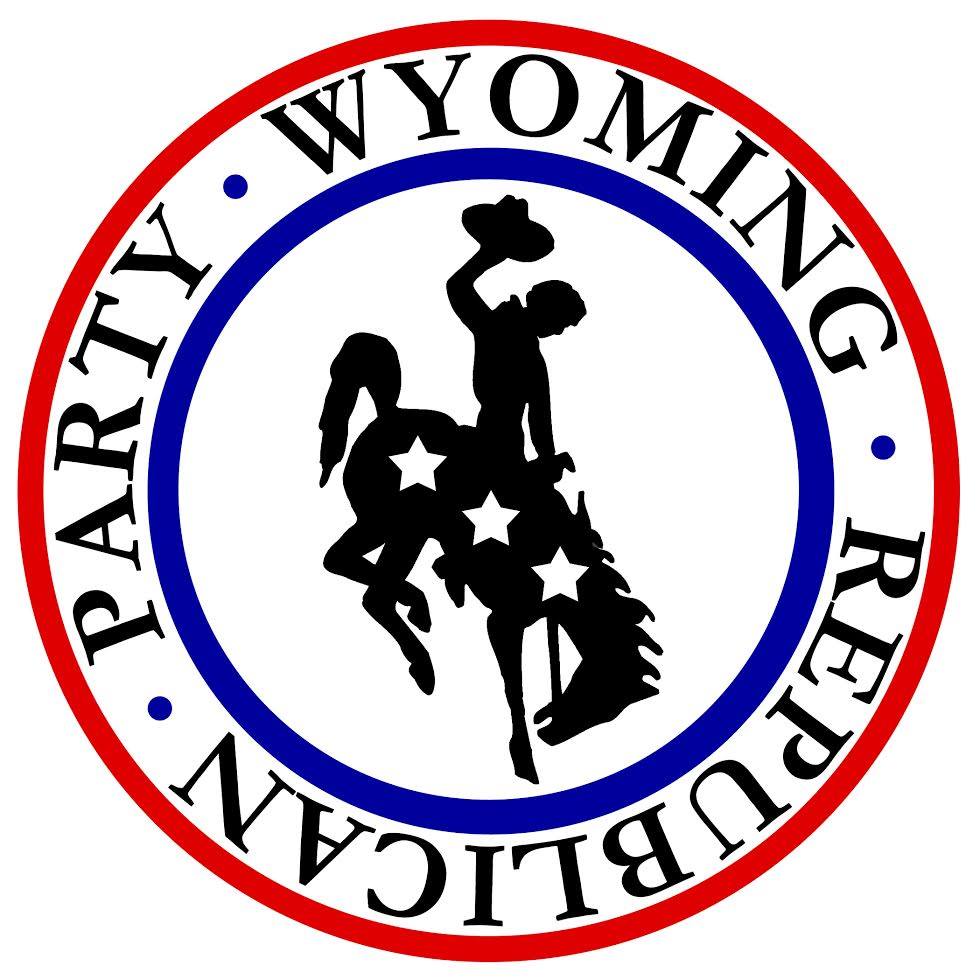 ————————-
By Nick Reynolds
Casper Star-Tribune
Via- Wyoming News Exchange
CASPER — Two county party chairmen were involved in a physical altercation at this weekend's Wyoming Republican Convention in Gillette, according to one of the officials, who said the incident left him unconscious and in need of hospitalization.
Albany County Chairman Mike Pearce said he and Carbon County Republican Party Chairman Joey Correnti were involved in a fight Saturday night at the Cam-Plex that resulted in him injuring his neck, dislocating his shoulder and breaking his ankle, the last of which required surgery at a Gillette hospital.
It is unclear what injuries, if any, Correnti — who did not answer several text messages from the Star-Tribune over the weekend requesting comment — sustained in the fight.
Pearce, an attorney, told the Star-Tribune that he hopes to pursue criminal charges following the incident and he believes it is also Correnti's intention to pursue charges against Pearce.
The Gillette Police Department was still investigating the incident Saturday evening and did not immediately return calls Sunday requesting further details on whether any charges had been filed.
Pearce and Correnti had previously been friends stemming back to Correnti's days as a member of the Albany County Republican Party, Pearce said, and worked together in Correnti's bid against current House Minority Leader Cathy Connolly in 2016. However, their relationship appeared to sour over the weekend when Correnti approached Pearce because he said he fraternized with Correnti's political rivals at the convention.
"He had accused me in a very aggressive way during the day," Pearce said. "He said that I'm siding with the other side — the other side that he holds a grudge against — which was not the case at all."
Later in the evening, Pearce — who had what he described as several "tall" gin and tonics throughout the day — attempted to pull Correnti aside in an effort to reconcile their differences. Details of their conversation and the ensuing altercation are hazy.

According to Pearce, the conversation eventually escalated. While Pearce does not remember who threw the first punch, he told the Star-Tribune that the fight that followed apparently ended with him unconscious on the floor and in need of surgery.
"My first memory is something happened to my neck, somewhere in there I threw a punch, and the next thing I know I'm on the ground and I can't get up," Pearce said. "People are trying to help me and I can't walk. My ankle just went."
He said the fight took place in a side room at the venue.
"If I'm culpable of anything, I accept that," he added. "But I don't believe that Joe is an angel here. He has issues that need to be called out that we cannot accept as a party that prides itself on working things out."
In August, Pearce was suspended from practicing law for one year after misleading a client.
According to several attendees at the convention interviewed by the Star-Tribune, Correnti — who is known for attending GOP meetings with some form of staff-like object and a firearm holstered on his hip — had consistently exhibited aggressive behavior toward fellow party members throughout the weekend event, yelling in people's faces and allegedly brandishing what appeared to be an ax handle at attendees. Party members from several counties said they believed Correnti was trying to physically intimidate some attendees.
"(On Saturday), there was a conversation that was quite civil, and he aggressively started charging toward one of my colleagues with a weapon, a big stick of some kind," said Zach Padilla, a member of the delegation from Teton County.
"Joey was very aggressive," said another Republican Party source, who declined to be named for fear of retribution. "He came at one of my delegates with an ax handle of some kind when they were at the microphone speaking — he didn't like what she was saying — and he lunged at her with an ax handle, hollering at her."
The source did not name the speaker.
"He was a time bomb waiting to explode," Pearce said. "And personally, I'm embarrassed that I'm the one that had to be a part of that. It's not in my nature to do that."
In a text message Saturday night, Wyoming Republican Party Chairman Frank Eathorne denied seeing or hearing about the incident Saturday evening, telling the Star-Tribune, "Don't know what you're talking about."
"I did not witness any news that you speak of," he wrote. "I was MC'ing a wonderful dinner event."
He encouraged the Star-Tribune to talk to Correnti himself and said he would keep an eye out for a police report. Efforts to reach Correnti have been unsuccessful.
In 2018, Charles Curley, a former secretary of the Wyoming GOP, agreed to a plea deal after being accused of assaulting then-Executive Director Kristi Wallin at a fundraising dinner earlier that winter.
Natrona County Republican Party Chairman Joe McGinley said conditions were primed for a similar altercation at this year's event. Numerous sources told the Star-Tribune that there were a number of heated moments between members of the party's right flank and more moderate attendees at the convention.
McGinley is calling for Eathorne's resignation because of what McGinley believes was a lack of intervention.
"This falls directly on Frank Eathorne's shoulders," McGinley said Sunday morning. "It's his event; he's the one that's supposed to maintain order and control the room. But it was like this all day, and I'm not surprised that a physical confrontation happened during this meeting.
"At this point, he should resign," McGinley added. "It's embarrassing to the party."
Tagged:
Albany County Chairman Mike Pearce
Carbon County Republican Party Chairman Joey Correnti
Gillette Police Department
Gillette Wyoming
Wyoming Republican Convention
Wyoming Republican Party Chairman Frank Eathorne