Search efforts continue for missing person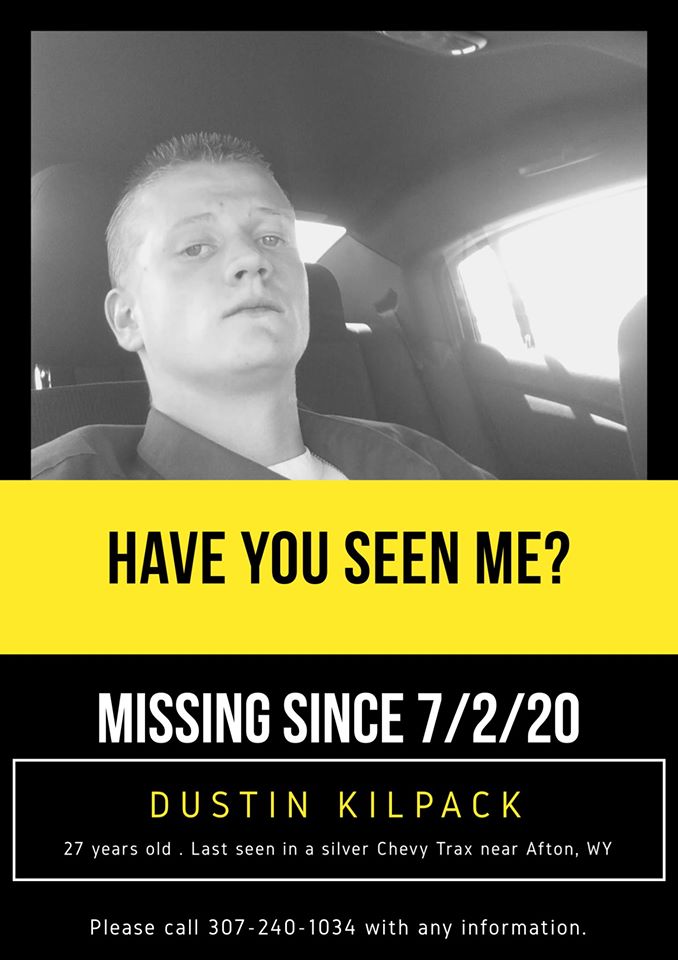 ———–
Efforts to locate a Salt Lake City man last seen in Star Valley continue this week. Dustin Kilpack, age 27, was last seen on July 2. He was driving a silver 2020 Chevy Trax rental car with Utah license plates.
According to Afton Police Chief Jason Romberg, Kilpack disappeared after a suspected hit-and-run incident with a parked car at a local business. He had recently moved to the Star Valley area for work.
According to Chief Romberg, Kilpack has not been in contact with his family or seen since July 2.
Anyone with information on the whereabouts of Kilpack is asked to contact the Afton Police Department at (307) 885-3141 or the Lincoln County Sheriff's Office at (307) 885-5231 in Afton or (307) 877-3971 in Kemmerer.


Let us know what you think!
Tagged:
Afton Police Department
Chief Jason Romberg
Dustin Kilpack