Semi pulling windmill blade tips over near Montpelier
A semi pulling a windmill blade slid off the road and tipped over on Highway 30 south of Montpelier on Monday. The road had to be closed later in the week to complete cleanup and recover the blade.
The Bear Lake County Sheriff's Office said they responded to the report of a single vehicle accident involving a semi on Monday, February 7. The incident took place on U.S. Highway 30 at approximately MP 451.5. The Sheriff's Office stated that the incident involved a semi-tractor/trailer operated by NexGen Transportation based in Alberta, Canada. The unit was transporting a windmill blade.
The rear of the trailer caught the soft shoulder on the right side of the roadway, causing the semi and it's trailer to leave the roadway and overturn. The driver was transported by ambulance to Bear Lake Memorial for precautionary medical assessment.
According to the Bear Lake County Sheriff's Office, the semi and trailer were removed from the scene by Dattage Towing on the day of the crash. The highway had to be closed again Friday morning for roughly five hours so that the windmill blade could be recovered and removed from the area.

Images provided by the Bear Lake County Sheriff's Office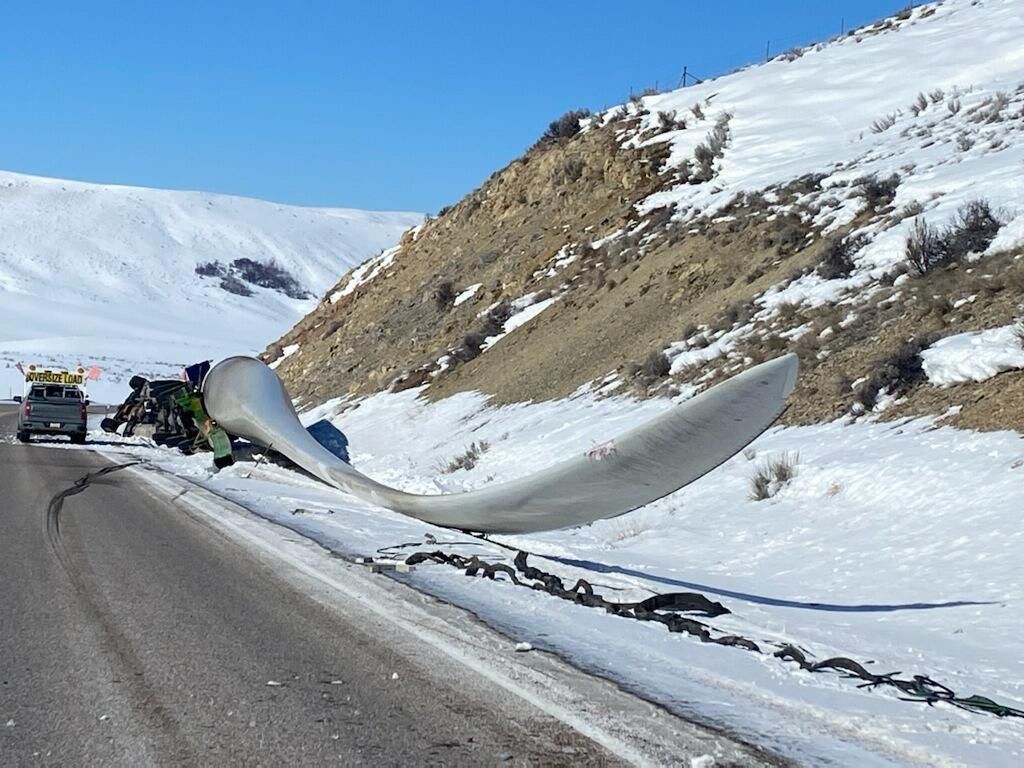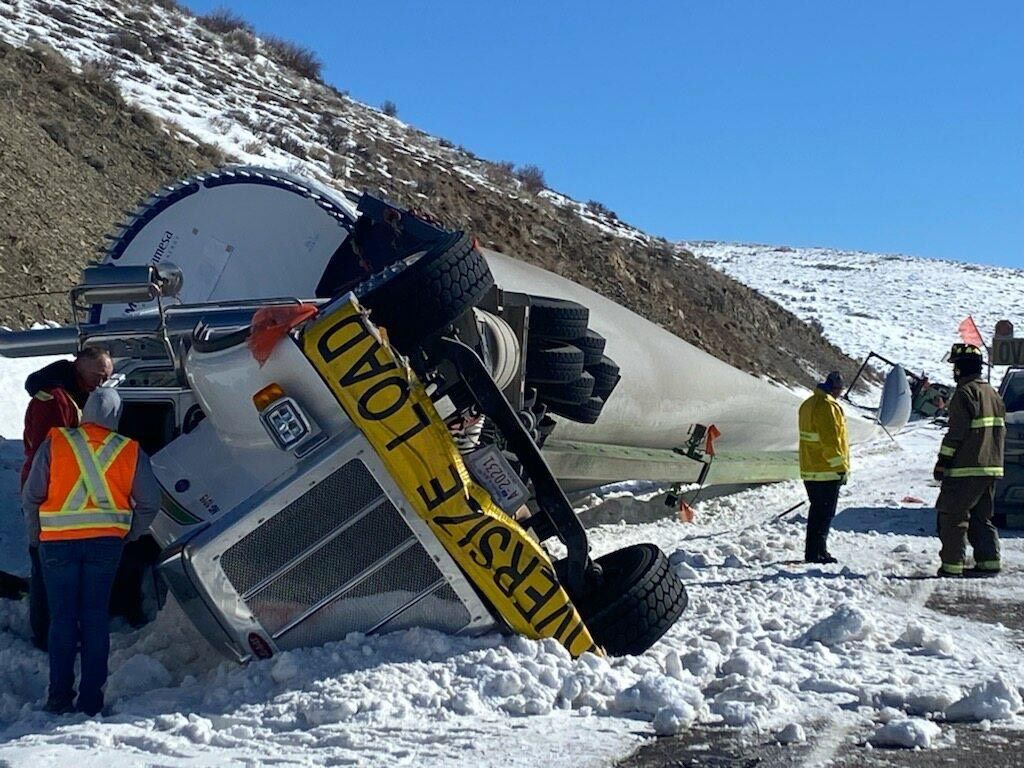 Let us know what you think!