Senate Labor Committee pushes forward Medicaid postpartum bill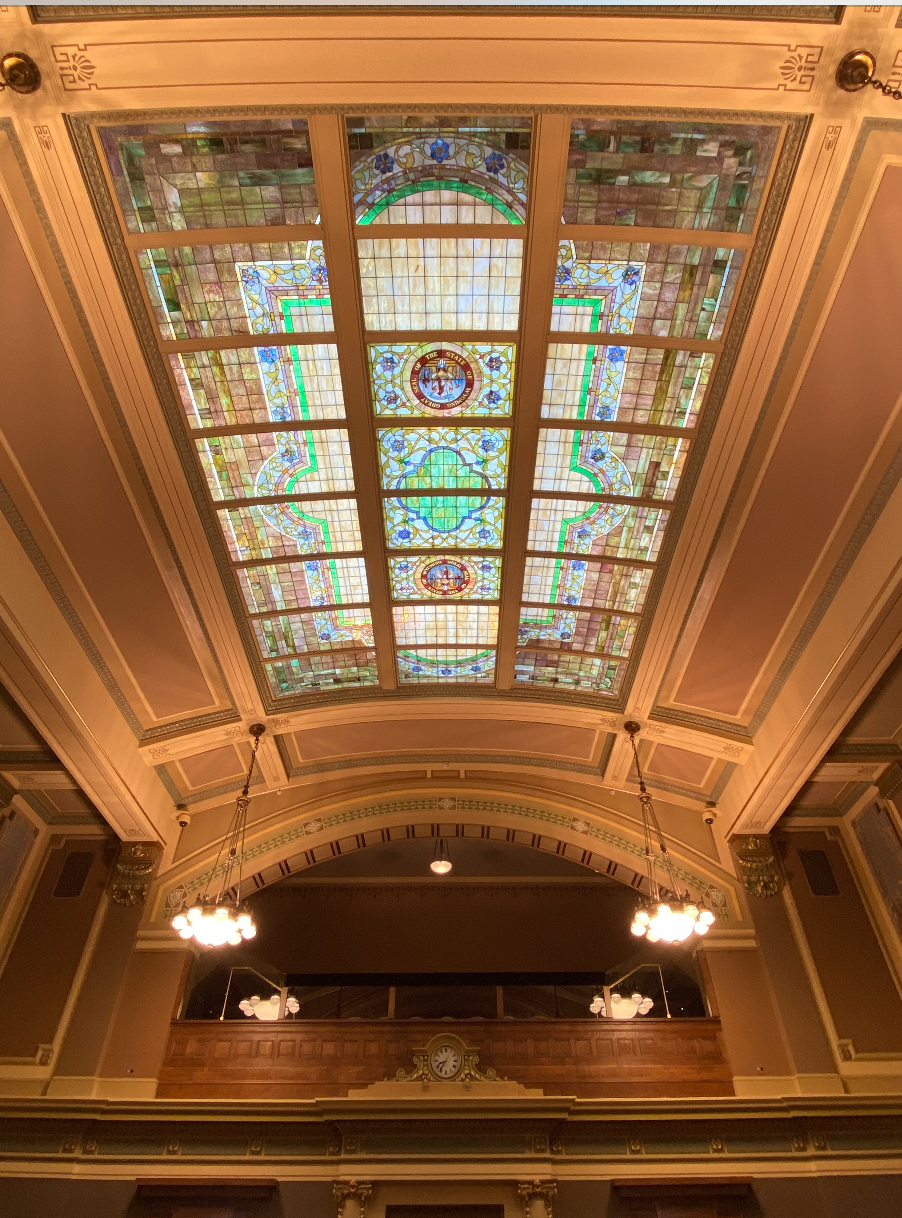 By Jasmine Hall
Wyoming Tribune Eagle
Via- Wyoming News Exchange
CHEYENNE — The Senate Labor, Health and Social Services Committee advanced a bill on Wednesday that would extend Medicaid postpartum coverage for mothers for 12 months after a child is born until 2027.
Members of the committee voted 3-1-1 to send House Bill 4 to the Senate floor, and it was re-referred to the Senate Appropriations Committee due to its fiscal note.
The bill is designed to extend Medicaid coverage from two months to a year, which has been in effect since the national public health emergency went into effect during the pandemic. That timeframe is set to end in May, however, and legislators have preemptively considered providing mothers continued care.
Extending the program would cost close to $1.9 million from the general fund, and $1.9 million from federal funds each year.
This includes the additional 1,250 individuals the Wyoming Department of Health estimates would receive coverage under the extension, who earn less than 154% of the Federal Poverty Level.
Proponents of the bill estimate it would reduce uncompensated care for hospitals, which are impacted annually by more than $120 million in costs.
"There's a time and place for everything," said Sen. Dan Dockstader, R-Afton, before his vote in support of HB 4. "There's a time to be fiscally cold and conservative, and say, 'No, we don't do this,' and I can go home and say I saved money. And there's a time to look after the well-being of a mother and a newborn child."
He was joined by Senate Labor Committee Chairman Fred Baldwin, R-Kemmerer, and Sen. Eric Barlow, R-Gillette, in voting in favor of the bill. Baldwin said the legislation spoke to a recurring theme throughout the year, which was to take care of the family unit.
"We're not just taking care of the mom in the postpartum term," Baldwin said. "We are taking care of the baby down the road. I think this is important."
It was also sponsored by the Joint Labor, Health and Social Services Committee to focus on bettering maternal health in the state, as well as endorsed by Gov. Mark Gordon. He said he believes that as a pro-life governor, this is an avenue to ensure women and infants are taken care of.
The governor's office sent Health and Human Services Policy Advisor Jen Davis to speak on behalf of the bill during the committee hearing, and she said extending coverage allows mothers to tend to physical ailments or mental health past the six-week mark.
Although she said it is recognized six weeks postpartum is often when most visits occur for women, this allows more time to address issues such as maternal depression.
"Many women suffer from postpartum depression and, not treated, it can lead to further mental health issues," she said. "As we know, unfortunately, our suicide rate is very high here in Wyoming, and we want to ensure that we're getting women that support that they need right away."
Megan Schuster, a mother and NICU nurse at Cheyenne Regional Medical Center, was a resident who came before the committee to share her own postpartum experience. She said the 12 weeks after birth were uneventful and she went back to work, but she was suffering in private at home.
She is a Type I diabetic and would consider ending her own life as she contemplated how much insulin she should take. It became harder and harder to convince herself that she needed to live for her children, and she was terrified. It wasn't until her four-month postpartum appointment that she was able to see how bad the situation had become and tell her doctor that she needed help.
Over the next few months, she got access to mental health resources, but she said postpartum depression is not a quick fix. She said if she hadn't gotten help, and had a supportive family and health benefits, she doesn't know if her outcome wouldn't have ended in tragedy for either her or her children.
"I'm here because I know that women deserve postpartum care, and that babies deserve mothers who are mentally able to care for them," she said.
Schuster emphasized, along with other stakeholders, such as the Wyoming Women's Foundation, Wyoming Nurses Association and Wyoming Hospital Association, that being able to go to the doctor would make them a better parent and make infants safer.
Healthy Wyoming reported that nearly a third of all births in Wyoming are to mothers who are on Medicaid, who are more likely to have chronic health conditions, give birth to low-birthweight babies or have had a pre-term birth in the past.
A third of all mothers in the state are also unmarried when they give birth and don't have access to a partner with health insurance, and low-income mothers often work in industries that don't provide health care coverage, such as retail, day care or food services.
"As we heard in today's testimony, Medicaid for Moms has wide support across the state and deserves to be heard," said Health Wyoming Director Ana Marchese in a prepared statement. "Ensuring new Wyoming moms have access to health care and mental health services is important for not only helping moms, but also ensuring that their babies stay healthy."
While there was only support from the public in the Senate Labor Committee, there was still one lawmaker who remained unconvinced.
Sen. Lynn Hutchings, R-Cheyenne, was the sole member to vote against the bill and said it wasn't because she was "cold-hearted" or didn't feel for women and children.
She didn't want to entangle the state further with the federal government in any way, because Wyoming will spend millions and not know what strings are attached in the future.
Hutchings said she was raised by a single mother who did her best to get off of welfare before she turned 4 years old, and she appreciated her tenacity.
"What she showed her children is that 'I'm not going to depend on the federal government for anything. I'm going to raise my children the best I can, like getting out, getting an education and getting a job,'" she said. "So, that's inbred in me. That's something I saw every day."
Let us know what you think!
Tagged:
House Bill 4
Sen. Dan Dockstader
Sen. Eric Barlow
Sen. Fred Baldwin
Senate Appropriations Committee
Wyoming Department of Health
Wyoming Medicaid postpartum coverage
Wyoming Senate Labor Health and Social Services Committee