Shriner's Cutter Chariot Races raise funds for children with medical needs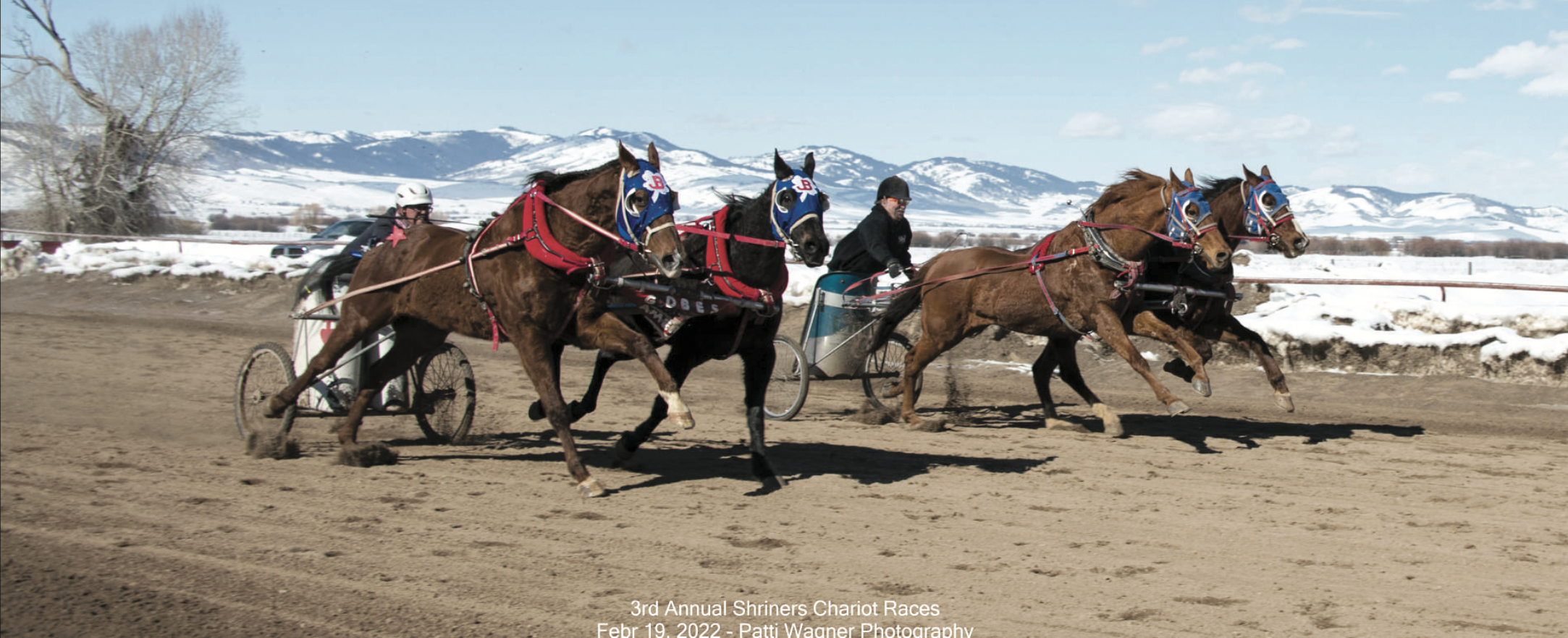 ◆ Shriner's races are scheduled for February 11 and 12.
Star Valley's All American Cutter Chariot Race Association is hosting the annual Shriner's Chariot races Saturday and Sunday, February 11 and 12 on the track west of Afton at 1489 Allred Road. Races begin at 1 p.m. on Saturday and noon on Sunday.
"This is our fourth year hosting the Shriner's race," shared Tomi White, club secretary, in an interview with SVI News.
"Our spectators each year have been amazing. Last year we had more than double the number of spectators, we have had in the past."
According to wyo.wildapricot.org, "The event is sponsored that evening, offering light refreshments live entertainment, and a Calcutta. Saturday evening, after the day of racing, participants hold a banquet with a full dinner, awards ceremony and silent auction.
"We are fortunate to have teams coming in from Cache Valley and Idaho, in addition to our local and Wyoming teams," said White. "We expect 18 to 24 teams total. The public is welcome to the evening events. It's a good, fun time and we get to meet all the teams and all the players."
"Chariots run so a child may walk," serves as the primary message of the Shriner's benefit event. Last year, the event raised $58,000 that went directly to help children who were facing medical needs. With all funds raised throughout the weekend going to support families who have children receiving medical treatment at the Shriner's Hospital in SLC, officials and teams welcome families to all activities throughout the weekend.
"Shriner's come in from Jackson to organize everything. Some are from Pinedale, and some from Cheyenne. They have a big influence," shared White. "Every bit of money that we get from the spectators, Calcutta's, 50/50 tickets and gate moneys goes to the Shriner's Hospital."
For more information, visit Shriner's Chariot Race/Afton, WY on Facebook or call Tomie White at 307-248-0606.
Let us know what you think!
Tagged:
All-American Cutter/Chariot Race Association
Shriners Chariot Races
Shriners Hospital
Tomi White