Snow Squall leads to multiple accidents in lower valley
Winter weather  led to a string of vehicles accidents from Alpine to Thayne Monday afternoon.  The snow squall moved into the area at roughly 3:50 in the afternoon, resulting in near whiteout conditions on top of already slick roads.
The first reported and largest accident occurred on the Alpine Bridge that crosses the Snake River on Highway 89. The Wyoming Highway Patrol confirmed that seven vehicles were involved in the accident, which caused temporary traffic delays.
Shortly after, additional multi-vehicle accidents occurred between Thayne and Alpine at mile markers 107, 104 and 101.  Weather conditions were ruled as the cause in all of the accidents.
Luckily no life threatening injuries were sustained in any of the accidents. WHP said four people were transported to the hospital, one of which had a possible broken pelvis.
Photos below are of the first accident in Alpine on the Snake River. All photos are provided by the Wyoming Highway Patrol.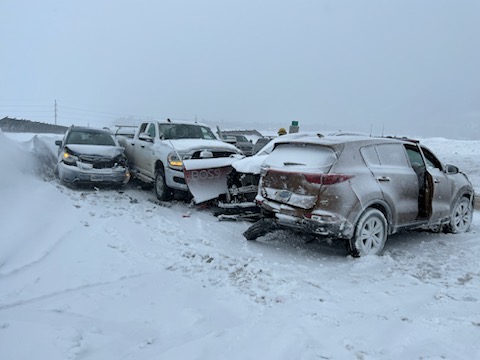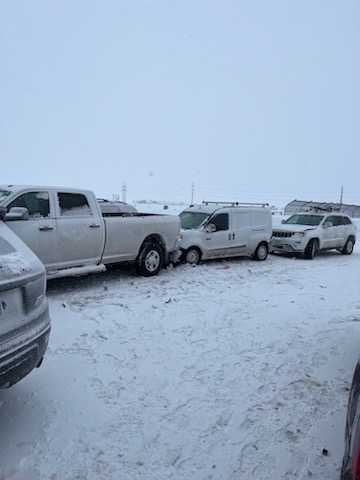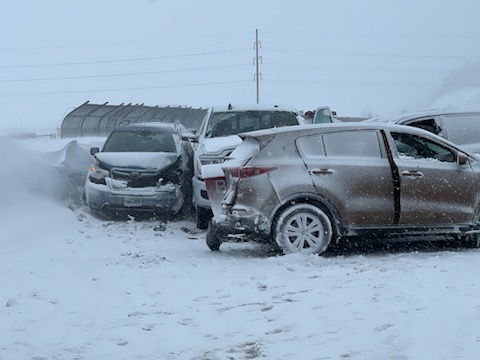 Let us know what you think!