Soda Springs teacher arrested for alleged meth possession
This story courtesy of EastIdahoNews.com. It is used here with permission – 
By Kaitlyn Hart
EastIdahoNews.com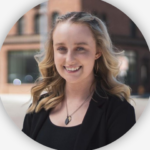 SODA SPRINGS — A teacher at Tigert Middle School in Soda Springs was arrested Monday after police reportedly found methamphetamine in her car during a traffic stop.
Vestal Cook, 46, was charged with felony possession of a controlled substance and misdemeanor use or possession of drug paraphernalia.
On Monday around 10:28 p.m., a Soda Springs police officer noticed a black 2007 Chevy Tahoe failing to stay in their lane while going west on 2nd South near 3rd West.
According to court documents, the Tahoe reportedly crossed the solid yellow line several times.
The officer pulled the Tahoe over and identified the driver as Cook.
The officer says he suspected Cook to be under the influence of drugs after noticing her eyes to be bloodshot, pupils were dilated, and that she was "extremely talkative, speaking faster than normal, (having) jerky movements, unable to focus, and had sores (on) her face."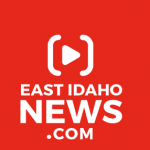 The officer writes in the police report that he believes the sores on her face were from "picking and scratching" and that the sores were covered by makeup, indicating that Cook was under the influence of methamphetamine.
Soon, a deputy arrived with a K9 officer who performed a free-air sniff around the car. According to court documents, the K9 alerted to drugs in the car.
Officers asked Cook if she had drugs inside the car, and she allegedly responded, "if there was, she did not know about it."
When asked about her prior drug use, Cook said she had smoked marijuana in college but has not since.
The officer told Cook that officers were going to search the vehicle and placed her in a police car.
During the search, officers reportedly found an "ink pen with a white powder residue in it, believed to be methamphetamine," along with a "folded dollar bill" that, when opened, the officer states there was "a white crystal-like substance" inside.
Officers also found a small zip lock bag containing a smaller bag. Inside both bags, there was a "white crystal-like substance."
Officers performed tests of the substances, and they tested positive to be methamphetamine.
Cook was then arrested and transported to the Caribou County Jail. When asked if she would consent to a urine test, she reportedly declined and wanted to speak with an attorney.
Shortly after, officers obtained a blood draw search warrant from Magistrate Judge David Cousin and were able to take Cook to the Caribou Medical Clinic for a blood draw.
Cook was released Tuesday on her own recognizance and on the condition that she report to pre-trial services upon release for testing.
Cook is expected to appear for a preliminary hearing on Sept. 6. If convicted, she could face up to seven years in prison and $15,000 in fines.
EastIdahoNews.com has reached out to the Soda Springs Joint School District #150 for comment and has yet to hear back.
As of 10 a.m. Friday, Cook is still listed as a teacher on the staff website for Tigert Middle School.
Though Cook has been charged with these crimes, it does not necessarily mean she committed them. Everyone is presumed innocent until they are proven guilty.
Let us know what you think!
Tagged:
Soda Springs Idaho
Soda Springs Police
Tigert Middle School
Vestal Cook