Star Trail restoration work underway east of Afton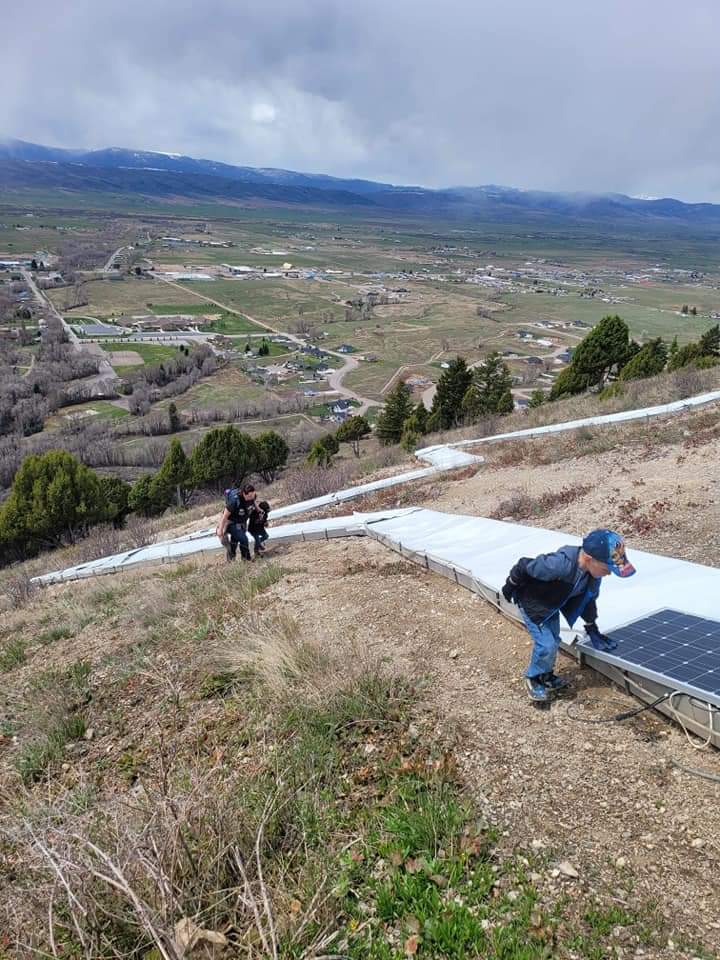 Six people from various locations throughout the United States gathered on Star Hill east of Afton this past week to build a walking trail.
They are part of a Star Hill restoration project the Town of Afton is coordinating with the Greys River Ranger District of the Bridger-Teton National Forest.
The Afton based crew represented volunteers with the American Conservation Experience, (ACE), a non-profit organization focused on restoration service projects on public lands.
Larissa Kane of Scranton, PA, served as the crew lead for the Star Hill group.
"We have six people that are cleaning up and finishing a machine built trail to the Star that will be more sustainable and safe," she said in an interview with SVI Media's Swift, 98.7 FM and the Spur 107.5/1603. FM.
The ACE crew puts the finishing work on the trail to avoid "erosion and create a long lasting trail."
The new trail is accessed on Second Ave/Swift Creek at the entrance to Swift Creek Canyon on the Bridger-Teton National Forest.
Work is expected to be complete at the end of the summer of 2023. It's all part of an overall Town of Afton project to reconstruct the Star and the trail leading to the site.
"With every trail building there are challenges. We have been sticking together and really working through them, while hiding the social trials," Kane said of the random trails used over the years to access the Star.
She explained,, "We want people to prioritize this trail. The more people we have on the [main] trail, the more compact the dirt will be and the better the trail will be in the future."
When this crew finishes their work in Afton, they will return to Hurricane, Utah for another assignment at Brian Head, a recreation area in southern Utah.
A second ACE group is expected back in Afton to complete the trail work on Star Hill later in August.
The first group adopted the name "Afton All Stars" for their work in July.
The American Conservation Experience has an estimated 8,000 participants working  on over 2,800 sites.
For additional information: www.usaconservation.org/
Let us know what you think!
Tagged:
American Conservation Experience
Bridger-Teton National Forest
Greys River Ranger District
Larissa Kane
Star Hill
Swift Creek Canyon
Town of Afton