Star Valley Ranch honors volunteers with the trail and parks crew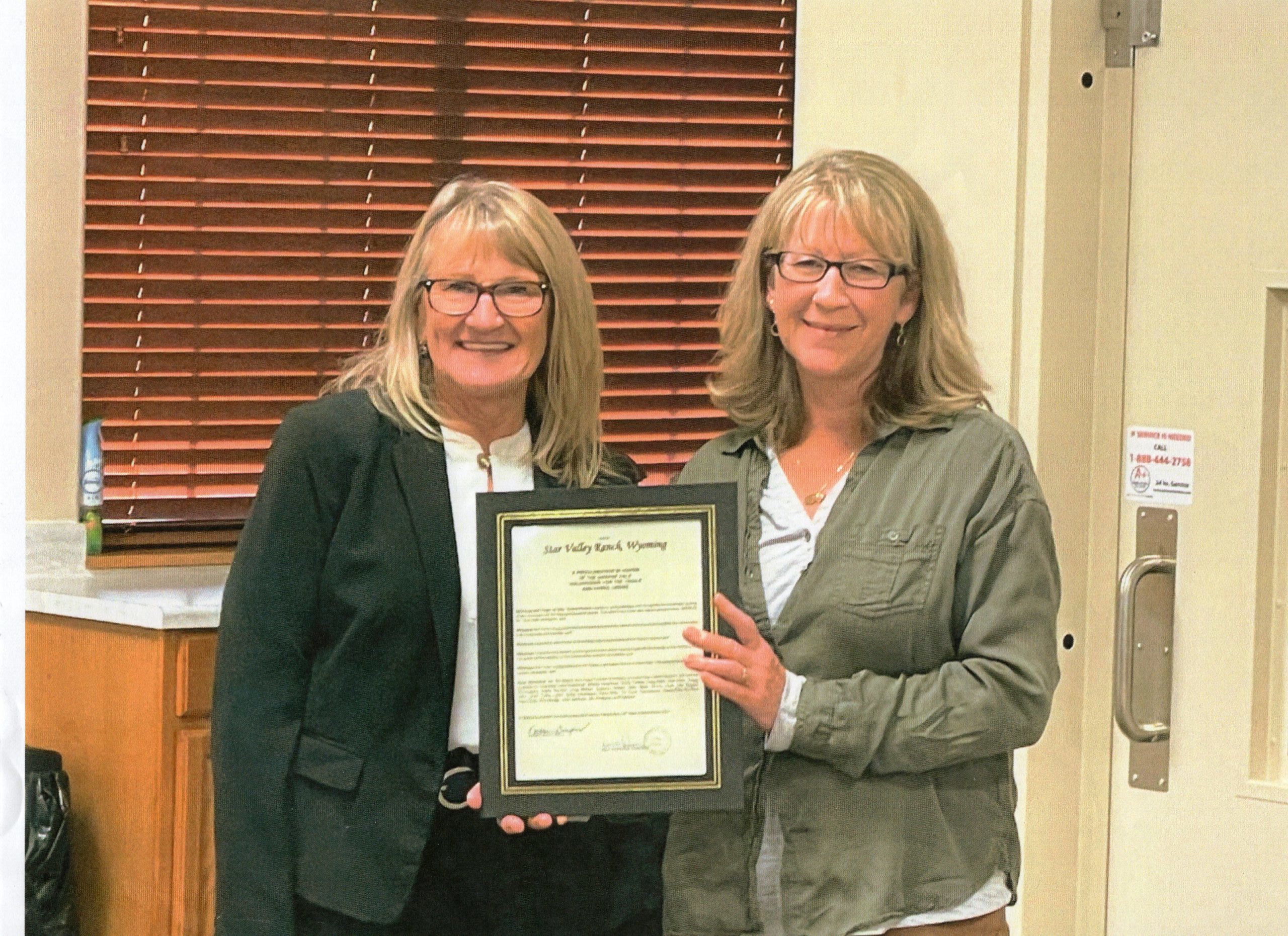 ◆ Volunteers raised $8,000 to assist the SVR community.
The Town of Star Valley Ranch has honored the volunteers who have helped the community's Natural Resource Board raise funds for work on trails and parks.
Mayor Kathleen Buyers a proclamation of appreciation to the volunteers at the Sept. 15 town council meeting.
The proclamation notes the volunteers raised approximately $8,000 for use in improving Star Valley Ranch's trails and parks.

In part the proclamation states, "The town recognized that volunteering one's time, talent and resources benefits the community both financially and socially," It further states, "The Town recognizes … the volunteer force of more than 100 people [as] one of our valued treasurers."
The proclamation noted Chairman Greg Greenhoe, Shirley Greenhoe, Victor Padilla, Craig Adler, Deb Adler, Peggy Struhsacker, Kathy Daulton, Greg Nelson, Suzanne Nelson, Mike Viljak, Donna Viljak, Kim Vognet, John Lynch, Cathy Lynch, Susie Johansson, Rand Bitter, Ed Koch, Councilman Taylor Ellis, Ru Rok, David Daly, Eric Haugg, June Jackson, Jim Rodgers and Pamela for their assistance.
Let us know what you think!
Tagged:
Mayor Kathleen Buyers
Natural Resource Board
Ru Rok
Star Valley Ranch