Star Valley wrestlers expect a 'dogfight' for seventh straight title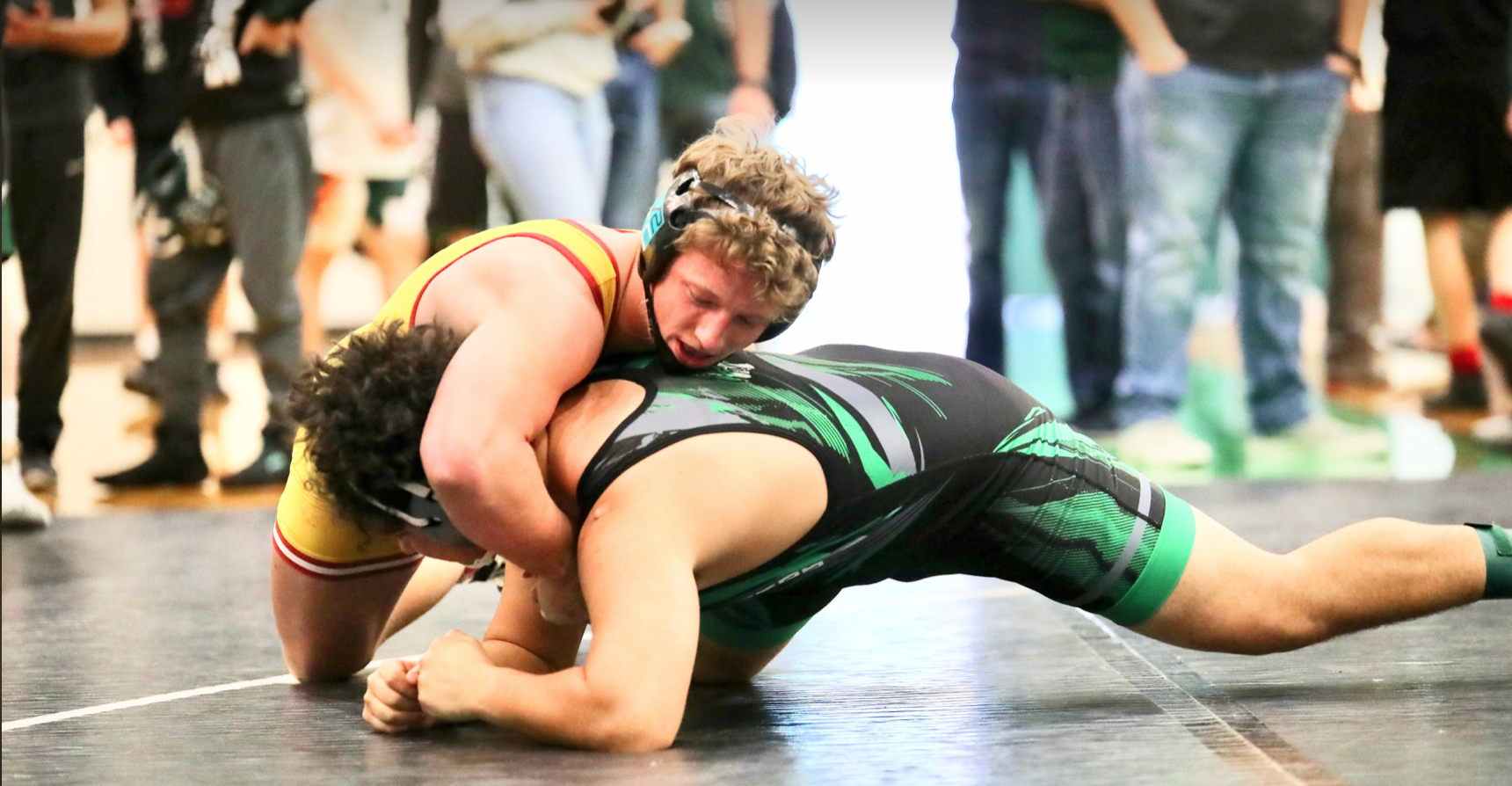 The Braves continued to compete despite a few injuries this past weekend as they pulled away to claim the 3A West Regional tournament in Lander with a total of 222.0 team points. Green River was a distant second with 187.0 and Cody was third with 162.5. Pinedale was a close fourth with 160.0.
"I thought we wrestled well; in spots we wrestled real well," said Head Coach Eddie Clark. "It was a tough region and funny things happen at Regionals. It's going to make for a crazy state wrestling tournament."
The big story going into the tournament will be the Braves trying to tie the school record with seven straight team titles which took place from the 1991-92 season through the 1997-98 campaign. The SVHS wrestlers have won the past six 3A titles but will be challenged by the Douglas Bearcats this weekend.
"The biggest questions are is Kooper Burk going to be ok, is Jacob Guild going to be ok," Clark added. "Hopefully they are good to go but our health is a big part of what we want to do."

The Braves are no stranger to difficult tournaments and this past weekend was no different with seven athletes making the finals. Zac Patterson at 182 and Harrison Hoopes at 195 claimed the individual titles. Clark pointed out just how tough the 3A West was this season.
"You have five of the top eight teams at the Ron Thon in our Region," he said. That's five of any eight in the whole state. There are a lot of schools leaving some good kids at home."
Clark believes Day Two is going to be the difference if the Braves bring home #7.
"It's going to be who gets on a roll," he said. "I think the title is going to be won on Day Two of the wrestle backs. I think at the end of Day One I think there are some schools who don't have a chance to win it might be in the lead. But things will move the next day. Whomever shows up on Day Two is gonna be the champions. It's going to be a challenge and things have played out like we expected. Us and Douglas are the favorites and it should be an exciting dogfight. Come watch and support us."
2022 3A STATE CHAMPIONSHIPS
(Opening Bouts)
106: Levi Byrd vs Kazzen Siler (Lyman) (43-2)
113: Caleb Morrison vs Hesten Haskins (Douglas)(12-12)
113:Bridger Smith vs Kyah Miller (Newcastle/Upton)(18-10)
120: Peyton Andrews vs Weston Angell
126: Cameron Kendall vs Reece Grubbs (Torrington)(11-19)
126: Kaleb Byrd vs Zachary Covolo (Rawlins)(25-6)
132: Porter Merritt vs Patrick Haney (Powell)(5-6)
132: Kaleb Fila vs Zander Tass (Buffalo)(18-16)
138: Joseph Naef vs Devin Weber (Wheatland)(48-8)
138: Winston Green vs Mikey Timmons (Powell)(3-4)
145: Jacob Guild vs Brett Stanton (Green River)(15-18)
152: Kooper Burk vs Jake Hicks (Wheatland)(41-7)
152: Chase Housley vs Aidan Coberly (Newcastle/Upton)(24-17)
160: Ryan Dunne vs Nathan Harper (Worland)(26-17)
170: Joseph Thompson vs Stetson Davis (Powell)(31-11)
182: Zac Patterson vs Kaden Rowan (5-16)
182: Brandon Beck vs Logan Barton (Cody)(1-2)
195: Harrison Hoopes vs Lyric Gordan (Riverton)(16-14)
195: Weslee Turner vs Ralph Moreno (Worland)(12-13)
220: Joseph Warren vs Garrett Parker (Rawlins)(20-8)
220: Aiden Crook vs Doug Bettger (Powell)(11-9)
285: Kysen Hebdon vs Doug Dexter (Pinedale)(0-2)
285: Carter White vs Zach Barton (Cody)(2-9)
Let us know what you think!
Tagged:
Eddie Clark
Star Valley Wrestling
Wyoming State Wrestling Championships