Stauffer selected to serve on 2022-23 National Humanities Center Teacher Advisory Council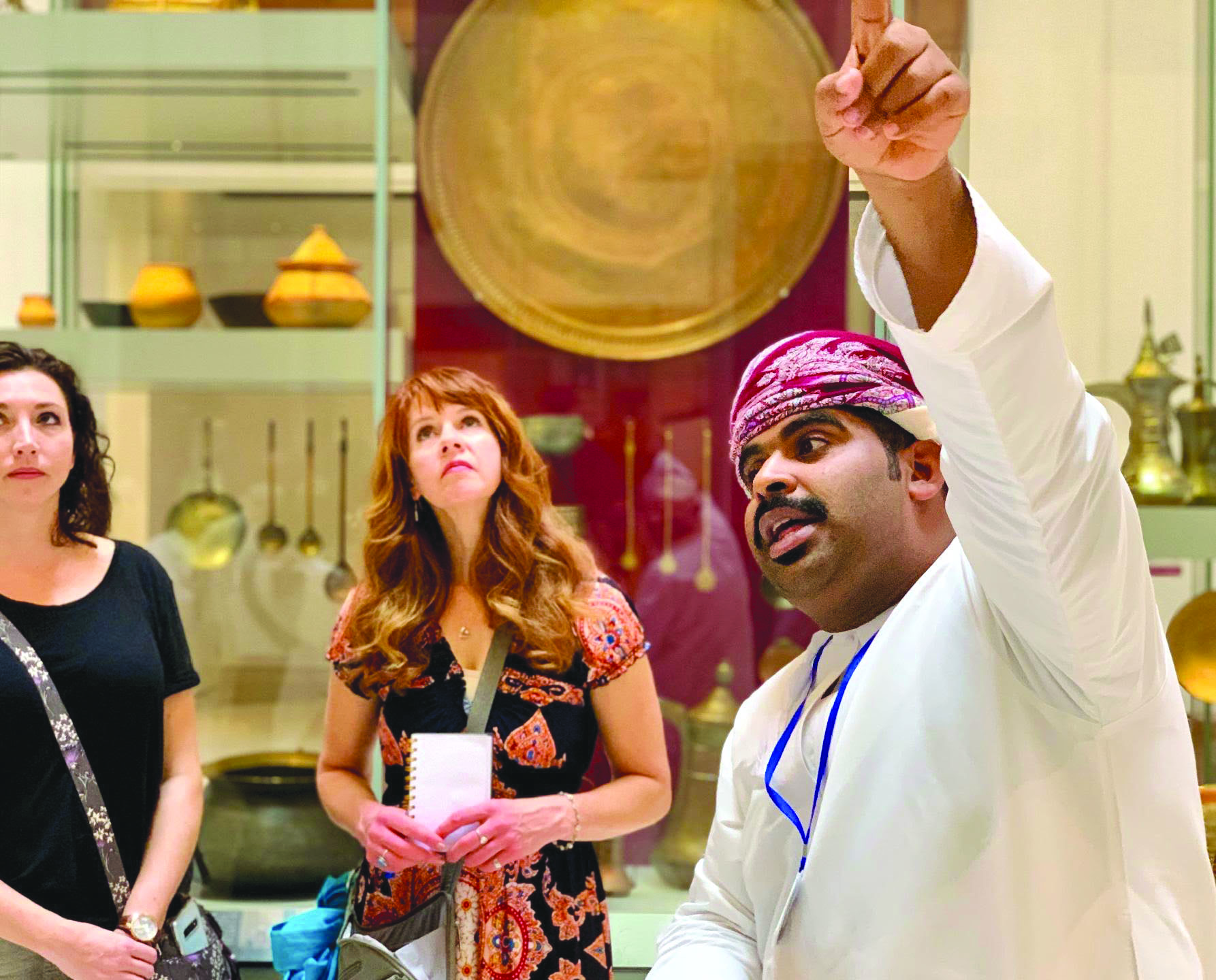 ◆ Stauffer serves with teachers from 14 states across the nation.
Star Valley High School history teacher Sharolyn Stauffer has been selected to serve on the 2022-23 National Humanities Center Teacher Advisory Council.
According to a press release issued by the National Humanities Center, "These teachers, from schools in fourteen states, will work with the Center's Education Programs staff in piloting, evaluating, and promoting the Center's nationally-recognized resources and programs that support humanities teaching and professional development at the collegiate and pre-collegiate levels. The Teacher Advisory Council was formed by the National Humanities center to aid in its ongoing effort to provide the most effective resources for humanities educators."
Stauffer began participating in the teacher development courses offered by the Council during 2020 when school buildings were closed, and educational institutions shifted to remote learning.
"I took several courses over the last couple of years for professional development. They had scholars that came on and also, sometimes, artists. Because it's humanities, they had musicians, artists, poets and writers that would also come and share, and the lesson plans that they provided were interdisciplinary. Even though I mostly teach history, personally, I am interested in the arts. It was really engaging personally and as a teacher."
One particularly powerful experience that Stauffer had with this program was a lesson on how women in the Middle East are using their voices through hip hop music as a medium for social change, which fascinates and excites her. This wasn't her first experience with the National Humanities Center Teacher Advisory Council.
"Several years ago, they were working with a council that I was on for Middle Eastern Studies, which I am interested in, so I participated because of some of those lesson plans and programs, but then it expanded," added Stauffer. "They had a lot of really great things – especially for World History, which I teach a lot of. When the opportunity came up this year, and they said they were looking for a new teacher advisory council, I decided to submit a letter of recommendation with my resume and an essay, and I was accepted."
Stauffer believes that one of the possible reasons she was selected is her keen interest in world cultures and the fact that she brings a wide array of travel experiences to the council. Of course, she also represents the community of teachers from rural schools, which makes her unique. Council members from Wyoming are rare.
"The rural perspective is important because there are still plenty of kids around the country that come from rural areas and they have their own unique challenges and perspectives," said Stauffer. "It's good to share that, and it's also good for me to hear from schools that are a lot more diverse and the challenges they deal with. It's really great all around."
She is pleased with the prospect of collaborating with teachers from throughout the nation to create the most effective and engaging content ideas possible for students in history, social studies and humanities classrooms.
Stauffer is thrilled with the idea of studying with her new colleagues. "I really love the networks that I have developed with other teachers every time I am able to participate in a new program. Hopefully, I can share some things that I have learned, and be able to have something new to share with students and some new experiences. I am really excited, because it will basically be a year of work, where we will develop lesson plans and discuss programming, and we will have the opportunity ourselves to dive into a research project," Stauffer added with enthusiasm. "I love going to school!"
Humanities shape and enrich history. Engaging students in history can be a challenge without the human connection that the humanities provide – particularly in a rural classroom where resources are not as readily avail- able. With online humanities con- tent and the resources created by the Council, Stauffer believes that all teachers and students can in- crease their quality study of history and the social condition.
Let us know what you think!
Tagged:
National Humanities Center
National Humanities Center Teacher Advisory Council
Sharolyn Staufer
Star Valley High School