Stewart Trail development plan revised, reduced in scope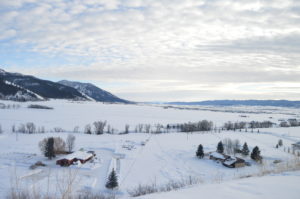 Lincoln County Commissioners, after a public meeting on Feb 11, went back to the drawing board and revised the initial Stewart Trail area proposal substantially, based on feedback from area residents.
Commissioner Jerry Hansen commented, "We had a very good meeting with the public and some stakeholders, neighbors, people that were interested in the Stewart Trail proposal. They gave us a substantial amount of input, which was helpful. In fact, it was input that really brought about a reduction in scope." 
According to Hansen, the project is still very viable, and the reason the project exists is to help that property from being sold by the BLM to a private entity or land swapped. In the view of the commissioners, that wouldn't serve the public interest best unless it became another home development or something like that. Hansen said, "So we have an opportunity to, to put that into county management, but really quite scaled back."
Stewart Trail resident, Dave Schultz, felt okay about the current plan. He believes most Stewart Trail residents would favor no improvement to the current status, but Schultz thinks that the current plan is reasonable in scope. He said, "I feel fairly good about it."
The updated proposal, which can be found at lcwy.org, considers a few things like a little further trail development, to make sure the trails are of excellent quality in order to avoid erosion. Other elements of the updated plan include a parking area, possibly a public toilet. The BLM views removal of deadwood as a crucial issue to the plan.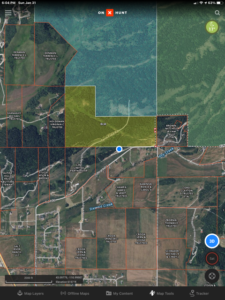 Commissioner Hansen explained, "What we would like to do is let folks know that this proposed plan will be on the Lincoln County website at lcwy.org, so people can go in and look at it really closely and see what they think before we finalize that that's the plan."
Lincoln County Commissioners will consider the updated proposal on their agenda on May 4, 9:30-10:00 a.m. 
Hansen clarified that there isn't really a deadline for when the county needs to put shovels in the dirt saying, "It's not necessarily something that we're really seeking to build this recreation area as much as it is to preserve the land and have it under a management plan. It was under a nonprofit management for about 20 years and really just didn't, didn't go anywhere."
Let us know what you think!