SUV clips parked semi-truck north of Afton; no major injuries reported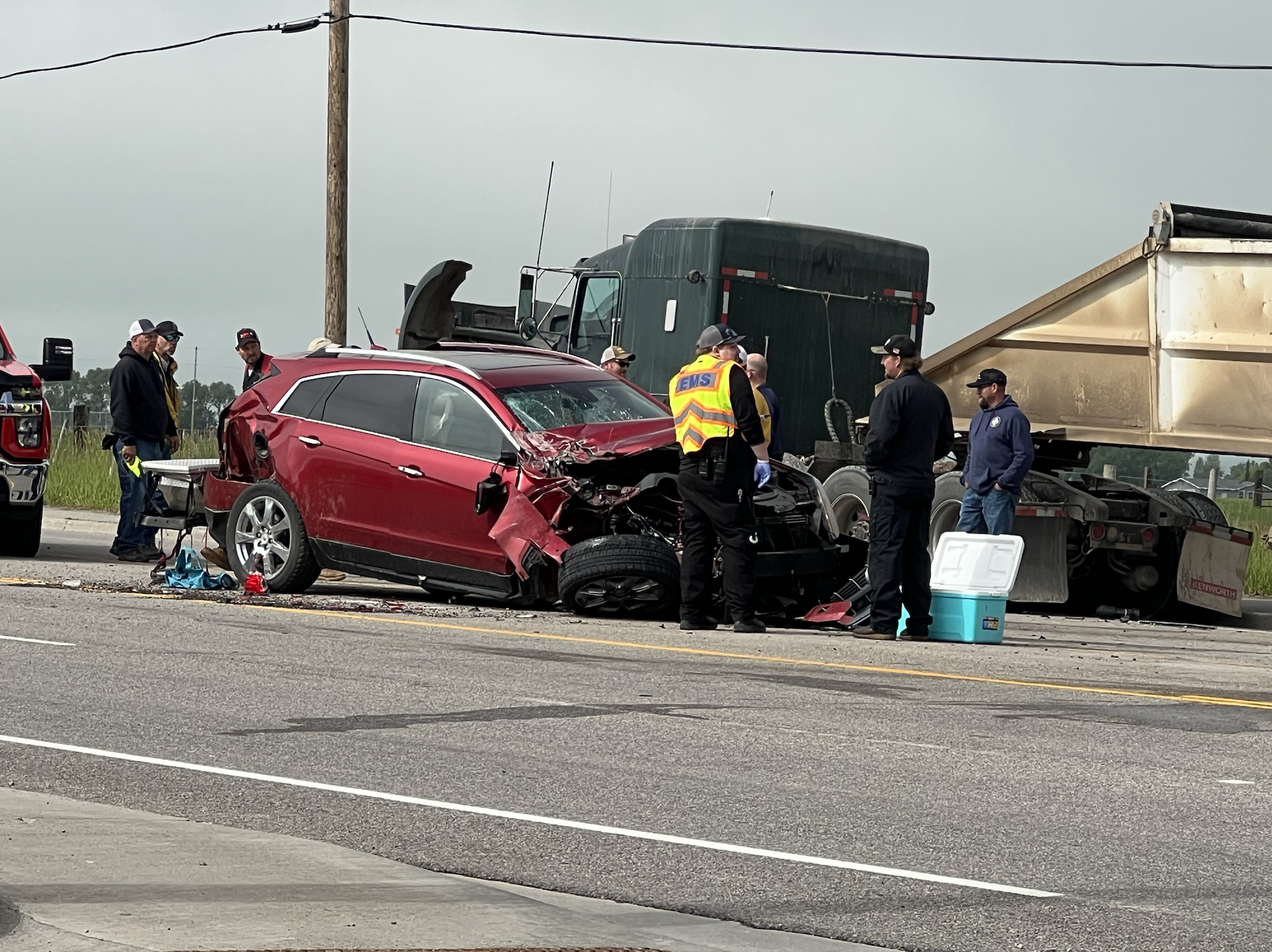 The Wyoming Highway Patrol (WHP), the Lincoln County Sheriff's Office, Afton Police Department as well Star Valley EMS and the Afton Volunteer Fire Department responded to a report of a two-vehicle accident at mile post 85 on US Highway 89 just north of Afton on Wednesday morning. 
The collision took place at 9:50 a.m. when, according to the WHP, a 2010 Cadillac SRX  collided with a semi-truck and trailer that was parked off the shoulder of the highway. 
"The truck that was hit had just broken down and was in the process of putting out cones," responded WHP Trooper Tyler Smith. "The driver of the SUV did not realize he was stopped versus moving slowly and attempted to move over at the last second but clipped the trailer and flipped her around,"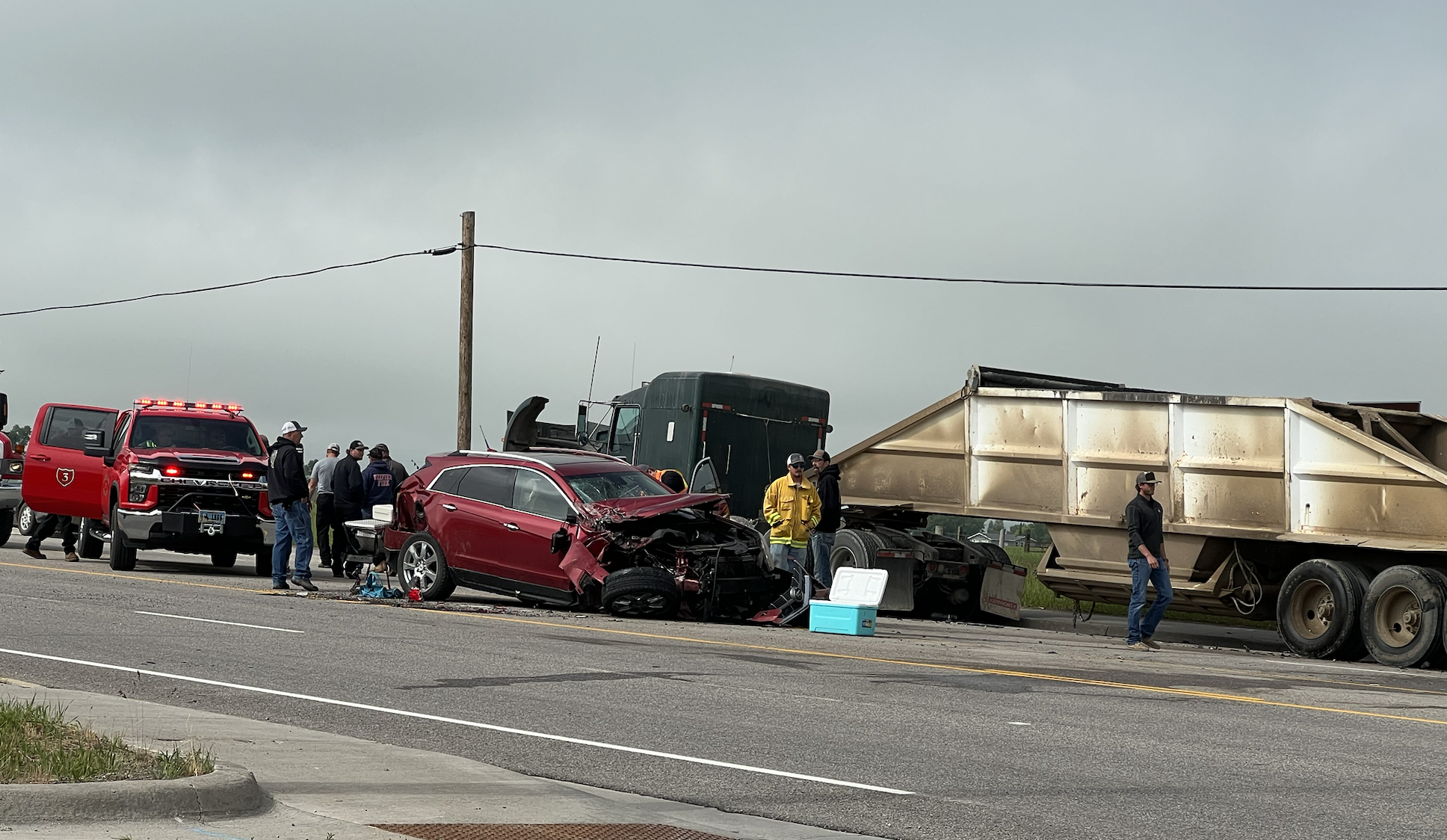 According to Smith, the SUV also  made contact with a third vehicle which dislodged a piece of a bumper. 
The airbags in the Cadillac successfully deployed and no serious injuries were reported. 
"Nothing but bumps and bruises at this point," Smith added.
The driver of the semi had climbed back into the cab just prior to the collision and was not injured. The semi-truck was hauling asphalt prior to breaking down. 
The southbound lanes were slowed as crews worked the scene.
The incident is still under investigation by the WHP. 
Let us know what you think!
Tagged:
Afton Police Department
Afton Volunteer Fire Department
Lincoln County Sheriff's Office
Star Valley EMS
US Highway 89
Wyoming Highway Patrol