SVHS Musical "Footloose" Choreographer Tami Nielsen speaks with SVI Radio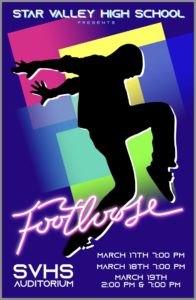 SVHS Musical Choreographer Tami Nielsen spoke with SVI Radio regarding the amount of work that goes into putting on a production like "Footloose" at Star Valley High School. The musical can be seen Thursday, Friday, and Saturday nights at 7 PM as well as a matinee Saturday at 2 PM. The show is completely free.
Listen to the entire conversation with Tami that aired on Swift 98.7 FM below:
Let us know what you think!