SVHS Skills USA Team finishes second in state contest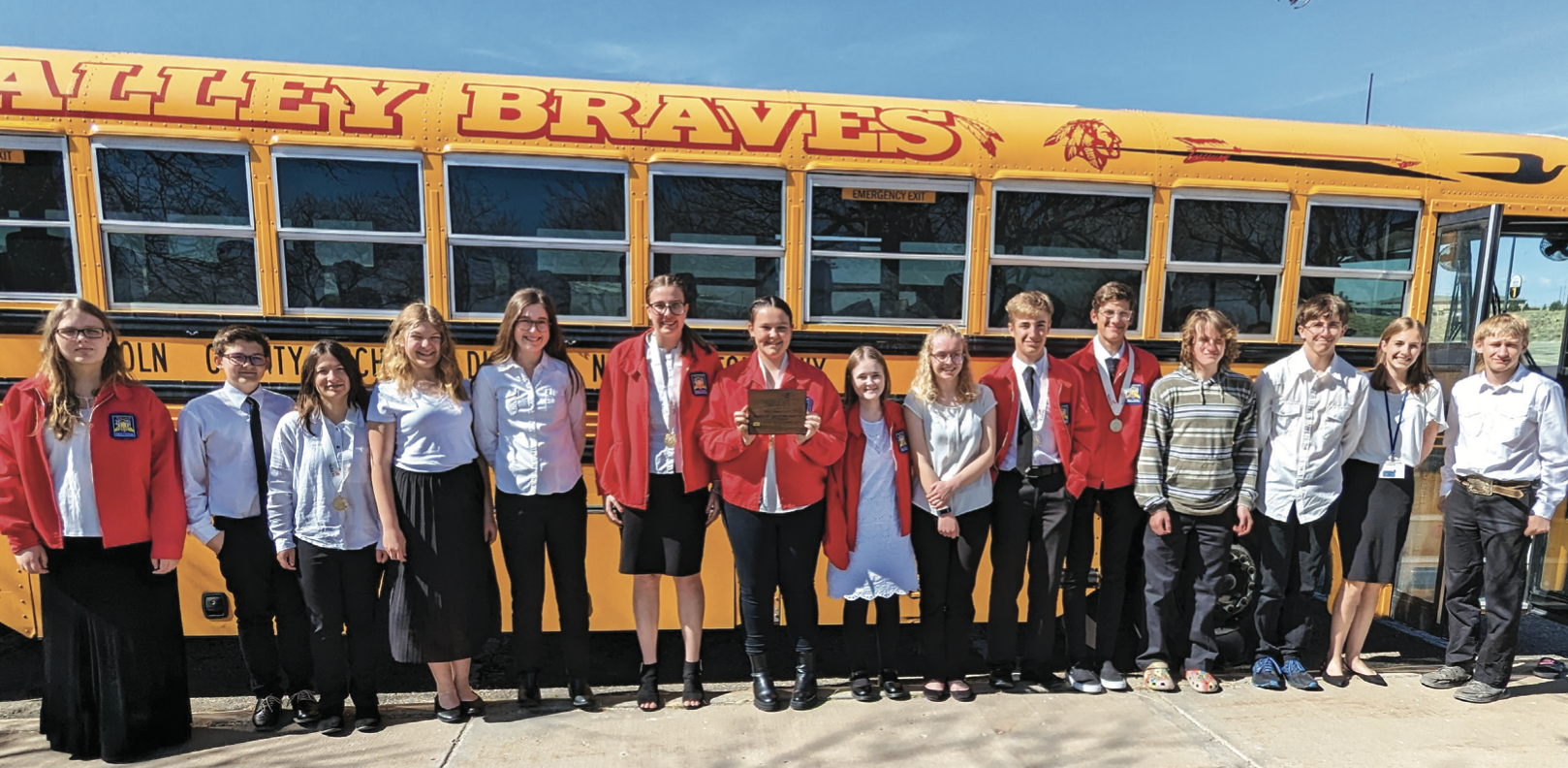 ◆ Students took prepared projects to state, competed or tested at the event.
Star Valley High School's Skills USA team finished second in the Wyoming State Skills USA event last week with 15 students competing in 14 contests. This placement is based on the number of points earned by each student in their personal contests and team contest points.
SVHS offered competitors in the following contests: Carpentry, Job Interview, Automotive Service Technician, Quiz Bowl, Customer Service, Extemporaneous Speech, Medical Terminology, Prepared Speech, Technical Drafting, Mobile Robotics, Facility Management, Digital Cinema, Baking and Related Technical Math.
Each student competed in their own individual competition consisting of their demonstration of competency in a job skill related to their career path. According to Tyson Balls, SVHS Skills USA Advisor, "Some [students] made projects beforehand, some students showed up and competed during our time there," and some completed a paper exam which tested their understanding of key concepts in their field.
Alexis Perry took third place in Customer Service. Hailee Myers and Sydney Saltzman placed first in Digital Cinema. Braydon Clark placed second and Jace Perry placed third in Facilithon. In Technical Related Math, Amalie Scherbel placed second. Mobile Robotics competitors Jason Heiner and Clayton Robinson placed second.
Amalie Scherbel place third and Hailee Myers took second place in Prepared Speech. The Quiz Bowl team of Maggie Daniel, Lydia Clove, Alexis Perry, Amalie Scherbel, Mackenzie Shumaker and Jason Heiner took first place. In Technical Drafting, Lydia Clove placed third.
"We are graduating a few seniors this year who have done an excellent job for us over the last few years," said Balls. "[All] these kids put in a lot of work in and out of the classroom. They are a lot of fun to be around. We're super proud of them and the way they represented their family and Star Valley. They are an amazing group of kids who are well prepared and represented well at state."
Let us know what you think!
Tagged:
Alexis Perry
Amalie Scherbel
Braydon Clark
Clayton Robinson
Hailee Myers
Jace Perry
Jason Heiner
Lydia Clove
Mackenzie Shumaker
Maggie Daniel
Star Valley Skills USA team
Sydney Saltzman
Tyson Balls
Wyoming State Skills USA