SVHS Students named to All-State Orchestra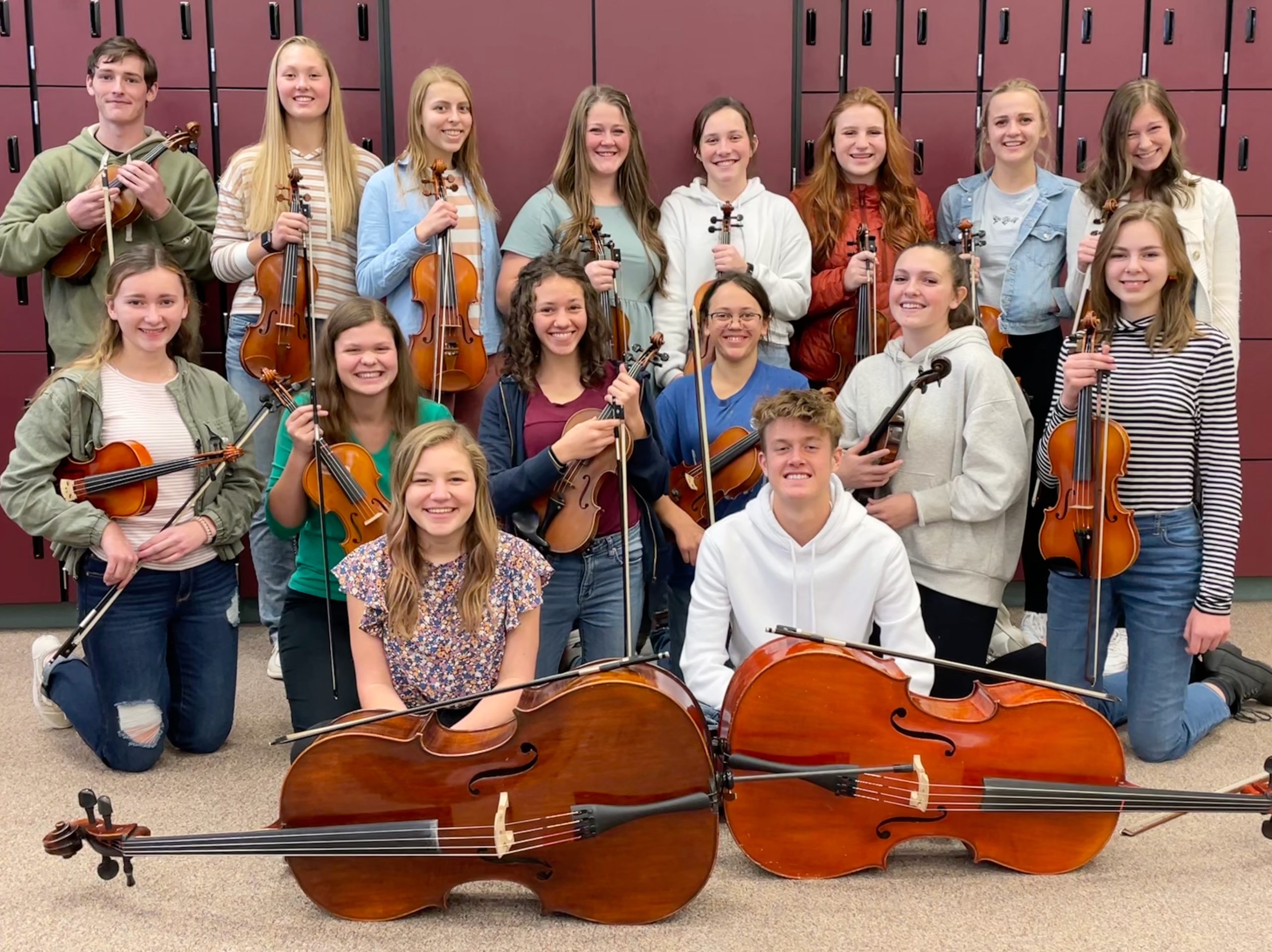 Sixteen Star Valley High School students successfully auditioned for All State Orchestra and will travel to Rock Springs to rehearse and perform with the Wyoming All State Orchestra.
This year's orchestra will be under the direction of Dr. Michael Griffith of the University of Wyoming, Seniors Hyrum Arbizu, Amory Crook, and Eve Mavy will be recognized at the concert for being accepted to All State Orchestra all four of their years in high school.
Students pictured left to right: Back row – Hyrum Arbizu, Shay Frazier, Kaelle Opitz, Sarai Erickson, Jenna Young, Amory Crook, Honour Dickey, Anna Haderlie; Middle row – Isabelle Powell, Amber Walker, Eve Mavy, Liberty Mavy, Maren Arbizu, Daphne Olsen; Front row – Charlotte Crook, Bryan Hahn. (Courtesy photo)
Let us know what you think!
Tagged:
Star Valley High School Orchestra
Wyoming All-State Orchestra