TerraPower and Centrus expand efforts to commercialize domestic HALEU production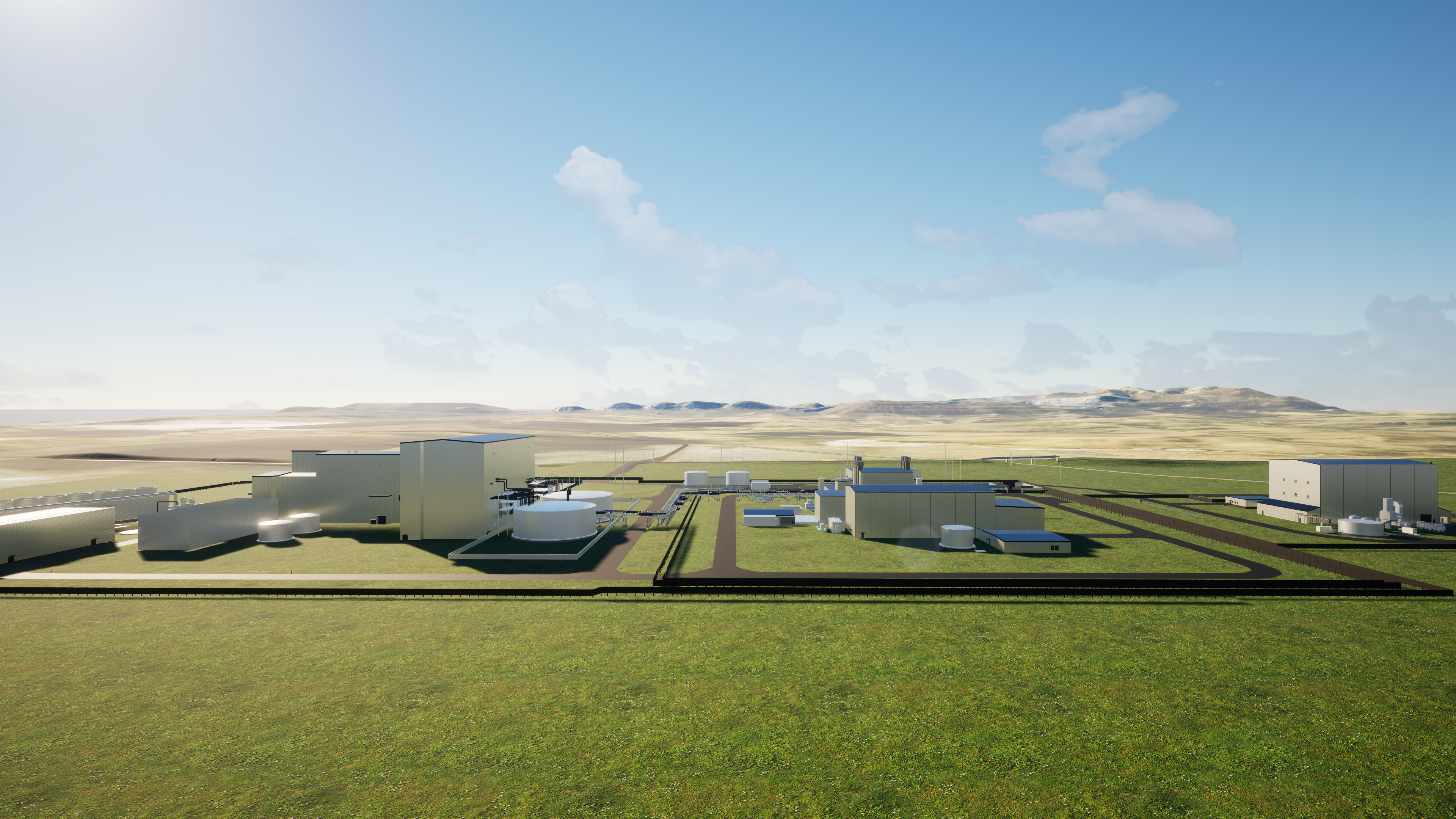 • TerraPower and Centrus Energy execute MOU to accelerate joint efforts to create domestic, commercial-scale HALEU production
TerraPower and Centrus Energy Corp. (NYSE American: LEU) announced today a new memorandum of understanding (MOU) to significantly expand their collaboration aimed at establishing commercial-scale, domestic production capabilities for high-assay, low-enriched uranium (HALEU) to supply TerraPower's first-of-a-kind NatriumTM reactor[1] and energy storage system.
Under this MOU, Centrus and TerraPower will collaborate to ensure the Natrium demonstration reactor has access to HALEU at the milestones necessary to meet the project's 2030 operation date. The two companies will establish a cost-competitive and timely source of enrichment capacity in the United States at Centrus' Nuclear Regulatory Commission (NRC)-licensed HALEU production facility.
TerraPower and Centrus have been working together since 2021, when they entered into a contract for services to help expedite the commercialization of domestic enrichment technology at Centrus' Piketon, Ohio, facility.
"TerraPower is committed to a successful and timely delivery of the Natrium demonstration reactor," said Chris Levesque, TerraPower president and CEO. "This expanded collaboration with Centrus represents TerraPower's commitment to reinvigorating the domestic supply chain as we bring advanced reactors to market within the decade. Generation IV reactors are the solution we need for the energy grid of the future and this MOU will ensure we can fuel these reactors for decades to come."
"Centrus is ready to pioneer U.S. HALEU production and to meet the needs of TerraPower in bringing their advanced reactor to market," said Daniel B. Poneman, Centrus President and CEO.  "American HALEU production is vital for deploying U.S.-designed advanced nuclear reactors. Establishing the domestic HALEU supply chain is critical for our energy independence."
The Natrium technology is a 345-megawatt sodium-cooled fast reactor coupled with a molten salt-based integrated energy storage system that can boost power output to 500-megawatts for more than five and a half hours to serve peak demand; making it the ideal technology to pair with energy grids that have high penetrations of renewable resources and the only advanced reactor that can provide stability to the grid with baseload output while seamlessly boosting energy production to meet variable power needs.
In February 2023, Centrus completed the operational readiness review for its HALEU production facility and in June 2023 received permission from the NRC to begin operation. As part of this MOU, Centrus will work toward scaling up production capacity with additional centrifuge cascades to meet TerraPower's fuel requirements.
Let us know what you think!
Tagged:
Centrus Energy Corp
Chris Levesque
Daniel B. Poneman
Natrium reactor
TerraPower