Thayne Volunteer Fire Chief gives tips for winter fire safety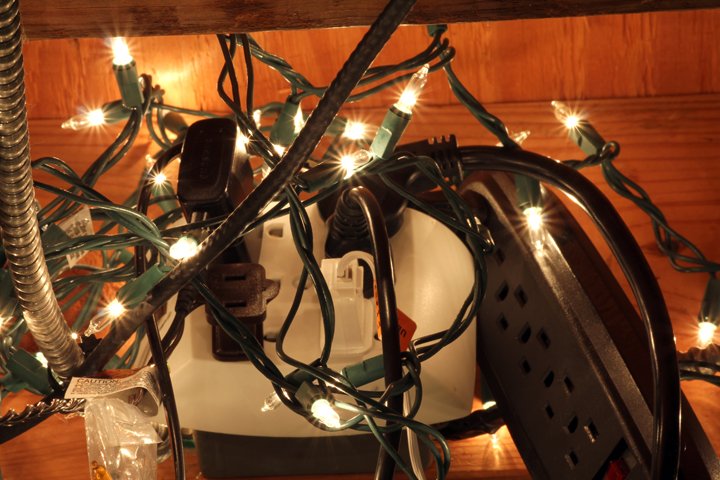 ◆ Consider hazards of dry trees, heaters and soot build-up in chimneys.
Thayne Volunteer Fire Chief Toby Merritt says there are many things people should consider to keep their house safe from fire and how to best help emergency services.
The first thing he reminds the public to do is, if you have a live Christmas tree, remember to keep it watered.
"Christmas lights are a lot better than they were 10, 20 years ago," Merritt said. "But still, if (the tree) dries out, there is potential of a fire."
He also says another tip is with radiant heaters. If you use one, do not plug them into an extension cord or a power strip. He says you will want to plug that right into the outlet. You should use only the heater on that outlet and should not plug anything else in there.
He says a National Firefighter article showed there have been a lot of responses to fires because of this situation with the heaters.
He says another thing to be careful of is to not overload your circuits with Christmas lights. He says if you do trip a breaker, do not get a bigger one as it is a safety concern.
"One thing I've never seen is us missing a winter," Merritt said. "It might be slow, but we've never missed one for sure."
So, he says drivers should be alert to road conditions and slow down when needed. He also says if you see someone slide off the road, that doesn't necessarily mean it is an emergency. Go and check on them and see if they're alright before calling emergency authorities.

Another one he says to keep in mind is there are a lot of control led burns throughout the area. Just because you see smoke does not mean it's an emergency. Take a few minutes to make sure it constitutes calling authorities.
"We're volunteers that are leaving our jobs or whatever for something that may not be an emergency," Merritt said.
He says another issue that not only fire volunteers, but EMS and police have noticed, is that people are not putting their house numbers out.
"They're not visible," Merritt said. "They should be at least four feet off the ground."
He says the county gives green and white numbered plaques when a house is built. Those are really visible as long as you do not put something to block the view in front of them. This also consists of homes that have long driveways. He says the best way for them to see it is to have the numbers located at the beginning of the driveway.
"In a fire situation, we can usually see the smoke and it can tell us where we're going," Merritt said. "But, CO2 alarms, they're pretty hard to visually see, so we need house numbers.
"The more visible you can make it, the easier and quicker we can help out."
He also says he has heard many people say the numbers provided by the county may not go with the style of the house. However, he reminds everyone how easy they are for emergency authorities to see and that they are reflective so they can see those numbers even at nighttime.
He also reminds everyone to clean and inspect their chimneys before building fires in the fireplace or stove of the home.
Let us know what you think!
Tagged:
Christmas fire hazards
Thayne Volunteer Fire Chief Toby Merritt